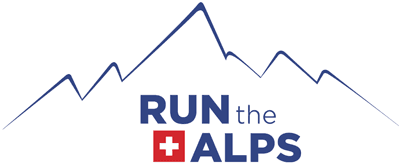 Staff
Zach Dahlmer
Assistant Tour Designer
Hometown
Gloucester, Massachusetts
A bit about me
I've been passionate about helping others discover wild places for almost as long as I can remember. Growing up on Gloucester, Massachusetts rocky coast, one of my first jobs was working for an adventure camp taking kids hiking, climbing, rowing, and camping. After a handful of years as a sail-charter guide and a few years as a carpenter, I moved to Prescott, Arizona to finish my undergraduate degree in Adventure Education. From there I embarked on a six-year journey into guiding and teaching outdoors that led me through much of the southwestern U.S., the Caribbean, Mexico, and eventually to the Alps. After four seasons of Alps guiding, I moved into the planning end of the job!
My other life
I've always been drawn to the mountains and the ocean. In my other life, I'm a mariner. Gloucester is one of the oldest seaports in the US. My family has been there for more than a hundred years working and playing on the sea. When I'm not planning adventures in the mountains, I'm working as captain for a local charter company, taking folks sailing on a traditional fishing schooner.
In my free time
When the stars align, I'll be exploring somewhere like Baja, California hunting for surf, or backpacking in some wild place like Grand Canyon National Park. But, I'm also perfectly content trail running or cruising on the skiff with my wife and golden retriever at home, writing songs on my antique six-string, or admiring the forest view from my back porch over a cup of strong black coffee.
Fun fact
I'm also a wood-fired sauna lover. My neighbors and dear friends have one which has been heated for close friends and family every Saturday afternoon for nearly 60 years. It's been a wonderful community tradition that went uninterrupted until recently, when it burned down and took two weeks to rebuild. If I'm not working on another passion project, you'll probably find me behind the sauna, trying in vain to keep the woodshed full.
Favorite Alp trail run
The most fun I ever had on a trail run in the Alps was when I started in Zermatt and headed north on the Europaweg, and then looped back via Taschalp over the Pfwulfe Pass. The view of the whole valley on the descent is stunning. If you do it, be sure to stop in Findeln on the way down for what might be the best rosti anywhere.