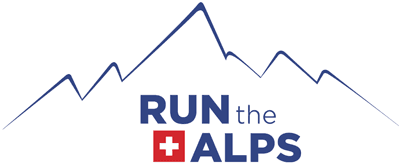 Ultra Tour Monte Rosa
Distance
170 km
100 km 58km 23 km
Elevation
11300 m
6420 m 4060m 1320 m
This epic 170km ultra marathon encircles the fabled Monte Rosa massif, starting and finishing in Grächen, in the Zermatt valley in Switzerland. You have the option of two races: The 170km in one go, or the Stage Race, which allows runners to complete the course over a period of four days.
There is also a 100km distance, which skips the Zermatt valley section, instead starting in Cervinia, Italy at the foot of the Matterhorn's southern side – this Ultra Marathon has a time limit of 36 hours.
New in 2019 is the 23km 'Grächen Berlauf', or mountain run, which offers a shorter loop through woodland and high mountain meadows out of Grächen.
The team over at UTMR have added another new race for 2021 – the 58km Mischabel Lauf. This loop will take in the trails high above the Saas Valley and as Lizzy Hawker, the race director says, "These are some of the best trails we've run in the Alps, and that's saying something!"
We can't say it any better than the UTMR website; "majestic mountains, wild high passes, spectacular valleys, remote hamlets, traditional villages, flower filled meadows, leafy forests, mountain tarns, demanding ascents, breathtaking descents and miles and miles of superbly runnable trails – the UTMR promises you a journey through an amazingly diverse landscape, through a region rich in history, culture and tradition."
---
Book a Run the Alps Tour In This Area
< Back to race list