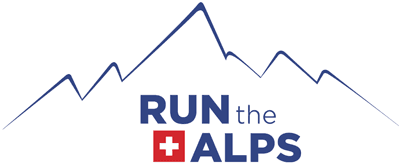 Review
A life-changing experience
Tour du Mont-Blanc
Rating
Reviewed by: Kristofer Johnson
We were somehow lucky enough to slip our tour in between COVID surges and maybe that is what made it so much more meaningful. Everything (the air, colors, food, etc.) seemed brighter and more impactful after multiple lockdowns. Everyone we met on the trail or working in the hotels were so happy to be there and be part of the world again.
Doug, Steph, and the rest of the Run the Alps team went far beyond our expectations and set up an incredible self-guided trip for our 20-year anniversary adventure in 2021. We customized the tour to be a 7-day trip rather than the typical 10 days, or epic 4-day run. They set up all our hotels, bag transfers, etc. and provided us with all the custom maps and details to make it from village to village each day. It was such a luxury to get on the trail each morning with only a light running pack and have everything else taken care of. This was quite possibly the single most impactful experience we have ever had.
Kudos to Run the Alps and we can't wait to do another one!
Why
My wife and I were looking for a 20-year anniversary adventure. We had visited Chamonix in 2009 and were already comfortable with longer trail runs (10-20 miles) but had never done multiple consecutive days. This was a great opportunity to come back to a favorite location, explore new places, and eat pastries!
Advice
Relax, take it all in, and enjoy every moment. Sure, some of the days are long and trails are steep, but it is all SO worth it.
Highlight
Honestly, too many to list. Having lived in Colorado most of our adult lives, we were already alpine enthusiasts, but this struck a new chord in our souls. We came away with a stronger commitment to our personal well-being, being a support to each other, and spending our personal time in the mountain environments we love.