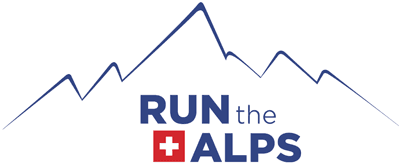 Run the Alps Trail Running Guide
Sam Hill
Hometown
Villars-sur-Ollon, Switzerland
Certifications
International Mountain Leader
A bit about me
I am a full time, freelance International Mountain Leader, although "full time" is a subjective term. I try to work as much as I can in the Alps, but my work often takes me further afield. Leading expeditions to exotic places is a great part of the job. Ultimately, I am a big believer in doing what you love, and I feel incredibly privileged to be in the position to do just that.
Trail running background
Having grown up in the Lake District, in the Northwest of England, the "fells" are in my blood. Although I have now spent several years running in the Alps, including UTMB's 330 km-long PTL, I also enjoy returning to the UK for big one-day trail running challenges such as the Bob Graham Round and Paddy Buckley Round.
Why I love guiding
The best part of this job is meeting such an incredible mix of people and characters. I have worked with billionaires to brick layers — and everyone in-between. I could write a book about all of the fascinating stories that I have been told over the years – and what better setting for a good story than in the mountains?
Region coverage
Chamonix Valley
Berner Oberland
German-speaking Valais
French-speaking Valais
Chablais
Pre-Alps
Independent guide fee
$360
Gallery
Sam Hill Run the Alps Guide with his group
Sam Hill Run the Alps Guide in Chamonix
Sam Hill Run the Alps Guide on rainy day
Blog
Running with Courtney Dauwalter: "Never Meet Your Hero" isn't Good Advice
What did we talk about while running and hanging out with Courtney and Kevin on our Dolomites trip? Save a few minutes here or there, it wasn't splits or race strategies or millimeters of drop in the latest trail running shoes. We talked about… life.
Guided
Mirnavator in the Alps
Smart, funny, endearing, our special guest Mirna Valerio also shatters trail running stereotypes. We can't wait to run with "the Mirnavator" in the Alps!
New gear
Run the Alps Salomon ADV Skin 12 Trail Running Vest
This is THE vest for trail running. No need to take our word for it- year after year, the Salomon ADV Skin has been the best-selling vest on the market. Period.