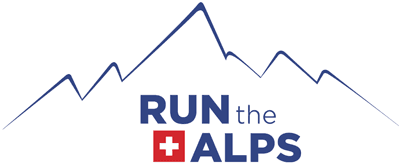 Run the Alps Gear Repair Patches
$19.00
We believe we have a responsibility to leave the world a better place… we act responsibly to have a net positive impact. 
Those words are from our guiding principles for Run the Alps. Our new gear patches came about as a direct result of that belief. Designed by friends in Jackson Hole, Wyoming, our Run the Alps - themed patches are there to help you make your favorite outdoors gear last longer. Six patches come in four sizes, so you can make the repair, whether it's a small tear or a big "Uh-oh!" moment, as you watch feathers float off in the wind.
Let's all buy a bit less, and wear our gear until it's really time to say au revoir. This is one small purchase that we hope will help with that goal. 
Made from brushed polyester, just peel, stick and add a little heat from an iron or hair dryer. They're weather resistant, waterproof and will last for years. 
Mimmi Kotka models our repair patches on an aging-but-functional puffy. Location: Le Tour, France.