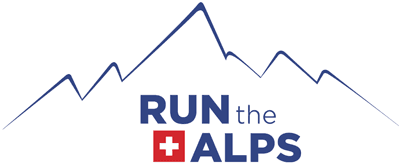 A Mont Blanc Trail Running Experience
Guided by Alistair Crompton
With an intimate group of just two guests, we started out the trail running season on part of the iconic Tour du Mont-Blanc or UTMB® race course. Our favorite climb was up to Grand Col Ferret from Arnouva.
The weather for the first three days was mainly overcast with a big storm on the third day that brought welcome cooler temperatures. Both guests were blown away by the scenery and the technicality of the trails. 
For our first day, we went for a warm up run in Val Ferret before starting off on our point to point. From Val Ferret, we ran to La Fouly, Trient, and finally Chamonix over the next days. We added a guided hike in the Aiguilles Rouge and then spent our final day in the Chamonix valley supporting one of our guests running the Mont Blanc Marathon.
Highlight on the Trail
Running from Arnouva up to Grand Col Ferret and then down to La Fouly was probably the highlight as the views are stunning and the climb is so impressive. We also got to open up the pace on the descent down to La Peule and had a simple but delicious lunch, where our guests loved seeing the cows beside the refuge, and both went off to talk with them. Our friend Toni Spasenoski followed us taking photographs, which made the day feel even more special.
Best Meal of the Tour
The best meal of the tour was probably a simple vegetable soup with mountains of cheese and bread at La Peule Refuge on the descent to La Fouly from Grand Col Ferret. After a big climb and some inclement weather on the descent the soup was uplifting. The sun came out while we ate and we admired the views.
Low Point
Our lowest point was running back from Le Tour to Chamonix. Having run 32km the day before, doing this last 10km run into Chamonix felt super hard, but very rewarding to make it all the way into Chamonix on just our feet! A well-deserved dip in the hotel pool at the end of the run made all the difference. 
Favorite Overnight Stop
Both guests and I really like the calmness of Courmayeur at this time of year compared to the bustle in Chamonix. We enjoyed walking the narrow streets after dinner and soaking up the atmosphere. The Hotel Bouton d'Or provides such great hospitality and a friendly family welcome.
Join us on this tour next time: Mont Blanc Trail Running Experience
Grey sky, but warm temperatures. (Photo: Toni Spasenoski)
Run the Alps Guide Alistair points where the group is headed next. (Photo: Devorah Holan)
Headed uphill. (Photo: Toni Spasenoski)
A rapid descent. (Photo: Toni Spasenoski)
Outrunning a coming thunderstorm. (Photo: Toni Spasenoski)
Mont Blanc Trail Running Experience passing through Val Ferret. (Photos: Toni Spasenoski)
Plenty of singletrack. (Photo: Toni Spasenoski)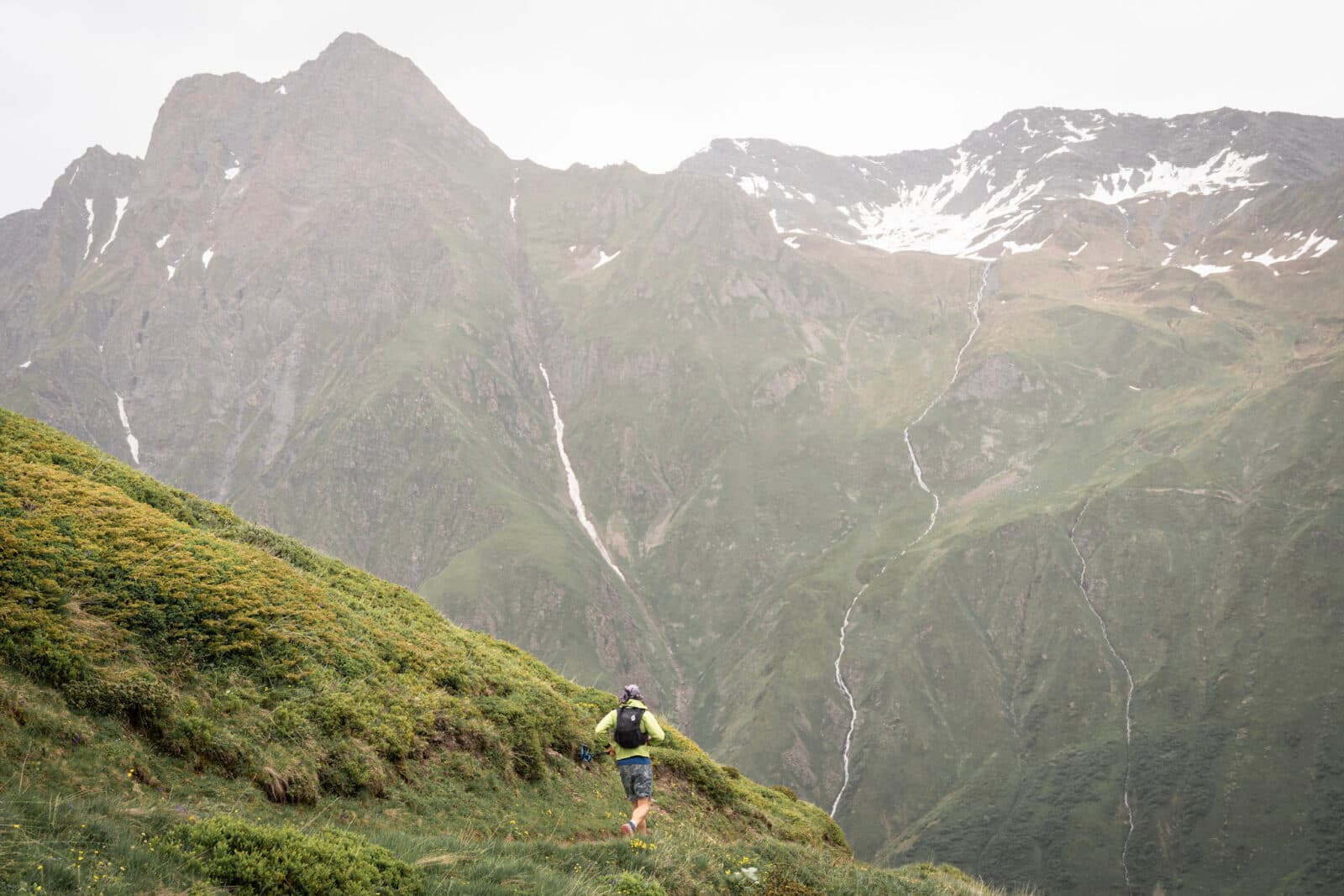 Running through the lush Val Ferret. (Photo: Toni Spasenoski)