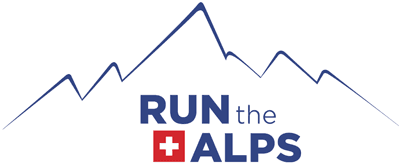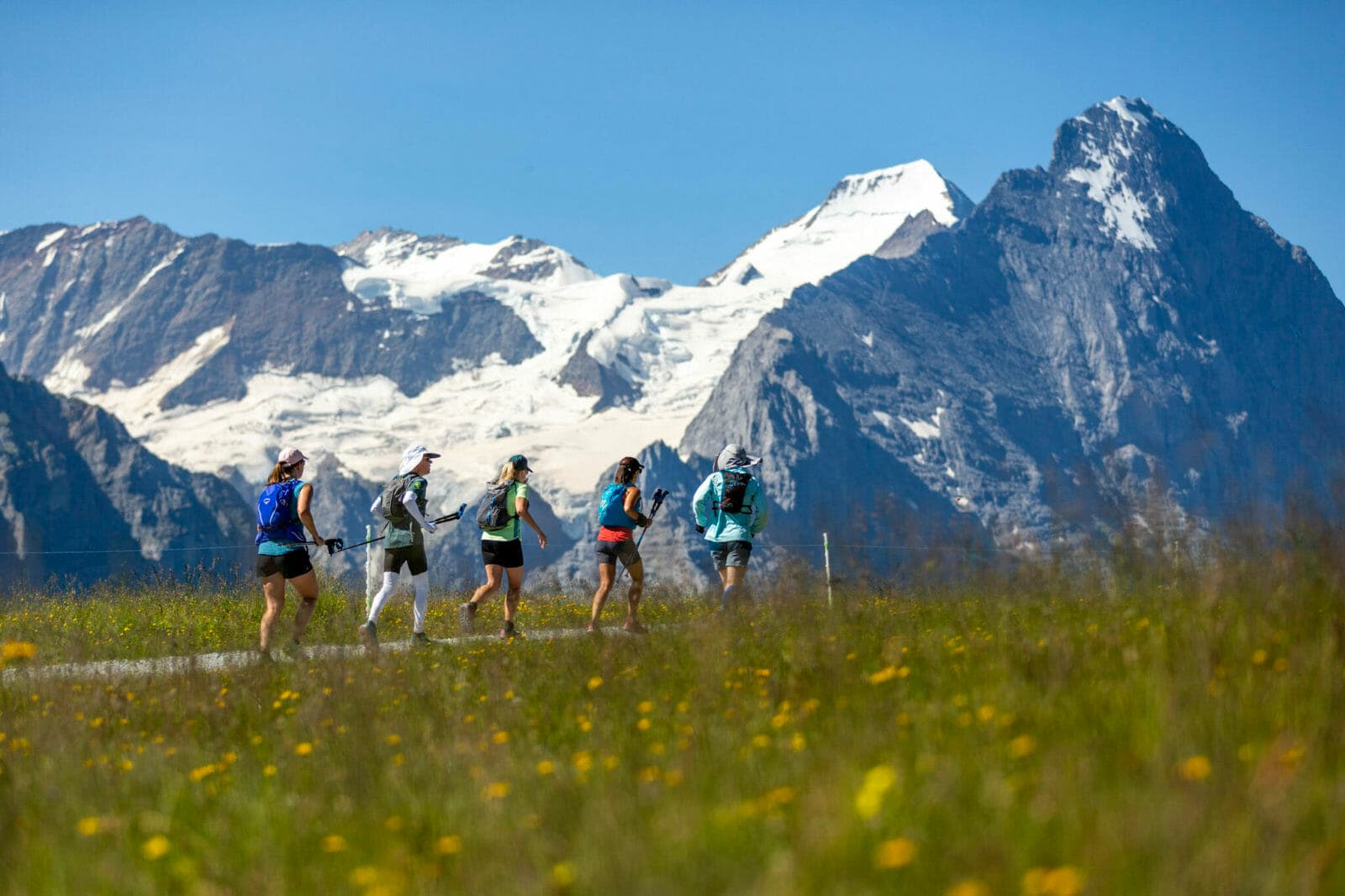 Ice Cream, Cute dogs and Cows: Highlights of a Bernese Oberland Trail Running Tour
Guided by Heather Ohly
Guided by Becki Penrose
Our group of six runners and two guides explored some classic Swiss trails around Wengen, Lauterbrunnen, Gimmelwald, Murren, and Grindelwald. New trails and views each day!
We had a great team including one family, two individuals, and two guides. Everyone got along well! Having two guides also gave us the flexibility to support runners of different speeds, and the opportunity to spend plenty of time with everyone.
Highlight on the trail
Running along the high rocky ridge from Schynige Platte to Faulhorn with super clear skies and incredible views was our highlight! Along the way, the mountain hut Berghaus Manndlenen provided welcome refreshments including cheese and meat platters with unlimited bread. We took the fun descent to Bussalp and most of our group made it in time to catch the earlier bus. Becki, my guiding partner, and our guest Courtney were running at the back. Unfortunately, they missing the bus by less than a minute. Then again, it was no hardship to wait with them for the next bus – cold drinks, ice cream, and a very cute dog were readily available.
We also loved having local photographer Yuji Yanara with us on the first day. He took some great photographs and even provided a slide show after dinner at Hotel Gletschergarten in Grindelwald.
Most memorable off-trail moment
Jim gracefully accepted regular ribbing about his lack of attention to "functional fashion" on the trail. He surprised us all by turning up in formal attire for our last dinner together at the Bellevue hotel in Murren.
Funniest moment
Our group developed our own selection of jokes throughout the week. One of the most amusing was about which tattoo we should all get at the end. (We discovered early in the week that none of us had any!) Aruna declared she would get the bear from Switzerland's Bern canton flag tattooed on her back – with red in all the right places! Thankfully, perhaps, we did not find a tattoo parlor in Murren. Anura was off the hook!
Best meal of the tour
Suppenboden restaurant was a first for me and definitely one to which I'll return on future trips. We spent over an hour there consuming cold drinks, delicious homemade soups and macaroni cheese served with apple– a Swiss speciality known as alpler macaroni– before cruising down into Murren with full bellies.
Unexpected or otherwise memorable moment
As we walked past the playground in Gimmelwald, Jim and Auston reverted to childhood without hesitation, and ran for the rocking horses, much to the disgust of a little girl who had been playing nearby. After looking like she was close to tears for a moment, she found courage to defend her right to the horse as the actual child on the playground.
Favorite overnight stop
Everyone loved Hotel Sunstar in Wengen. The extra luxuries provided by a larger hotel– swimming pool, fantastic food and a live guitarist playing in the bar– came at just the right time, as there was a thunderstorm that evening and nobody wanted to explore town in the rain. It was also very satisfying to run into Wengen just before the rain started, with enough time for a beer before check-in.