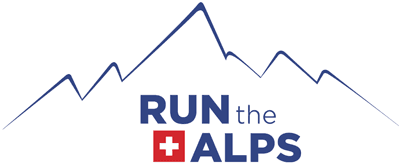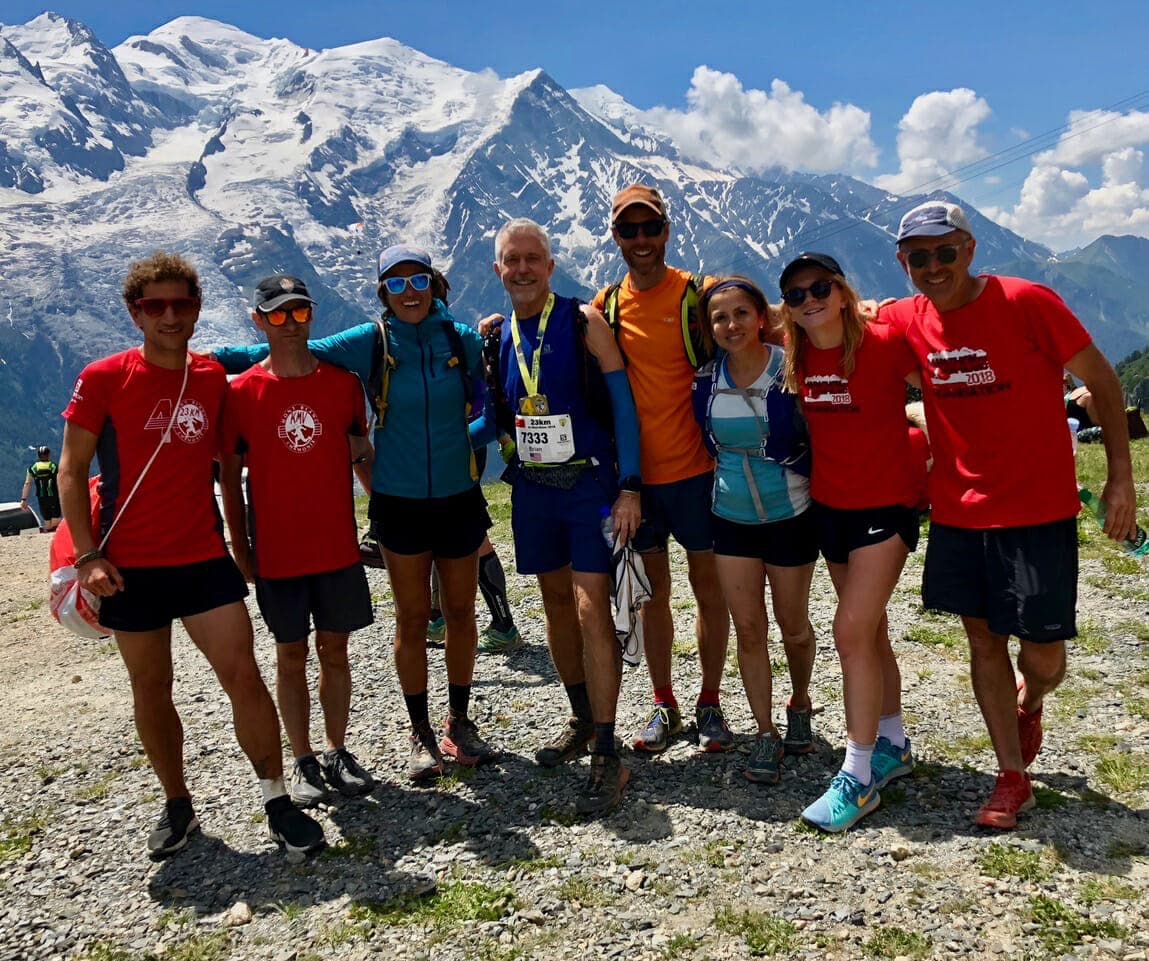 Courmayeur – Chamonix Run: Snowfields, Singing the Can Can, and Chamonix Trail Races
Guided by Alister Bignell
As the snow melted from the high passes on the Tour du Mont-Blanc, our crew tackled the run from Courmayeur, Italy to Chamonix, France - then took part in some of the world's most famous trail races.
After an epic winter in the Alps, there was some concern about our first trip of the season. Would we be able to complete the route, or would snow clog the high passes forcing us to lower terrain?
Fortunately, our timing was spot-on. The high-elevation snows were largely gone, leaving just small pleasant snowfields to cool us and a few snow bridges over streams, requiring some careful navigation.
Our route took us from Courmayeur, Italy – the sunny side of Mont Blanc – over the high Grand Col Ferret, into Switzerland, then over Col Balme and into Chamonix, France – just in time for the races of the Mont Blanc Marathon.
We had a great group, too:
Janelle, who was super-inspired by what she found here and kind of blown away by the scale of things. (Janelle, it still impresses those of us who live here, too!) A tough judge of croissants, she had her first proper flaky treat at the Le Tour mid-station: Pain chocolat with café au lait.
Tom, who was very committed to trail running. During the Chamonix trail race weekend, he knocked out two events – a first for a Run the Alps guest – running first the Chamonix Vertical Kilometer and then the Mont Blanc Marathon.
Dora, for whom the trip was a bucket-list moment. She pushed the boundaries of her trail running experience and, when presented with a challenge, she really did very well and got it done in fine style, with a positive approach that paid off hugely.
Albert, aka Moose. (His spirit animal, though he fell under the spell of Charlotte the Marmot for the second half of the trip. Perhaps some discussions are best left on the trail?) A strong runner, he finished the week by racing the 23km Cross du Mont Blanc, finishing 37th in a super competitive field. Nicely done, Al!
Finally, the ever-affable Brian, or BRI-on, for those of you trying out your french. He showed us how it can be done by a gentlemen of his age, and had a blast. Brian ran from village to village looking for Coke, which powered his double-poling up the hills. No word yet if a sponsorship deal is in his future.
From my guide's point of view, my highlights were watching the gentlemen run through Alp pastures dancing and singing the cancan, running into Trient, Switzerland from Bovine. (Just FYI, it didn't look anything like this.) Not exactly energetic dancers at a posh nightclub, let's just say it's a memory that will stay with me for some time. (I believe this routine might be the success to Brian's downhill running, by the way.)
Overall, we lucked out with fantastic weather, crystal clear blue skies, and fantastic views of the Alps each day. And I lucked out with a great crew – thanks to each of you for sharing the trip with me. And, Dora – congratulations! You tackled the big vert of the Alps in good style!
The winter of 2017-2018 left some big snowfields behind for us to play in! (Photo: Alister Bignell.)