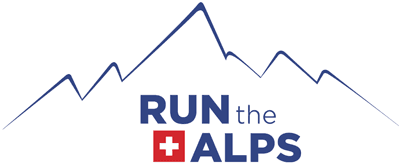 Our TMB During the UTMB®
Guided by Gary Daines
The TMB is unfailingly a memorable loop. One thing that made this TMB stand out was that the UTMB races were also happening, and so the trails were stacked with running stars.
The morning we left Chamonix, US ultrarunner and past Western States Endurance Run winner Jim Walmsley passed us running the opposite direction along the river, and wished us a good run as he flew by. Everyone's faces burst into smiles!
Highlight on the trail
We started out reversing the course of TDS, one of UTMB's many races. TDS starts in Courmayeur, Italy, and runs back to Chamonix, in a clockwise direction. Watching the TDS runners coming towards us as we headed towards Les Contamines was really special. To see so many runners, especially towards the back of the pack, proved inspiring enough to make all of us think about racing, too. With all the race excitement, the single track cruising through Italy's serene Val Ferret was just what we needed.
Most memorable non-trail moment
While we were in Courmayeur, we made our own aid and support station while waiting to see the top UTMB runners to come through. We stayed up till 3.30 am cheering, dancing, and drinking prosecco. It felt wonderful to be the only ones there, and giving our energy to the incredible athletes as they passed by. In the early hours of the morning, we redirected Zack Miller and Thomas Evans from nearly running in the wrong direction down Via Roma, Courmayeur's main pedestrian walkway. 
Best meal of the tour
We were overwhelmed by the size of the salads at the Chalets du Miage, on our first day on the route, and the enormous rosti at Switzerland's Bovine hut, much later in the trip. 
Favorite overnight stop 
As always the Gai Soleil. Without doubt the Gai Soleil in Les Contamines was our favorite overnight stop. The hosts, David and Valerie, are warm and welcoming, and the accommodation is cute and cozy. We also enjoyed spending a night at a mountain hut, Refuge des Mottets, in Bourg Saint Maurice, France. 
Our group on the TMB. (Photo: Gary Daines)
Speeding along. (Photo: Gary Daines)
Cheers to a great day on the trail. (Photo: Lauren Rock)
Late night impromptu aid station in Courmayeur, Italy at the UTMB. (Photo: Gary Daines)
Cruising along smooth single track away from Courmayeur. (Photo: Lauren Rock)
Fondue! (Photo: Lauren Rock)
Lunch. Better looking plate or panorama? (Photo: Sean Eagan)
Sometimes you just need to stop and take in the enormity of the view. (Photo: Lauren Rock)