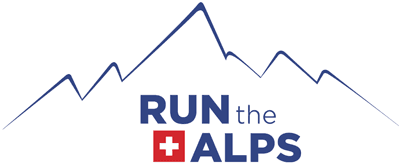 September in the Alps: Fall is a Great time to be Here
Guided by Suze Walker
Our annual fall trail running trip starts out in Chamonix, France, the Alps hotspot for trail running and then makes a visit to Champéry in the Swiss Alps. Runners have the choice to take part in, or cheer on, the Alps' oldest trail race, DDM Trail, on a beautiful course around the Dents du Midi.
We were lucky to have a wonderful week of mixed weather this September. Not too hot and not too cold with a few small showers added in – the perfect conditions for fall trail running! We made the most of our two big days in Chamonix, running the classic Grand Balcon Sud from Mont Roc up to Lac Blanc, and then the Grand Balcon Nord connecting Refuge Plan du Midi across to Le Signal above Montenvers.
Highlight on the trail
Dents du Midi race day was an eventful one – Pascale went head over heels, Christine ripped her lucky luminous race socks, Kathryn got very confused in the loo, but at least she had matching shoes on for the race! Everyone brought their smiles and enthusiasm.
Funniest moment
Obi the trail dog accompanied us and everyone said that he significantly increased Suze's trail-cred as a guide.
Best meal of the tour
The first night's delicious dinner at Le Cap Horn suited the mood – quiet and relaxed. It prepared us for an early bedtime – as almost everyone was suffering from jetlag. The next evening was a hit at Bizes where the staff is friendly and the food so interesting – Wasabi ice cream in particular!
Unexpected moment
After a few great runs in Chamonix, we were whisked off to Switzerland for a change of pace. Sridhar explored higher trails while trying not to get eaten by a Patou (guard dog for livestock). Gordon faced his fears in the galeries (shops), and everyone enjoyed the spa numbers game and swapping stories in the evenings.
Lowest point
The Montenvers day was perhaps most eventful. Diane had a serious tumble, but put on an incredibly brave face. Then on the final descent, we narrowly escaped being charged by an overly excited cow at Planards. In the end, all was fine, and even funny later.
Memorable non-trail moment
We were fortunate to have photographer Toni join us on the best weather day to get some great shots of everyone running up to Lac Blanc and the Grand Balcon Sud.
Come run with us next September!
On our way up the forest trail. (Photos: Toni Spasenoski)
We're alway happy to get above treeline. (Photos: Toni Spasenoski)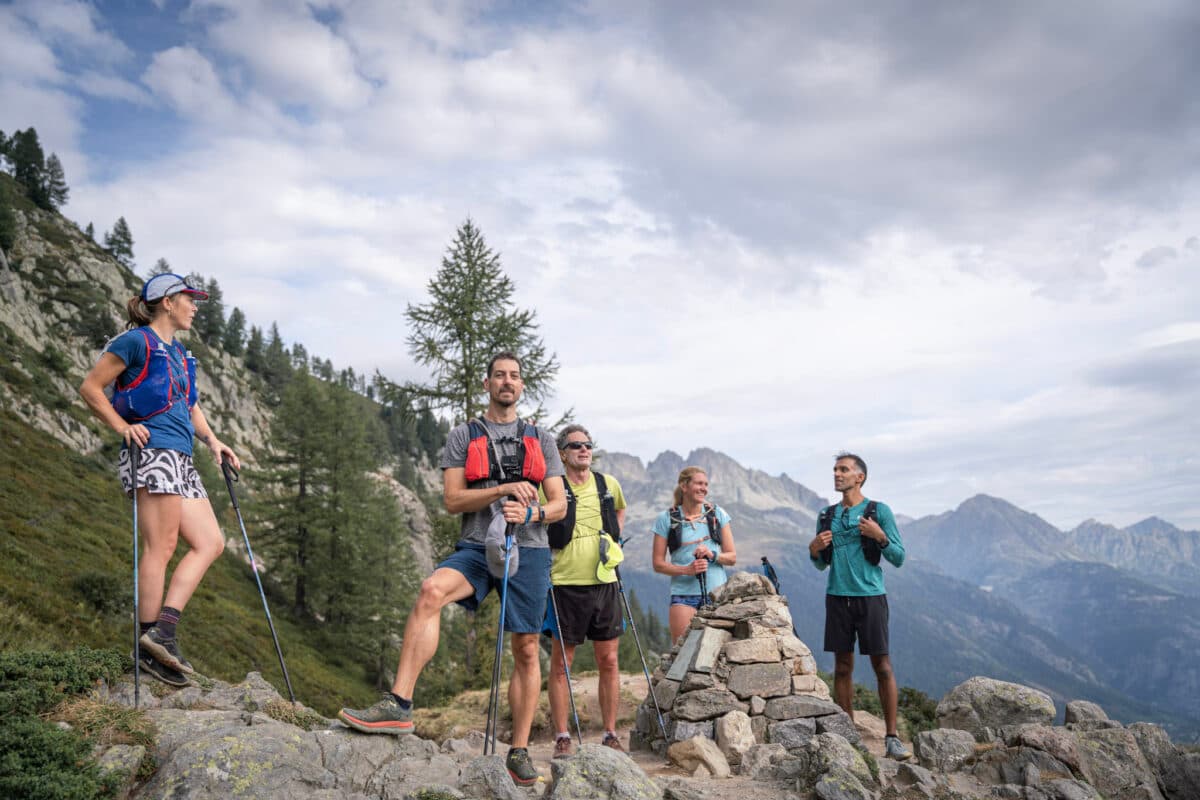 Enjoying the view. (Photo: Toni Spasenoski)
The famous view from Lac Blanc. (Photo: Toni Spasenoski)
Spending time above Chamonix valley. (Photos: Toni Spasenoski)
How about this rest spot! (Photo: Toni Spasenoski)
Moving along the balcony trail above Chamonix. (Photo: Toni Spasenoski)
Perfect early autumn conditions. (Photos: Toni Spasenoski)