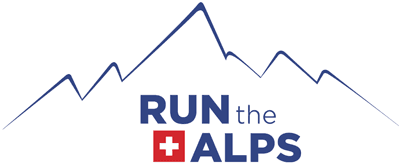 The Trail Runner's Haute Route (Or: How we Climbed Mount Everest and Then Some)
Guided by Simon Conroy
We ran up to 33,500 feet (Well, sort of.) We ate cheese (All of us.) We crossed high passes (Lots of them.) And then we ate yet more cheese (Some of us.)
The Trail Runner's Haute Route is a new guided trip for Run the Alps, and our most challenging one, traveling point-to-point overland from Chamonix, France to Zermatt, Switzerland. The Haute Route is famous for passing under some of the biggest mountains in the region: Mont Blanc, the Grand Combin, the Weisshorn, the Matterhorn, and more.
The crew at Run the Alps and our partners Alpinehikers worked to design an ideal route, trail running above long valleys, to maximize our time spent running. We planned visits to three of our favorite high mountain huts and some great hotels.
Would it work? We thought so. But, until you do something the first time (see: Tommy Caldwell on the Dawn Wall, or anyone running an ultra), you don't really ever know for sure. In our minds, the jury was still out.
So, what happened en route? Each of us will have our own favorite moments. Here are a few of mine:
*Chilling out at Cabane de Louvie after a great first day, trail running high above Verbier… only to look up from lunch to see a trail runner dressed as a gladiator in the midst of running the 360 KM Swiss Peaks Trail Race (No kidding!)
*Trail running on quiet, little-used paths high above each side of Switzerland's wild Turtmann valley.
*Hanging out on the patio of Cabane Moiry, with the Dents Blanche above and the Moiry glacier below…. Then watching a match of high-altitude ping-pong. (Yes, someone airlifted a ping pong table up to the hut.)
*Running the Sierre-Zinal race course—and realizing that nearly every elite trail runner I've ever read about has run this course. Sierre-Zinal is the Boston Marathon of the trail running world.
*Spending time with our trip guests, Brendan Leonard and Brody Leven. These two guys embody the best of the outdoors world: adventurous but modest, generous, thoughtful, and laugh-out-loud funny. (Lads, come back any time.)
*Dinner at the Hotel Europe in Zermatt. You know that just-out-of-the-mountains meal that's always special? This was ours. And it was a damned fine one that happily went on for hours.
*Trail running up Zermatt's 3,345-meter high Mettlehorn… for which we had to cross the Hohlichtgletcher, then scramble steeply to the summit. Along the way, some of the best iced tea in the Alps (thank you, Trift Hotel) and Valais black nosed sheep. (Note to pandas: you are not the cutest animals on the planet.)
On our last evening together, guest and overall Run the Alps pal Rob Adamson provided some data that both made us laugh and put the trip into perspective:
• 103 miles of running, hiking, laughing, and – yes – occasionally cursing. This is the same as walking from New York City, to Reading Pennsylvania.
• 1,500 miles covered by the group. As a relay, our crew could have run from Boulder to San Francisco– about 1,250 miles– and have enough time to do a shake-out run from San Francisco to Lake Tahoe, or about 175 miles, then do a complete lap around the 72-mile shore.
• 33,500 feet of climbing, per person. This is the flying altitude of a commercial planes. (Fortunately, we didn't do it one push, obviating the need for air traffic control and a pallet of bottled oxygen.) This is like climbing Mount Everest from sea level, then taking the stairs to the top of the One World Trade Center. Twice.
• Total elevation gain for the group came in at 505,850 feet –or, the height of most satellites that orbit the earth, when they are closest to earth. (Note to NASA: Our team is standing by for any needed repairs.)
Now, the low point – an inevitability on every trip. Ours came after waiting patiently for dessert at Turtmanhutte, not far from the iconic Weisshorn, in the middle of our adventure. Would it be apple cobbler? Perhaps warm tart with whipped cream? No. It was fresh Valais fruit which arrived – apricots and plums. The hut guardian was looking out for our nutritional needs, a fact many of us will hold against him the rest of our long, healthy, scurvy-free lives.
All of our Run the Alps trips seem to be filled with super, fun personalities. (If you trail run, you get it – trail runners are adventurous. They're the ones who say, "Hey, why not?" When someone suggests something that's a little bit crazy.) Thanks to all of you: are Liz, Don, Bill, Tana, Julie, Cam, Ileana, Rob, Charles, Scott, Leslie, and our guest runnners, Brody and Brendan.
Trips like these don't happen easily. Behind the scenes is a crew that started work a year to go, to make it all happen flawlessly. Thank you, Troy, Abby, Mike, Matt, and Deb. And then there's Simon Conroy, our Guide and Chief Jokester, Official Ghost Spotter, Royal Marines recon specialist, and trail runner extraordinaire, who kept us both moving forward and smiling. Thanks, Si. Per Mare, Per Terram!
Oh, as for our guests' reviews? Here they are. (We're still smiling. Thanks all. Glad you liked it too, and hope to see you back here for more fun soon.)
Steep trails, scenic huts and hotels, great food, and the weather wasn't bad either. Five out of five stars, would do again!
–Brendan Leonard, jogger, hopeful somebody
Cliff Notes version:
We ran up to a col. ran down into a valley. ran up. ran down. ran across a lake. ran up to a hut. ate tarts. drank beer. laughed. chilled in the sun. ate tons more. slept. and repeated for 8 more days.
oh yeah! absolutely fantastic
Non Cliff Notes version:
Haute Route trip was extraordinary. the perfect balance of incredible terrain for epic trail running. breathtaking jaw-dropping scenery. wonderful people. exceptional-personable-reliable leadership. delicious food. thirst quenching beer. laughter. camaraderie. newfound-friendships. and memories that will last a lifetime.
–Liz
The Haute Route was an incredible journey through the spectacular scenery of the Alps. From Mont Blanc to the majestic Matterhorn we scaled high alpine passes, explored remote valleys and stayed in mountain huts high above glaciers with views of snow covered peaks. It was an adventure of a lifetime. Thanks for organizing this epic run.
–Charles
The Haute Route is on the bucket list of most folks who Google "the Alps" because it is what we, particularly in the US, see as quintessential Western European Alps. The Special Edition version, put together by Run The Alps, is more trail-running-centric because it incorporates modifications that moved us away from the crowd while allowing us to spend time and rest in off-the-path huts and villages.
–Brody
The route was challenging, but the challenge only added to the grandeur of the route.  The camaraderie  was special. I'm ready to go again!
–Don