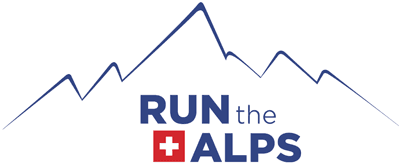 Tour de Mont Blanc Trail Run Odyssey (Or, how we traced a 100-mile line of sunshine through three countries)
Guided by Giles Ruck
Blue skies, swift ascents and gorgeous trails - with plenty of pie, coffee and outstanding panoramas to fuel our journey and keep spirits high. Ours was a fabulous trip with memories to last a lifetime.
Standing on the steps of the church of St Michel in Chamonix, we were set for our Tour du Mont Blanc around the Mont Blanc 'massif', or range. Following a shakedown run the day before on the stunning Balcon du Sud, minds, bodies and souls – and running gear, too – were ready for the journey. Despite slight drizzle and overcast skies for our first hour, the sunny and warm forecast came through mid-day and continued pretty much for the whole trip. It was great weather for enjoying stunning views. On the downside, we also cleared village pharmacies of electrolyte tabs!
Along with the gorgeous views we enjoyed catching-up with Run the Alps founder Doug Mayer and Ray Sena – summer 2018 videographer extraordinaire. Doug and Ray met us high up on Bellevue on our first day, giving the group members an opportunity to show their talents – whether it was flying on the trail or eating blueberry tart! While on video, Kersten demonstrated that cattle fences were, in fact, electrically charged. (Super helpful to other group members… and, well, you gotta learn somehow, right Kersten?)
The competition for buying the first round of beers our first night was taking shape out on the trail, as Paul took a non-serious but impressive tumble. The judges added points for elegance and poise, recovery, secondary stumbling, half-guarded expletives and short-term bruising.
Leslie had the wisdom to protect her face during her effort, while Paul quite literally, "left it all on the trail," as his nose and chin later attested.
In the end, we called it a tie, which proved fortuitous, as beers were provided by Doug and Ray, who met us at the fabulous Gai Soleil hotel in Les Contamines, where we all sat in the ancient water trough for a much needed recovery soak, sipping special Run the Alps beers from Chamonix's Big Mountain Brewery, founded by the husband of Run the Alps guide Emily Geldard. It was the perfect end to a near-perfect day!
Day two featured electrolytes, and lots of them. I quickly learned that Owen can perspire at the same rate as me (read: copiously), and he and I worked them on the fast ascent to the Refuge col de la Croix Bonhomme. This was a fast group, make no mistake, which was perfect for eating all the homemade tasty and gooey "tart aux noix" up at the refuge – a task we easily ticked-off before the day's hikers had their chance. I could tell that the group's easy mix of speeds, they way in which they naturally looking after one another, and our great trail conditions, blue skies and our shared coffee addiction was going to make for a fabulous trip!
We took the high Col de Fours route over and down to our next overnight stop, this adventurous "TMB" alternate route giving some of the front runners a chance to test their downhill technical skills. Keith and Paul leapfrogged at the front, with Brian and Leslie in close second. Occasionally Brian, AKA "Dark Horse," let gravity take over, surprising all of us. Who knew that that someone so laid back could fly so fast? Hustling to hang with the front of the pack, Keith cut a few switchbacks. (The Run the Alps jury has ruled. Sorry, Keith! You owe us a pain au chocolat.) It did, however, make for much good-hearted banter.
Meanwhile, only a little further back, Keith's wife Jennifer and daughter Kersten kept a solid pace, Owen and Laura showed just why slow and steady wins the race – and gets you more time to look at the views. Mindy, for her part, brought to life her motto for the trip: "Not bad for a grandma, eh?". No, not bad at all… In fact, consistently steady, upbeat and adventurous!
The next day's route took us up and over the high Col de la Seigne into Italy, onto super runnable trails, with outstanding views of Monte Bianco (Once over the border, we switched to Italian. Arrivederci, Mont Blanc, Bounjourno Monte Bianco.)
All enjoyed the descent on softer trails that led us to the door of Maison Veille, a rambling old house which serves as a fabulous drink stop before the descent into Courmayeur. Maison Veille also allowed those who fancied a break to take a cable car down. As for the rest of us, we let it all go on dusty, tight-cornered single-track into the ancient and charming village of Dolonne. Finally across the river in Courmayeur, our destination for the night, we regrouped at the famous Gelataria, 'Creme & Chocolat', to eat our weight in ice cream.
A rest day in Courmayeur saw some of us hike the Mont Saxe ridge for more videography with Doug and Ray. It was a fun trip, with a few thousand bonus uphill feet, and the chance to be running models for a day. The arguably wiser group members enjoyed the ambience of Courmayeur, a quiet and atmospheric Italian mountain town nestled under Mont Blanc.
Refuelled, re-stocked and somewhat rested, we were all set for Part 2: Slightly longer distances and slightly longer days. Day 4 was a 20-miler, along the beautiful Val Ferret via the famous Bonatti Refuge. (Coffee lovers take note: Bonatti has the best on the tour.) Then, it was time to tackle the high Grand Col Ferret. By now, we worked superbly as a group, looking out for each other when it mattered. This was our only chilly moment on our journey, with overnight rain and cloudy skies lingering into the morning.
We snapped a few quick pics at the cairn that marks the col's border between Italy and Switzerland, then ran together down to the quaint Le Peule refuge, wrapping our fingers around steaming cups of hot chocolate to rewarm them. For our last steps of the day, we enjoyed the lesser-travelled Shepherd's Walk down into the Swiss frontier village of La Fouly.
The next day, another 20-miler took us through the village of Champex, where the Sunday market was in full swing. Beer and cheese tasting were compulsory! More cheese consumption was required up at the pretty alpage and refuge, Bovine.
I had casually described the route as "undulating uphill", somehow overlooking the extra 1,500 feet of climbing required to reach this point. Ooops! Brian, Leslie, Keith and Paul were ahead a little, and shot me a friendly text to mark their arrival and their appreciation of the extra unexpected height gain: This group was hardcore. In their usual mellow style, Owen and Laura cruised in just behind. A little further back, Jen did an incredible job of working through quad pain to this high point. Similarly, Kersten pushed through with a little knee trouble. These two were troopers! For Jen the plat du jour was caffeine, fruit pie and a painkiller. Our end of day arrival at the Hotel de la Forclaz, high above Trient, was a team event, with celebratory beers and French fries to end a tough but wonderful day out on the Tour du Mont Blanc.
The next morning, our last day trail running the Tour du Mont Blanc featured a choice of three routes to close the loop back to Chamonix. I opted to lead the group on the Refuge les Grands route. This provides a more mountainous route than the regular TMB path, which leads up to Col de Balme, on the Swiss-French border. It also offers stunning views to Mont Buet and the Aiguilles Rouges range. En route, Paul demonstrated his glissading skills on a lengthy snow patch, which had hung on from a long and deep winter in this corner of the Alps. It was almost as if Paul was looking to bookend our full journey with stylish tumbles. His cruising in between glissades was effortless, I should note.
The old refuge at Col de Balme provided a welcome drink break, and a cable car down to the upper Chamonix Valley, provided a longer rest for Jen and Kersten, who preferred to look after their quads and knees. The rest of us took on the challenging "Aiguillette des Possettes" down to Argentière. This gave Keith, Paul, Brian and Leslie a last chance to take tight turns at speed, with lots of fun banter and Instagram-worthy photo opportunities.
Laura, Mindy and Owen yet again descended with a swift, stylish and measured pace, enjoying the incredible views of the Aiguille Verte and Mont Blanc, as we dropped 2,500 feet into the Chamonix valley.
Next up was some welcome refueling on quiche, pie, coffee and vegan muffins at Tête-a-Thé in Argentiere, a favorite stop for Run the Alps. It's not to be missed, before the final fast five miles along the Arve River, leading into the heart of town. Regrouping along the river trail gave a chance to soak up final views, chat about trip highlights, dip feet into the cold river, and decide on what pizza to eat once we hit town! Once again, Doug met us with tasty cold beers, on the finish line chute up to steps of St Michel, where we closed the loop on our 100-mile, 30,000 feet journey around the Mont Blanc massif with a round of smiles, hugs, and photos.
Speaking personally, this was a fun, fast and thoughtful group of people with whom to spend ten days. They showed up having thought carefully about which alpine route to run, and the Tour du Mont-Blanc fulfilled their goals. The TMB features medium to long days – up to 20 miles on occasion – and with 4,000 – 6,000 feet of climbing on a few of those outings. Our group had a range of speeds, but everyone worked well together, helpfully regrouping along the trail on cruise-worthy sections and staying tight, looking out for each other if the going was tough or technical.
We were blessed with superb weather throughout most of our adventure, giving incredible views during the trip and no shortage of photo opportunities. I really enjoyed leading this trip, being immersed in the leadership role, balancing individual and group needs, and more or less leading from the middle – taking the front when needed, and supporting further back when it really mattered. Thanks to all!
Chamonix air traffic control, this is Run the Alps. Request permission to land.
That this group was highly adept at posing for photos?