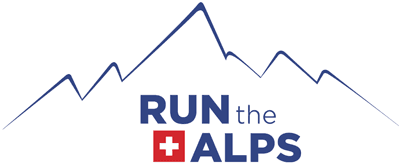 We Gotta have More Cowbell! Run the Alps Eiger Trail Tour
Guided by Becki Penrose
For the days leading up to the Eiger Ultra Trail race events, we ran around the high village of Murren, visited a Swiss "candlelight" hotel, and Lobhornhütte, a classic Swiss Alpine Club hut. Our runs also took us to Grosse Scheidegg, a high pass above Grindelwald.
We had a bubbly and energetic group of 7 guests who all participated in the Eiger Ultra Trail races at the end of our week together.  
Each day on the trails we were blessed with beautiful conditions, some peaceful and varied trails, amazing food, and a shared outlook for the days which saw the team always seeming to gel with each others' goals and wishes. Everyone was blown away with the scenery and happy to soak up the atmosphere. Every day was hot and sunny with barely any clouds, apart from the usual afternoon cloud clinging to the North face of the Eiger.
Highlight of your group's time out on the trail
If I had to pick just one highlight, it would have to be each tour member's success in their various races.  Both race days had relentless heat and sweaty climbs, but plenty of smiles and excitement. 
I thoroughly enjoyed racing around the valley, up and down lifts, sprinting to reach the finish line on two occasions, and arriving with seconds to spare in order to see guests arrive at the finish line.  Our team members had strong results within age groups and overall categories, challenged themselves physically, and some achieved more than they had thought possible at the start of the week.  
Those who could, rounded off the day by traveling down the valley to see our remaining team member, Cèsar, at his last checkpoint of the long and grueling 51km race route.  We found a cool stream in the shade to sit by (and in!) and cheered on other runners with enthusiastic whooping and cow bell ringing, certainly competing with the nearby aid station crowd. After we saw our man, we raced back to town via train to see him finish the race in under 12 hours. As the only runner from Mexico in all of this year's races, he was celebrated by the race commentator, who invited him back onto the red carpeted finishing area to dance with his family and receive some well deserved extra cheers. Well done, Cèsar!
Most memorable non-trail moment
On our second evening in Grindelwald, Cèsar presented each of us with matching caps sporting the Swiss and Mexican flags. These became our team hats for the rest of the week, and a number of guests also wore their hats during their races while supporting others.  
We all loved meeting Cèsar's family, who arrived to support him on his race and quickly became an extended part of our own trail tour family.
Funniest moment
A funny moment which became one of the themes of our week was noticing an item on one of the hotel menus which was called, "tasty chicken."  One guest asked if it tasted good, which amused the team and our waiter who replied with a deadpan, "Of course."  This became the standard question for most meals.  
We also developed an enthusiasm for cow bells which increased throughout the week. We were especially fired up by spending a number of hours ringing them for competitors on race day, accompanied by the slogan "We gotta have more cowbell!" 
Best meal of the tour
We experienced many great local dishes at our hotels and the mountain huts, plenty of local cheese, soup, and cake throughout the week. I think everyone agreed that the rhubarb cake at the Lobhornhütte was out of this world. We would have happily gone back after our lake swim for second helpings, but we had to move along on our route for the day. 
Lowest point
Everyone struggled with the heat on our second running day, with one guest particularly experiencing some uncomfortable symptoms of dehydration. The whole team pulled together to share rehydration packets and gels, and found shade and sustenance at the stunning Lobhornhütte, with reviving salty soup as well as great cake. We headed to the nearby Sulsseewli to dip our tired feet where I was surprised by the small fish in the lake nibbling my toes and almost slipped in completely. Wet already, it seemed appropriate to take a swim, which most of us then decided to do, and we were soon suitably cooled and ready for our descent to Grutschalp.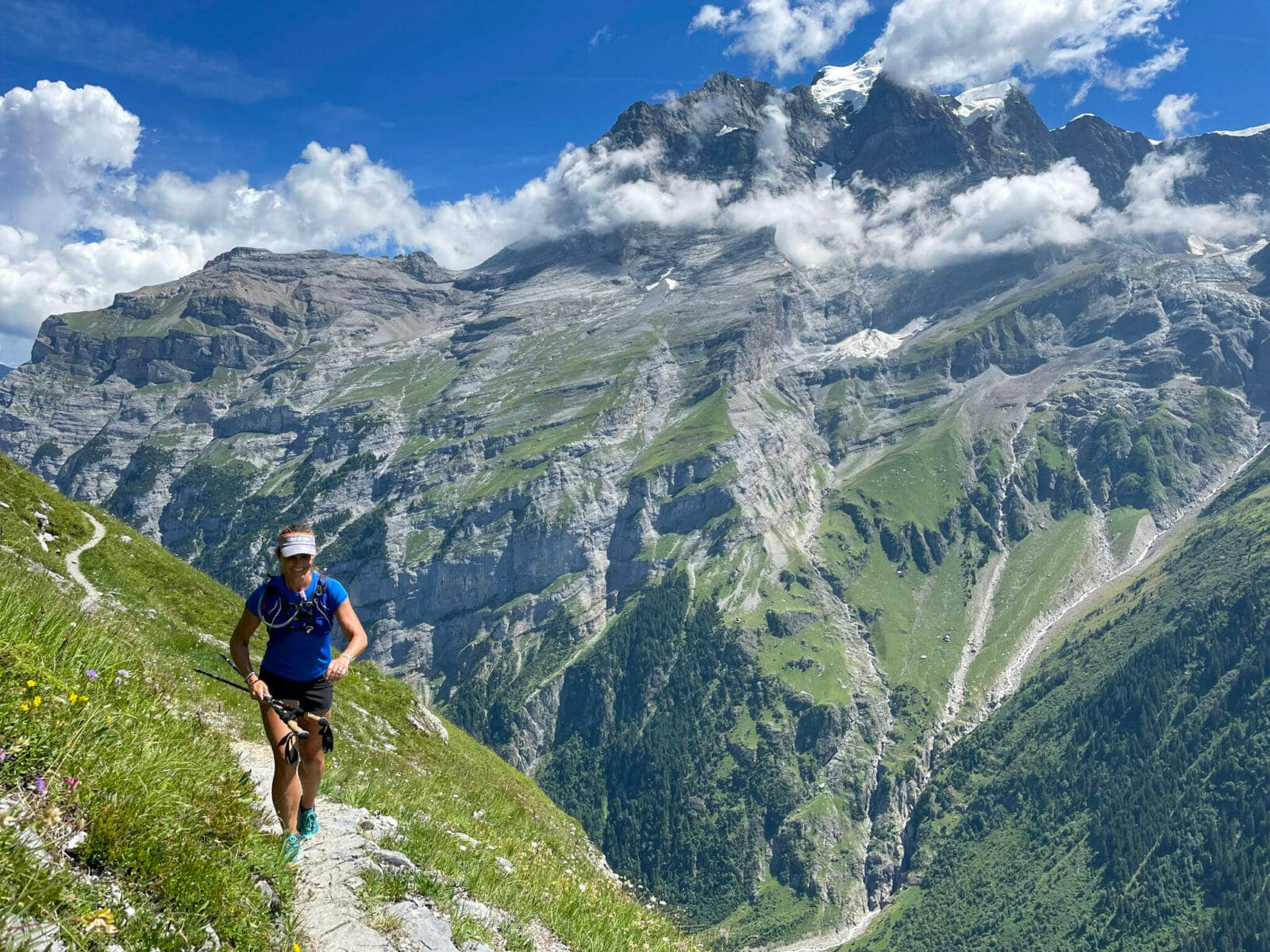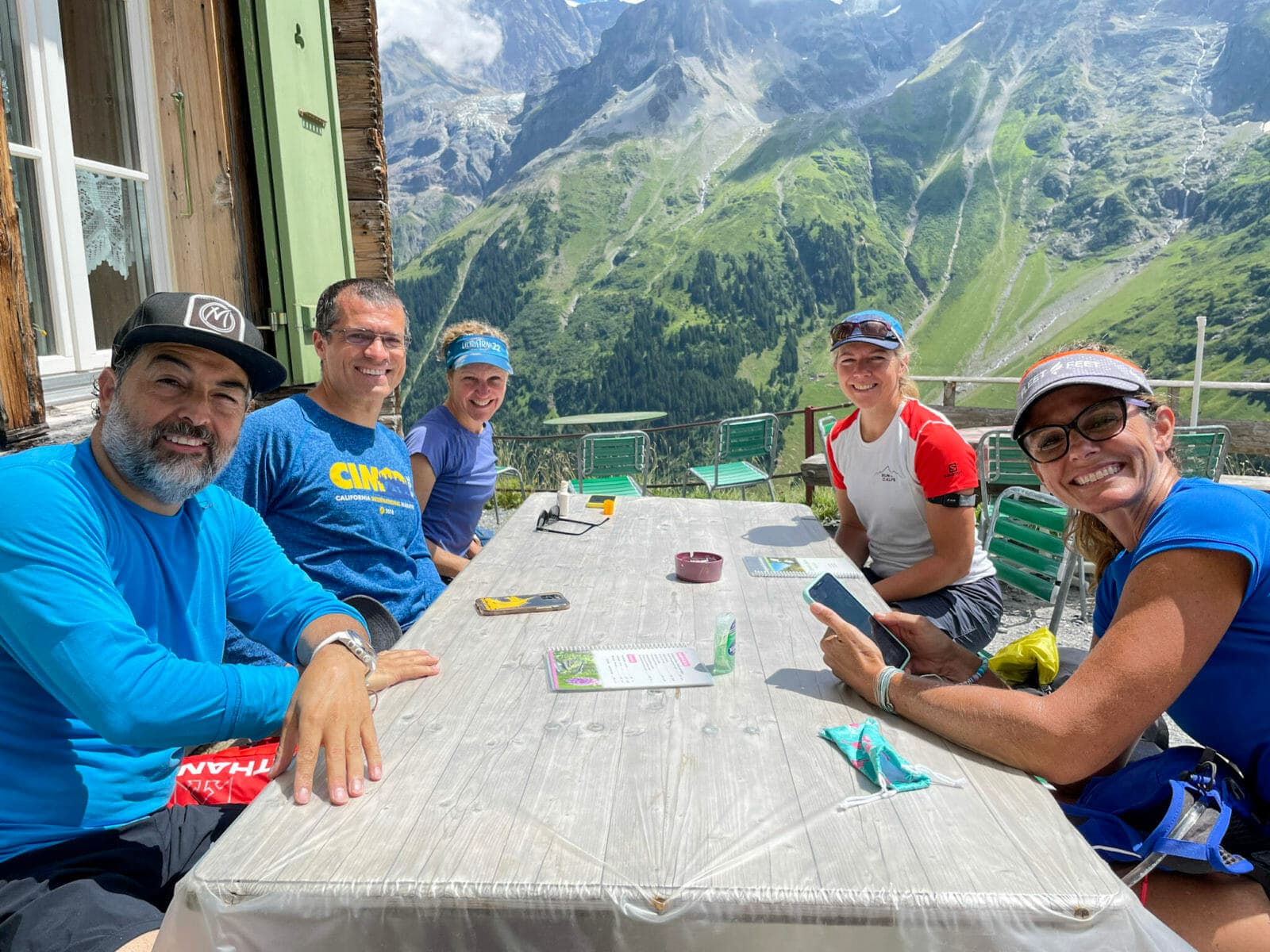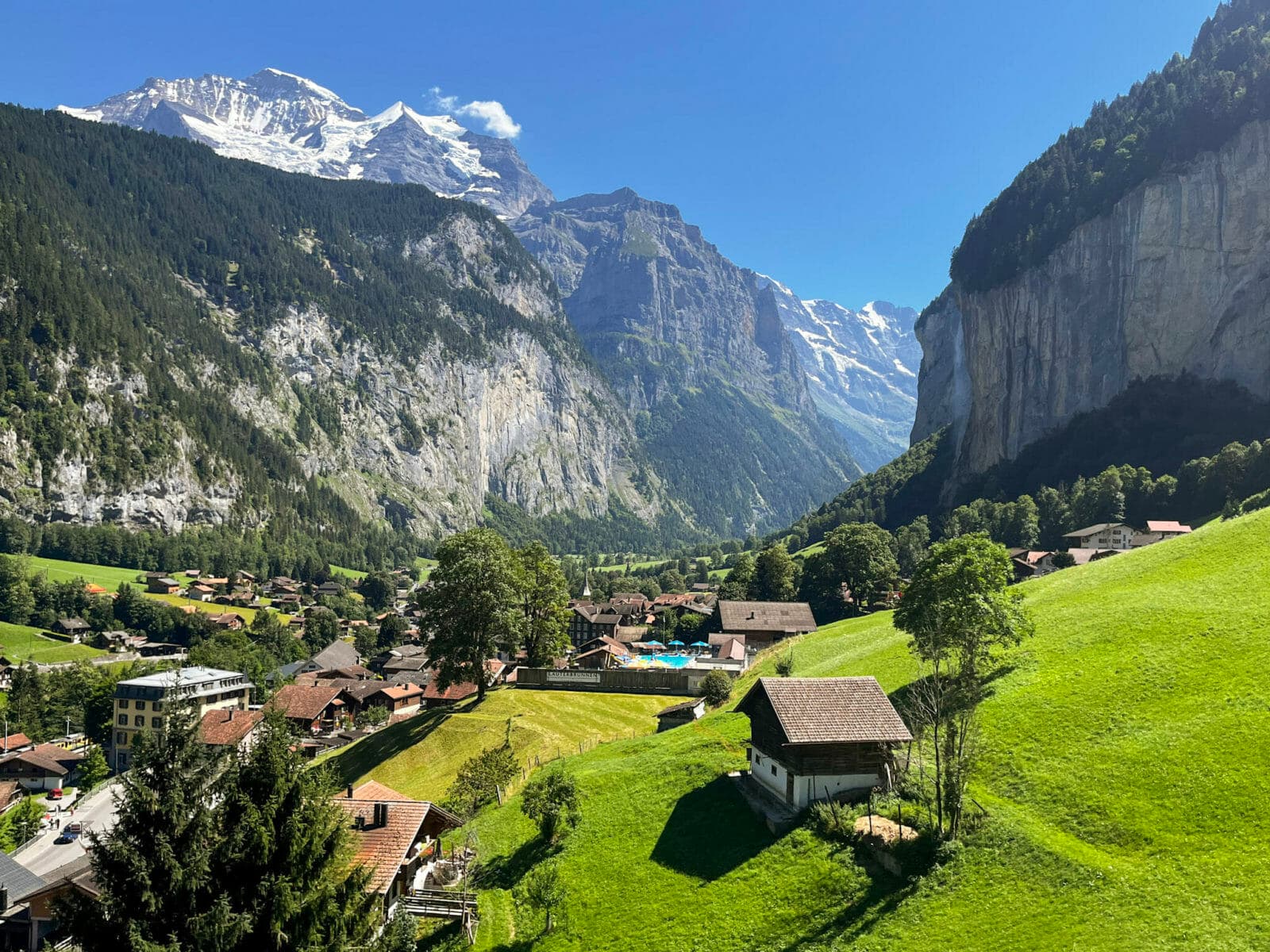 Eiger Trail Tour, Lauterbrunnen Valley
Eiger Trail Tour, Lobhorn Hut soup
Eiger Trail Tour, cheering on runners in the Eiger Ultra Trail