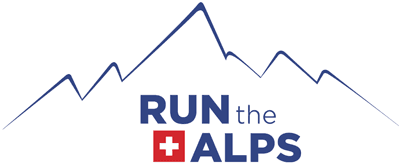 Women's Trail Running Camp with Meg Mackenzie
Guided by Emily Geldard
Guided by Marion Giraud (Assistant)
Run the Alps was pleased to offer a special trail running camp this summer - just for women! Based in Chamonix, France and Courmayeur, Italy, the week of running trails was hosted by The North Face athlete and Run the Alps ambassador, Meg Mackenzie.
Our group of ten women from all over the globe came together to enjoy trail running in the French and Italian Alps. We spent four days running around Chamonix, taking in Café Floria, the Aiguillette des Posettes, the Grand Balcon Nord, and the Vertical Kilometer. Plus we made a journey through the Mont-Blanc tunnel to Italy to run above Val Ferret and stay overnight in Courmayeur. We also did a lot of chatting, laughing, eating, and even an afternoon at QC Terme, a great new spa in Chamonix. The  weather was varied, but mostly sunny, and after the first day we avoided the rain. We were delighted to meet special guests on three different evenings:  North Face athletes Fernanda Maciel and Stephanie Case, and Tor des Géants Head of Communications Erica Motta!  
Highlight on the trail
Everyone loved our day in Italy running above Val Ferret. We got to stop at both Rifugio Bonatti and Rifugio Bertoni, plus enjoy the rolling single track balcony between these two high huts.  
Most memorable non-trail moment 
We discovered there was someone from every continent on the tour! Alex –  Australia; Meg and Tam – Africa; Ella, Lorrel, Jen, and Clio – North America; Li Han – Asia;  Lucy, Emily, and Marion – Europe; Mayda and Ana – South America. And we noted a coincidence with Ella and Lorrel: they both work at the University of Michigan and they live 5 blocks apart. They had never met until the first day of this tour!  
Best meal of the tour
Tartes at Refuge de le Plan de l'Aiguille above Chamonix –  we got one of each variety – raspberry, blueberry, lemon, pear, and apple – to share. Then we ordered duplicates!
Unexpected moment 
We got a private preview of Stephanie Case's new trail running film. The group learned a lot about her work with the UN, her charity Free to Run, and her experience on the 450km endurance trail event, Tor des  Glaciers.  
Lowest point
We all thought we would never get a view going up to Grand Balcon Nord. We did get some breaks in the clouds which made the mountains look even more dramatic,  as long as we remembered to look up to catch those brief glimpses!  
Favorite overnight stop 
Courmayeur, Italy! We all got over-excited reading the extensive and enticing menu at dinner. Our eyes were bigger than our stomachs when we ordered, and all the food wouldn't even fit on the table. Thankfully, the restaurant was happy to package up leftovers for take-away, so some of us also enjoyed pizza on the trail the next day.