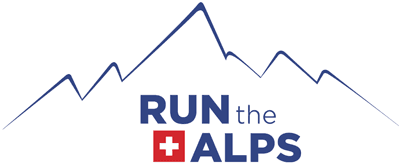 Zinal and the Val d'Anniviers
Looking for some place a little wilder, with quieter trails and small villages? Val d'Anniviers, in the French-speaking portion of Switzerland's Valais canton, is an undiscovered gem. The valley is home to Chandolin, Grimentz and Zinal – each village a great starting point for some of the best trails the Alps have to offer. Above this valley, on the border with Italy, rise several snow-capped 4,000-meter peaks – the Weisshorn, Bishorn, Zinalrothorn, Obergabelhorn, Matterhorn, and Dent Blanche. Taken together, they make for spectacular scenery during your run.
Val d'Anniviers is also home to one of the world's most iconic trail races, Sierre-Zinal. Held each August, this 31-km trail race is the oldest mountain race in the Alps. With its famously warm spirit, Sierre-Zinal is a sort of homecoming for elite athletes from around the world. Our self-guided trips in this region are based out of the picturesque village of Zinal. At the end of the valley, Zinal is ringed by high peaks and glaciers. If you'd like to include the Sierre-Zinal trail race in your itinerary, let us know and we can assist with registration.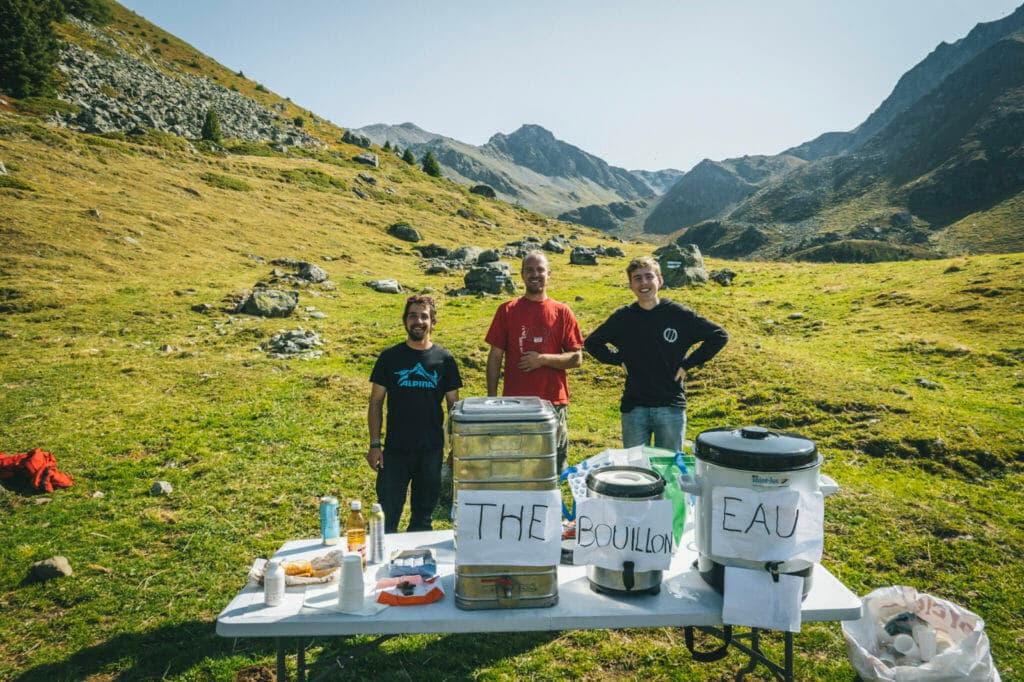 Sample Itinerary:
Day 1 : You'll arrive in Switzerland, then take a train and a bus to the village of ZInal in the beautiful Val d'Anniviers where you can check-in to your hotel.
Day 2:  Get a taste of one of the most well-known Trail Races in the world, Sierre-Zinal, by taking in the second part of the race route, which has the best running and views.  You'll take a bus to the village of Chandolin, then run the high traverse back to Zinal, with the famous 4000m peaks surrounding you. A steep descent brings you down through forest to the famous finish line in Zinal.
Distance 20km; Ascent 580m; Descent 1040m
Day 3: Today you head into the upper Zinal valley with a loop out of town to the stunning viewpoint of Roc de la Vache. An optional out and back takes you up to Cabane Tracuit, where mountaineers prepare for their climbs, at an elevation of 3256m.
Distance 21km; Ascent 1780m; Descent 1780m
Day 4: It's time for an overnight fast packing trip, staying in the remote Cabane de Moiry. You'll start by taking the bus to Grimentz then run up to the beautiful Lacs de Lona and down to the azure Moiry reservoir. From here, it's a final big climb up to your overnight cabane, which is perched on the side of the Moiry glacier. 
Distance 17km; Ascent 1350m; Descent 620m
Day 5/6: You'll run down from the Cabane de Moiry and climb back into the Zinal valley via the Corne du Sorebois pass. It's possible to take a gondola down to Zinal to skip the last section of steep descent! 
Distance 26km; Ascent 960m; Descent 1730m
*These routes can be run as two separate days, staying overnight in your Zinal accommodation, instead of the Cabane de Moiry.
Day 7 : Today you'll say good-bye to the Val d'Anniviers, and depart for your post-tour destination.
TOUR CHALLENGE
Easier – Moderate
More Info
Self-guided tour FAQ
When you sign up to run in Zinal and the Val d'Anniviers, your trip will be planned in detail.
Each self-guided tour includes the following components:
* Three-star hotel and mountain hut bookings.
* Run the Alps will provide supporting materials to get to and from the tour.
* Thorough travel instructions, regional information, our Guide to Trail Running in the Alps , and detailed run descriptions printed on durable, waterproof paper, complete with a run profile, time estimates, bail-out options, emergency numbers, and a map. See a sample of the 'Overview' section.
Typical pricing is $3,190 per person for a 6 night, 7 day tour. Pricing assumes double occupancy. $ 550 additional for single supplement. Since tour planning time and materials are the same regardless of trip length, cost for shorter trips are not reduced proportionally.
Our Zinal and the Val d'Anniviers self-guided trip can start as early as June 15th and as late as September 20th.
As we work with you to develop your self-guided itinerary, consider adding one of the many great Alp trail races into your plans. Please contact us to discuss trail race options and timing.
No matter where you are, on every self-guided trip, if a serious problem arises, Run the Alps is just a phone call away.
Terms and Conditions: Read up on Run the Alps' Terms and Conditions, Covid-19 policy, and travel insurance.