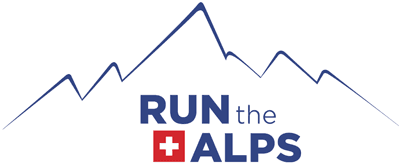 10 Tips for Running the UTMB Mont-Blanc®
10 Tips for Running the UTMB Mont-Blanc®
The Ultra Trail du Mont-Blanc (UTMB Mont-Blanc®) is, arguably, the most famous trail race in the world. Qualifying and then running around Mont Blanc is, for many of us, a once-in-a-lifetime experience. Run the Alps' Senior Guide, Alister Bignell, has run the UTMB. He's also run countless other ultras, throughout the Alps and elsewhere. Here are his tips for helping you to make it around the mountain happy, healthy and still smiling, as you cruise down from Flégère and into Chamonix!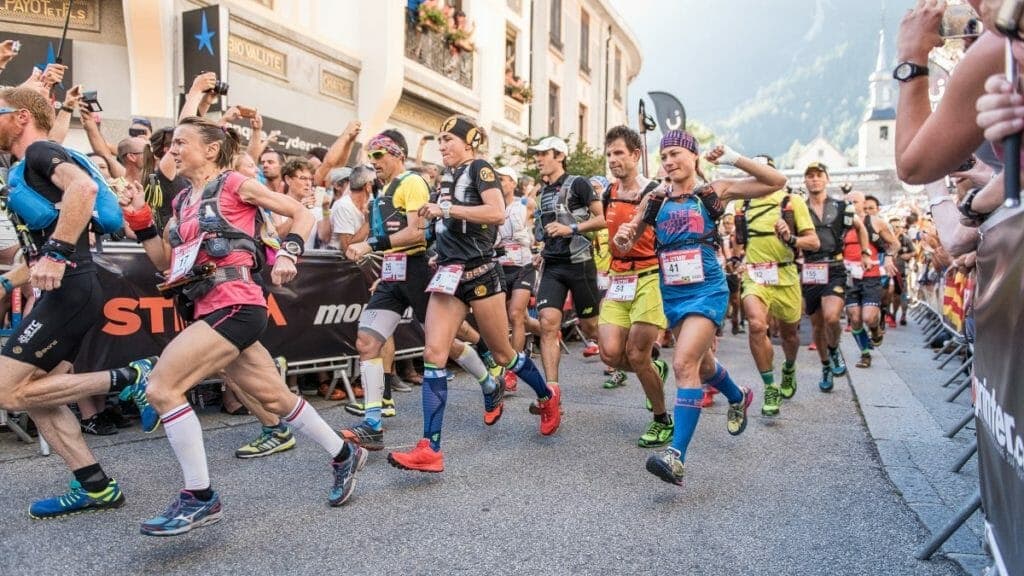 1. Set Your Expectations
Oddly, I've never felt more disappointed at finishing a race than the UTMB. Prolonged stomach issues from early on took care of any ambitions apart from simply finishing. In retrospect, this self-imposed pressure could well have resulted in heightened anxiety levels that caused my gastro problems, even if I thought at the time I was calm and conservative!
If it's your first time running the UTMB, keep in mind that finishing the race is the most important thing. Anything else you manage to achieve is a bonus!
2. Break it Down
It's a daunting prospect to face 170 kilometers and 10,000 meters of vertical in one big push, so get familiar with the significant aspects of the course, such as aid stations, top of climbs and major villages. You can then break the course down into more manageable stages that are not too far apart, giving you something to which you can look forward to. Focus on getting to those points on the course and forget about the rest: the old truism about "one step at a time" really resonates here. Think of the advice given to Rocky for his bout with Apollo Creed.
As the miles pass by, you'll eventually realize your next set of steps are the ones that lead to the finish line in Chamonix!
3. Relentless Forward Progress
I've only DNF'd (did not finish) once, at a race in the Pyrenees, and I now know that I could have finished if I'd just walked out of the aid station where I dropped. Having focused on how badly I felt, the approaching darkness and the distance still to go, I talked myself out of the struggle. You have to know when it's right to quit. The disappointment of not finishing stays with you far longer than the temporary discomfort. So, when is it right to leave a race? That's another discussion for another time. It's a difficult decision to make, helped massively by having an experienced person nearby who's able to assess your health.
Things don't always go to plan in ultras. In fact, I'd go so far as to say they usually don't go as planned! Despite diligent training and preparation, you can find yourself in a bad place mentally and possibly physically, too. These challenges are temporary! Your situation can only get so bad before it starts to improve. Try not to dwell on how rotten you might be feeling or what's gone wrong. Adapt your pace, focus on what's ahead and find a way of accepting the discomfort.
Salvation lies ahead, so try to smile and above all, KEEP MOVING!
4. Go Long Before
Ahead of the UTMB I took advantage of the need for long days out to explore other areas of the Alps on multiday treks with a full, 20-liter running pack. The terrain was similar, and trekking over multiple steep passes—carrying  way more than I'd ever have on race day—was enormously helpful to my conditioning.
Get used to long days out on tired legs, and the mental conditioning that will turn into mental strengths. You can also focus on fueling and hydration, and get a chance to test out your gear so you're not caught on race day with equipment problems. Wear your trail running shoes and use lightweight trail running poles to help with balancing the weight of your vest, and take the time to hone your climbing and descending techniques.
The more rugged the terrain, the better prepared you'll be. Long, faster runs on flat terrain are less important than much longer, slower days on varied, mountainous routes.
5. Fuel Wisely
Your fitness is only as good as your gut. My Achilles heel in races over 80 kilometers in length is my stomach, and its ability to keep fuel down. Unless you've managed to transform your body into a fat-burning machine, you're going to need a steady supply of carbs and protein to see you through to the finish. Ultra distances are hard enough to complete without successive bouts of gastro distress, which can ruin any performance ambitions if you don't stay ahead of the game.
In training, it's very hard to mimic the effect race day stress has on the body, so find a mountain race up to 100 kilometers, perhaps 2-3 months before the UTMB. Use it as a dress rehearsal. Pack and dress exactly as you plan to for the UTMB, and just as importantly, get your fueling sorted out. Do you need to frontload with magnesium to settle the stomach? Do you need liquids, solids or a mixture of each? What will be at the aid stations? And, can your stomach cope with it all? Or, should you be avoiding specific items? What's your emergency plan? (Coke and water in the bottles works well for me.)
6. Know Thy Course
I'm fortunate to live in the Alps, and close enough to the UTMB race course to explore each section regularly. I combined multiday trekking trips elsewhere with frequent training runs on very nearly the entire course over several months, giving me a useful visualization, when race day arrived.
The UTMB requires a huge investment on a variety of fronts, so it's well worth a trip or two early in the season, if at all feasible, to familiarize yourself with as much of the course as possible. In some races, it can be an advantage to come in blind, but I'd argue that with this course it's invaluable to know what the climbs, descents and terrain are like. You could even consider coming along on one of Run the Alps' early TMB trips or scheduling a self-guided TMB trip. Each year we have guests who do exactly that.
7. Find Your Reasons
They say it takes a tribe to bring a runner to the finish line of an ultra. Preparing for anything as hard as the UTMB requires sacrifice, commitment, perseverance and the support of friends and family. Keep this in mind when you're hitting a low patch. It's even better if you have some crew to help boost your spirits.
Here's one great example. Unknown to me, my sister Sarah was secretly flown out of the UK to Geneva, then whisked over to Courmayeur after I had started UTMB one year. I descended towards the sports center at about 2 a.m. and in a bad state, to the sound of cow bells and the sight of my girlfriend, Kate, and a familiar yet out-of-place woman next to her. I've never been more grateful to see a friendly face, and their combined support, along with Kate's brother, Andrew, were instrumental in giving me an extra reason finish.
8. Invest in the Right Gear—and then Practice Using it!
Choosing from among the increasingly wide variety of mountain running gear can be a challenge, but it's essential that you can rely on every piece. The minimum specifications are given on the UTMB gear requirements page, and it's worth reiterating their advice, "…choose items which will give real protection against the cold, windy or snowy mountain weather." The lightest equipment available may not be good enough to actually protect you, especially if your race doesn't go as planned.
The UTMB has been subject to extreme weather conditions on several occasions. Snow down to a thousand meters, torrential rain, high winds and soaring temperatures should be anticipated, with your gear able to cope with whatever conditions come your way.
So, get out as much as possible in a wide variety of weather conditions with your race-ready vest. Trail races can be good occasions to not only test out the gear, but also to learn how to cope with and preempt transitions from hot to cold temperatures, or vice-versa. Cresting a windy mountain pass when you are hot, sweaty and tired after a hard climb can bring an instant chill. Having a small windproof layer immediately accessible just before the pass can help keep that important forward progress.
9. Dropbag Diligence
Even if it's not quite halfway, Courmayeur is a significant point to reach and a return to civilization after the wilds of the Franco-Italian crossing. It's also where you get access to your all-important drop bag, and a chance to indulge in some hot Italian food, such as pasta, tomato sauce, salted potatoes, polenta and cheese. (If your stomach can handle it, that is!)
Think carefully about what to include in your drop bag. Check the weather forecast before depositing your sack in Chamonix, to cover any potential meteorological extremes. You might want extra layers, or a complete change of waterproof shells. Spare shoes and socks can make a huge difference, particularly if conditions are wet, and along with a complete change of clothes, they can make you feel refreshed when embarking for Val Ferret and the Swiss border. Having some favorite foods and sports drink are also a good idea, even if you don't end up using them.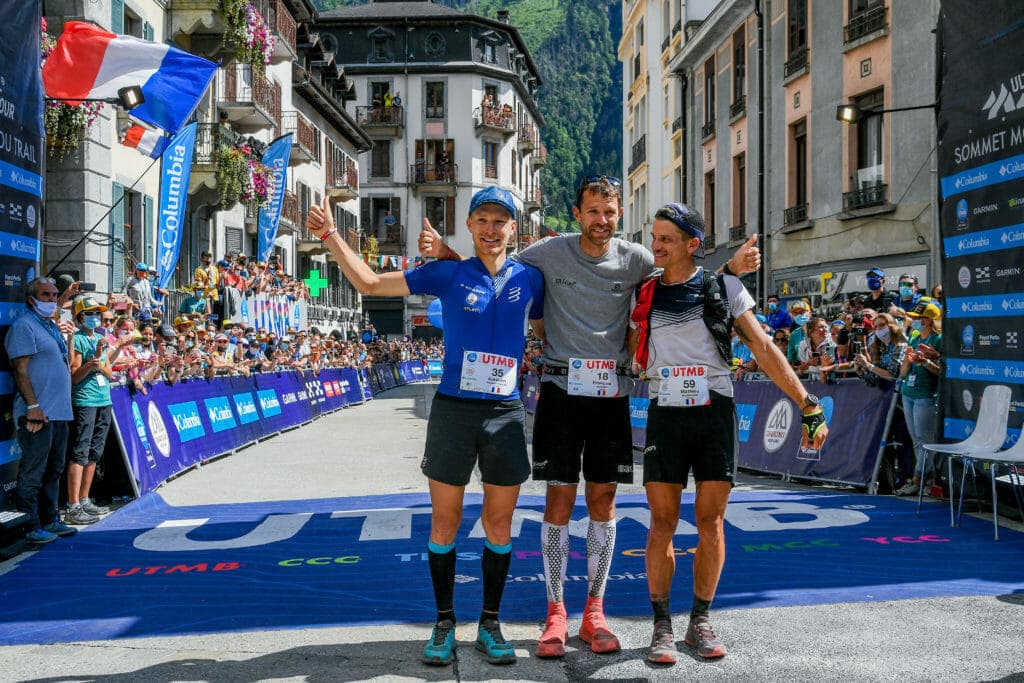 10. Deliver on the Promise. Then Celebrate!
Embrace the experience and take time to celebrate, whatever the outcome of your race. The hard work and sacrifice required for simply getting to the UTMB start line, and then giving it your all, should have a commensurate reward, particularly if you're going through your own personal hell and need a looming celebration to help move you forward.
Here's another reason to celebrate, no matter the outcome. Research has shown that winding down with friends after a sporting event improves recovery following the race. So, enjoy your downtime as you relive the race with close friends and family!
11. A Bonus Tip: Recover Wisely
Your body and mind need time off after such huge efforts, so get a relaxing break booked with those you've been neglecting during those long training days, and enjoy some leisurely time away from the trails. It's also a useful time to reflect on the race and store valuable learning for when you're ready to start planning your next challenge!
Alister's Recommended Articles:
Nutrition strategy – "Digestive Programs During Ultra Endurance" from UTMB®
Rules for Recovery – "Recover Better: 10 Rules For Optimal Ultramarathon Recovery," from iRunFar
Great ultra advice from prolific racer and coach Ian Sharman: http://sharmanian.blogspot.ch/
Read More UTMB® Posts

: