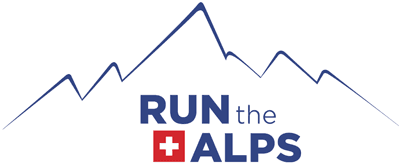 300 km through the Alps: Running UTMB®'s Epic PTL
300 km through the Alps: Running UTMB®'s Epic PTL
Among the many events that make up the Ultra-Trail du Mont Blanc® weekend in Chamonix is the PTL, or Petite Trotte à Léon. (The name is wink to PTL founder Leon Louvey, a longtime UTMB® volunteer based in Champex Lac, Switzerland.)
The stats on the course are simply jaw-dropping: 300 kilometers long, with 25,000 meters of climbing. Applicants are selected based on their trail running, racing and mountaineering experience.
Billed more as an adventure in the mountains than a race, this year's event drew 125 teams of two to three participants from thirty countries. The course varies from year to year. This year's PTL left the Chamonix valley to the south, meandered for nearly half the course in the Alps of northern Italy, crossed into Switzerland, ran across the wide Rhône valley, tackled the rugged Dent de Morcles peak above the valley, descended to the Rhône again, and passed through Switzerland's Valais Alps before returning to Chamonix from the northeast.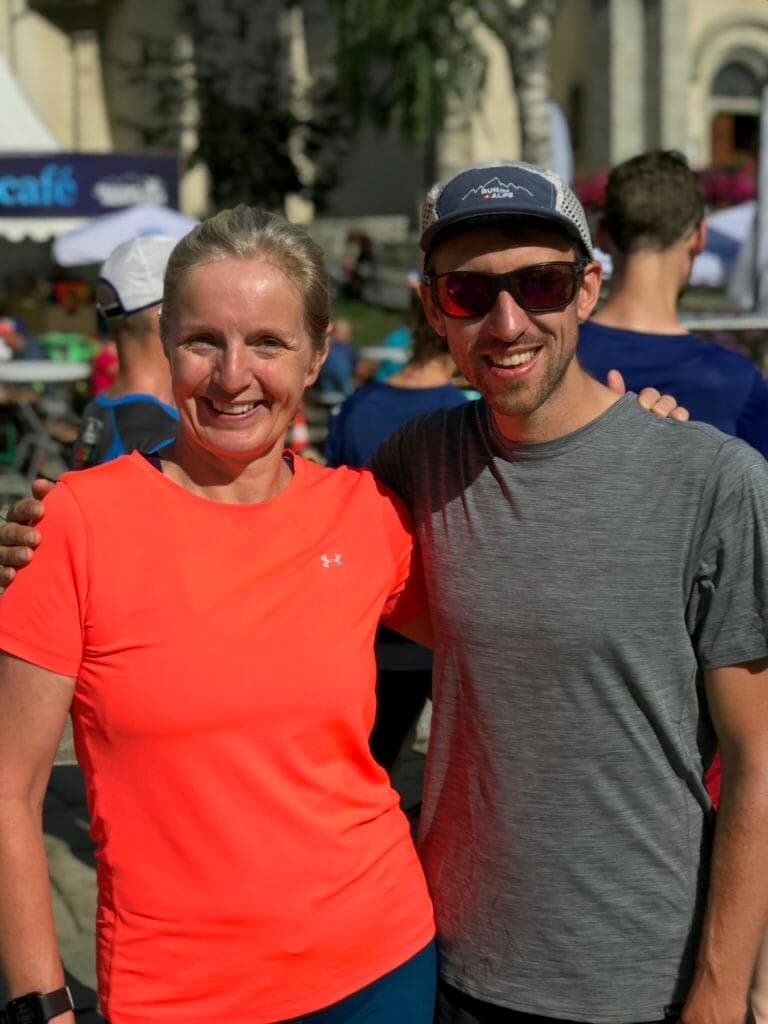 Historically, the PTL has been the first event to kick off the UTMB series. This year's race started on Monday, August 26th at 8 am. There is a maximum time limit of 152 hours, 30 minutes.
Run the Alps Guide Sam Hill and partner Rob Brown were among the teams racing. They arrived back in Chamonix on Saturday morning at 9:56, exactly 121 hours and 56 minutes after heading off.
We caught up with Sam in Chamonix, after he finished the PTL, to try to understand just what this epic mountain adventure was like. Here's what he had to say.
Run the Alps: Overall, what was your take on the PTL?
Sam: The course was wild, more so than I expected. I wanted a big mountain adventure, that's why I signed up to the PTL, but to actually be teetering along knife-edge ridges in the middle of the night, totally sleep deprived– well, that blew my expectations out of the water. On the majority of the course we felt really alone and "out there." It definitely felt more like an adventure with your teammate, rather than a race.
Run the Alps: What were the high points?
Sam: There are so many high and low points over a week like this that it's hard to narrow them down. The summits of mountains stick in my mind for obvious reasons, but then so do the little things, like when you get to a mountain hut and eat a really great meal– the Italian pasta comes to mind.
Probably the widest I smiled over the 6 days was the last morning running back into Chamonix. The key word here is running! During the PTL, you don't do much running, but all of our aches and pains seemed to disappear when we got to Tete aux Vents, and we ran all the way down to town. We overtook every runner that we saw, and I couldn't think of a better way to have finished an adventure like PTL. We had so much fun on that descent!
Run the Alps: And the inevitable low moments?
Sam: Low points were usually either food or sleep-related. For example, running the first 22 hours to the first life base in Morgex, only to discover they had no vegetarian food, only meat lasagna. All I wanted, and all I thought about while making a big push through the night, was a good meal at the end of it. To be faced with a banana and a cup of soup had a pretty bad effect on my outlook, not to mention that actual physical effects of not having a proper meal. Unfortunately, this was a recurring theme. It turns out being a vegetarian or vegan is not an accepted thing in this event.
There were a number of times when sleep deprivation got the best of us. A massive low moment for me was making the climb up towards Lake Salanfe, above Finhaut, Switzerland. I was basically crawling uphill, acting drunk, occasionally falling asleep and then catching myself on my poles before I fell over. I felt like I was really letting my teammate down, but luckily after a ten minute power nap, I was good to go again. Sometimes you just had to stop and sleep. It was incredible the difference it made. Ten minutes on the side of the trail could buy you ten hours of energy.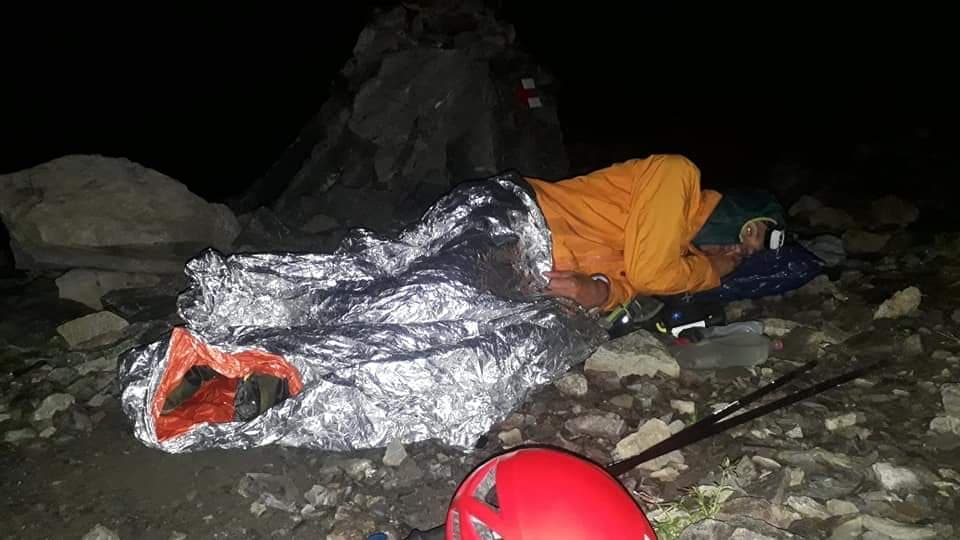 Run the Alps: How did you manage your sleep?
Sam: We didn't really have a strategy. We tended just to wing it. Basically, we said at the start that we would run through the first night and then see how we felt. From there, we'd sleep in two to three hour blocks. After chatting to a few other teams, we noticed that people were often stopping halfway through a big day and taking a thirty-minute nap. We tried this too, and it seemed to work well. And obviously there were a few times where we just hit rock bottom, curled up on the side of the trail and had a power nap to summon the energy to get to the next hut. I think all in all we probably slept about 8 hours.
Run the Alps: That's not much sleep over all those days! That's just remarkable. Any particularly funny or interesting moments during all those hours awake?
Sam: We had a lot of laughs. Rob and I know each other really well and can find hilarity in the most mundane of things. Because of the lack of sleep, the most random of comments can either make you laugh hysterically or start sobbing. For example. we were sheltered from a big storm below a col on our penultimate day. Inside the tiny emergency shelter wearing all of our clothes to try to stay warm, Rob read out a message of encouragement that had been sent by a friend. I couldn't stop the tears running down my face.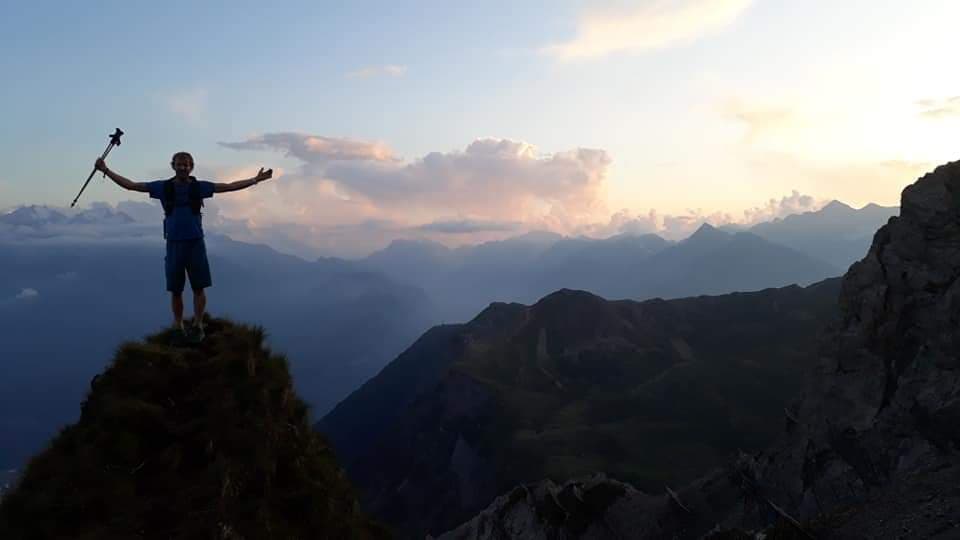 Run the Alps: How do you feel now after resting?
Sam: I feel great– sore, but great. It's a different kind of tiredness than a shorter race where you are running more of the sections. I have felt a lot worse after things like the Bob Graham Round (Editor's note: England's Bob Graham Round is a technical, 42-mile long trail running loop in the Lake District that crosses 72 peaks), but I know it will take a while before I have recovered properly.
Run the Alps: We know you've barely just finished, but we have to ask… what's next for you?
Sam: What's next? Apart from a month of eating and sleeping? I actually don't know. The PTL was such a big goal. It has been all encompassing and I haven't put much thought into what's next. I want to race again in December, maybe a 50km to see how I'm feeling. Then I am looking forward to a season of ski mountaineering racing– Skimo. I am volunteering on the UTMR next week, so that is on my radar, and the Tor des Géants was spoken about on some of the long nights over the last week. Who knows!
Run the Alps: Sam, congratulations! We owe you a beer. Or twenty. Well done!
Sam: Thanks, it's a total pleasure and privilege to be a part of an event like this. The PTL Committee and volunteers are amazing. They made it even more special and unique. I think a lot of them probably slept less than us. They worked so hard to make it all happen.