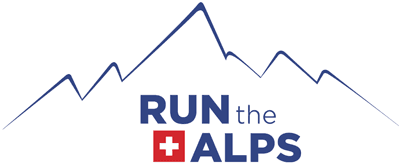 A Partnership Opportunity for Trail Races and Running Clubs
A Partnership Opportunity for Trail Races and Running Clubs

We're passionate about trail running at Run the Alps, and our crew is constantly seeking out new trail races. Several of our staff and guides also volunteer as Race Directors, as well, and they know how helpful some additional income can be. Therefore, as a way to give back to the wider trail running community, Run the Alps is offering a partnership opportunity for trail race managers. By working together, trail races and running clubs can help spread the word about our trail running tours, while also supporting their own good work.
Run the Alps offers guided, self-guided and custom trail running tours throughout the Alps, from Switzerland, to France, to Italy. These tours are designed to meet a wide range of skills and interests. Most of our tours also give participants the chance to run in trail races, like Matterhorn Ultraks and the Eiger Ultra Trail races. First and foremost, we're trail runners—no matter where the day finds us. Trail running has made our lives better, and it's our goal through this partnership opportunity to support trail races, wherever they may be.
Here's how it works… A trail race or running club shares our Run the Alps postcard with their runners—in race packets or on the registration table at a race, for example. If an organization would prefer to post the Run the Alps logo in its newsletter or website, we can offer the same partnership in place of cards. Then, we'll ask runners who sign up for one of our trail running tours to tell us how they learned about Run the Alps. If they mention one of our partners, we'll donate 5% of the cost of his or her tour to support the organization.
Run the Alps currently has over 50 trail racing partnerships, which we have listed on our website. These trail races include events such as the 7 Sisters Trail Race in Massachusetts, the Amalfi Positano Ultratrail in Italy and the Patagonian International Marathon in Chile. Among our partners, you'll also find organizations like the American Trail Running Association, Oregon Road Runners Club, the Far West Nordic Ski Education Association in California and Runner Girl Races in Washington. Altogether, we're thankful to have a diverse list of partner races and organizations, and in various locations.
Do you want to become a Run the Alps race partner? This partnership offer is available to trail races, trail running clubs and other trail running nonprofits. If you know of anyone who might be interested, please contact Run the Alps' Doug Mayer at doug [at] runthealps.com.