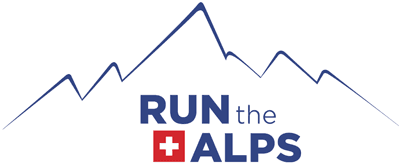 A Week with the Salomon Ultra Running Academy
A Week with the Salomon Ultra Running Academy
Salomon.
Within the trail running community, there is probably no better known word. Well, maybe Kilian, but he is part of Salomon too, after all. For years, Salomon has been leading in gear and shoes of all kinds. The company originated in Annecy, France, in 1947. It is there, in Annecy, where 16 lucky trail runners from all over Europe united with Salomon's trail running professionals for a week of running, learning, laughing and playing, at the Salomon Ultra Running Academy (SURA).
At the end of 2016, advertisements for SURA were abundantly visible online and via social media. Many times, I had noticed the picture of Max King with a link to the entry form. A questionnaire and the request for a one-minute movie to introduce yourself was all that was asked to enroll. It took me until two days before the closing date to record some clips—I made my first-ever Apple iMovie production just hours before the deadline. Hundreds, if not more, trail runners submitted applications as well. While hoping I would be one of the lucky ones, my rational side didn't expect to get selected.
I couldn't have been more wrong.
And thus, I found myself en route to Annecy in late-May, for a week behind the scenes with the Salomon family. Not knowing what to expect, besides running a 110-km trail with 7,000m of elevation gain on Saturday (the Annecy Maxi Race), I decided to taper the week before, to at least be a bit rested and fresh. Man, was that a good idea…
In the three days leading up to the race, we might have had five minutes of free time, total. But that just meant we made the most of our time in the Salomon kitchen, where it's always, as Salomon is quick to point out, #timetoplay!
So, what did we do, and what did we learn?
Every morning started with yoga at 7:00 a.m. with Ida Nilsson, fresh off of her win at Transvulcania, while facing the sunrise over the mountains around Lake Annecy. While we all know the yoga benefits, I find it hard to find the time in my busy life to actually do yoga, but every time I take the time for it, it feels SO GOOD. Having it scheduled daily made me realize how much it helps to start the day relaxed and loosened up, when you have a crazy-busy schedule looming. (Now if I can only keep up this routine…)
Next, it was breakfast followed by running, aka, #timetoplay!
We all see the amazing pictures and movies coming from Salomon and its elite team of athletes. Now we were part of it! We quickly realized these are not always natural shots, much is actually staged, and we spent lots of time running, posing, re-running sections and jumping on rocks to get the perfect shots. It took 3.5 hours to run 12km that morning. We were late for lunch, but man did we have awesome shots and videos!
Being an elite athlete doesn't mean you get to do what you want. We had Salomon trail runners Max King, Ida Nilsson and Martina Valmassoi with us to lead workshops on running uphill, to take photos and videos, to answer all our questions and to drive us in the vans from point A to B and back. The amazing Swedish ultrarunner Kristin Berglund, while injured, was our onsite Physio and spent the week massaging our busted bodies, so we could appear on the start line as fresh as possible. US trail runner Dakota Jones, German ski mountaineer and trail runner Philip Reiter also came in to help with photos, race support and logistics—including waking up at midnight to bring us to the race. So, no, the life of a professional runner is not just running—they all worked very hard all week long, even when injured!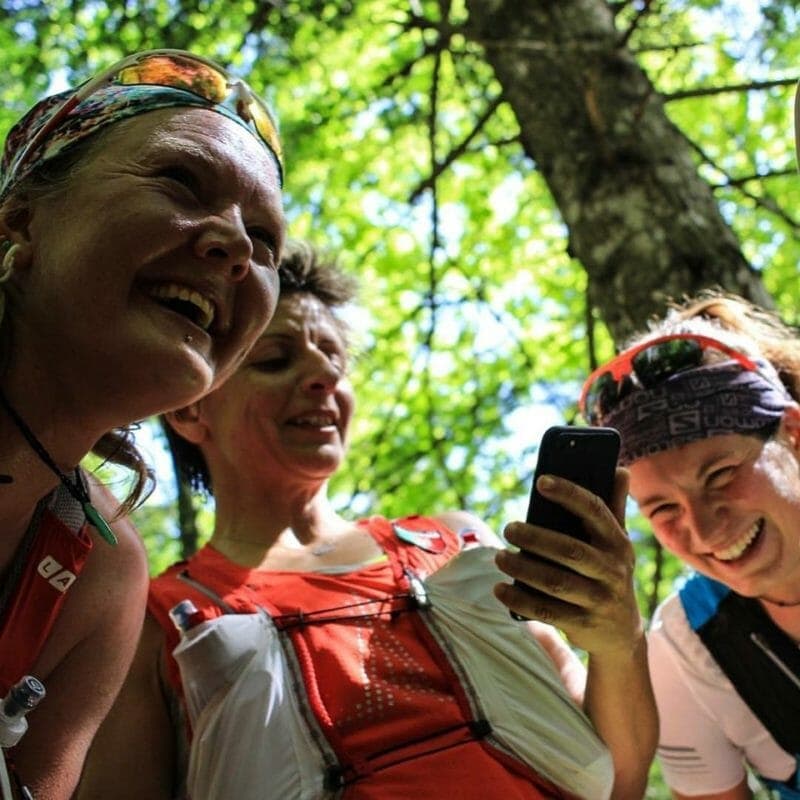 Another interesting point that I hadn't realized is that when you run professionally for a team, you don't get to select your race calendar yourself—or, at least not entirely. Races are selected by the management to optimize media exposure and make the Salomon presence as interesting for the public as possible. Of course, as an athlete you have some influence, but the choices of where to start is not entirely yours.
While participating in SURA, we got workshops with the design, apparel and shoe teams and discussed what we liked and didn't like. We also talked about what we would like to see changed, what doesn't function well, what breaks and materials from other brands that we prefer over Salomon. Everything was written down, photographed and taken in by those in charge of production and design, all to make for a better Salomon trail running product in the years ahead. I absolutely cannot wait for the next round of shoes and apparel, knowing what will come! (Sorry, it's top secret, you will have to wait and see!)
So… is Salomon as cool inside as it looks outside? Umm, yes!
Are the athletes as awesome and friendly as they seem? Umm, yes!
Does Greg Vollet indeed run downhill like an animal? Umm, yes! 
Is Francois d'Haene indeed superhuman? Without a doubt!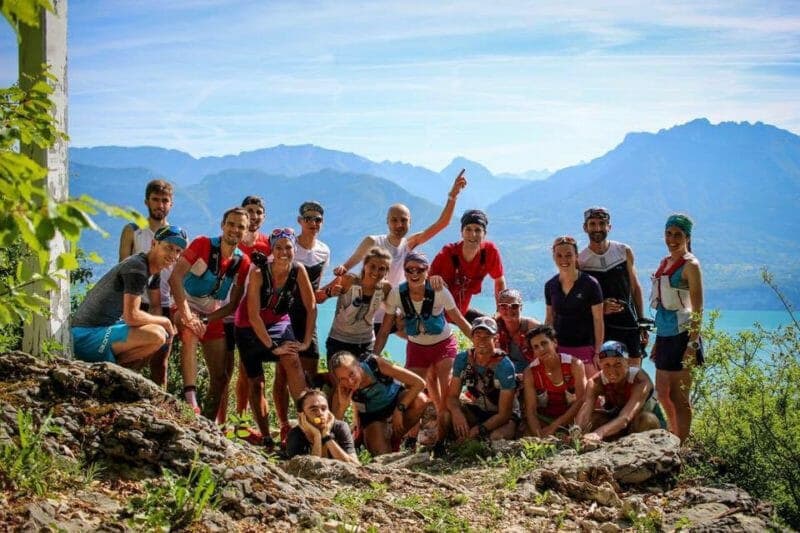 The amount of non-stop energy, excitement and happiness within Salomon is magical. They are truly a family and that is what makes them different from so many other brands. It was an honor to be part of that family, albeit just for one week!
Pssst, did you know that on the Salomon site, there is a blog with fun stories on all sorts of topics?