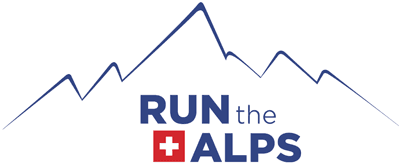 Mountain Riders: Raising Environmental Awareness in the Alps
Mountain Riders: Raising Environmental Awareness in the Alps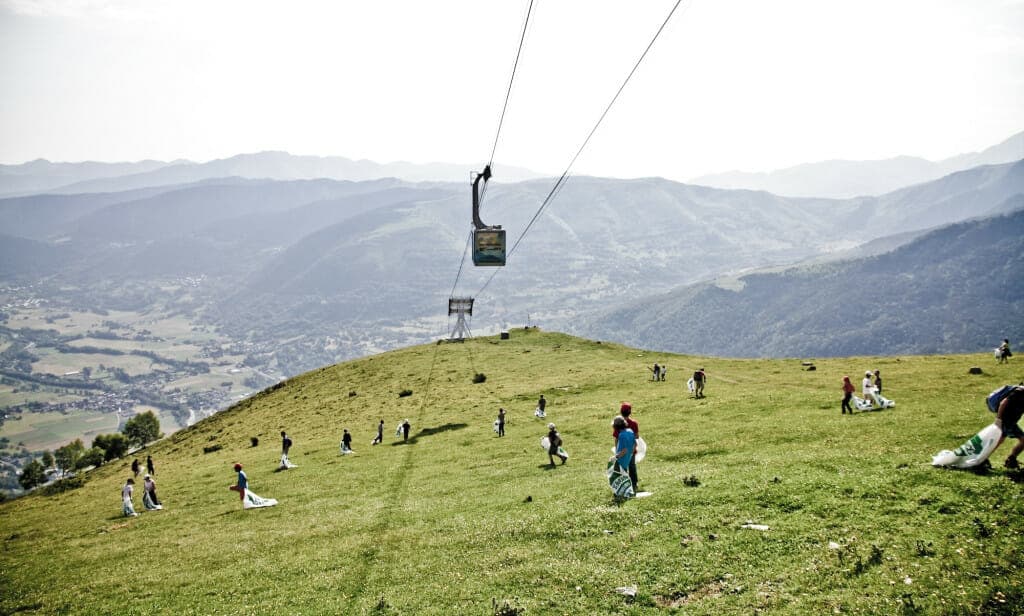 What should Alp trail runners keep in mind, to lessen their environmental impact when running through pastures and over high cols? We set out to find out, courtesy of the French nonprofit, Mountain Riders.
Based in Chambéry, France, the goal of Mountain Riders is to increase awareness and educate the public about the importance of protecting and preserving mountainous environments—you might think of them as the Leave No Trace of the Alps. According to their website, the association represents a "joyeuse bande de moutons libres" (a merry band of free sheep), who are passionate and committed to this mission—and obviously have a good sense of humor! Their territory includes the Pyrenees to the Jura mountains, from the Massif Central to the Alps and onto the slopes of Montmartre in Paris.
Run the Alps recently had the chance to interview Mountain Rider's Albane Martin-Borret, to learn more about this association and how our trail running guests can be good environmental stewards when visiting these mountains. Here's the scoop!
Run the Alps: How did mountain riders get started?
Albane: It started in 2001 when a bunch of friends decided to act against waste in the mountains. They gathered and organized the first garbage collection to clean up the mountain, preserve its beauty, biodiversity and reduce ground and water pollution. However, they realized that cleaning up wasn't enough. We also need to sensitize and educate people who come to, or live in, the mountains, about waste and ecological issues.
Mountain Riders was off and running!
Run the Alps: What sort of projects are you involved in?
Albane: We coordinate the "Mountain Days" Campaign. Last year, 51 tons of waste was collected, with 5,900 volunteers involved in more than 100 locations. We are also involved in training mountain professionals, and in many primary and secondary schools, where we implement programs to educate about sustainable development. We also support mountain town officials, in their transition to sustainability, and we promote our "Green Snowflake" label for ski resorts. You can also find us at ski resorts year-round, with our stand, during events and online, constantly working to raise awareness.
Oh, and we always smile and keep it fun!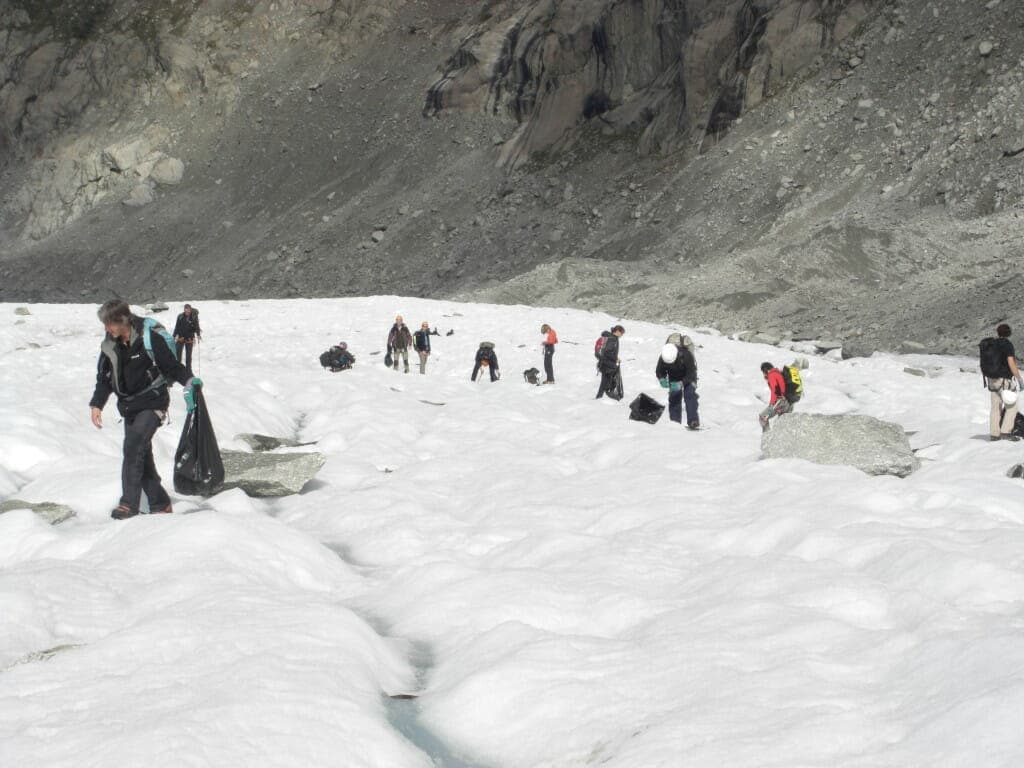 Run the Alps: For a trail runner in the Alps, what are the key points to remember to help preserve the environment and experience?
Albane: In the mountains, our motto is "Leave no trace and preserve your playground!" For trail runners, a good practice is to use products without commercial wrapping as much as possible. If you must, bring back your garbage and recycle as much of it as possible. You can also act on your GHG emissions, just by choosing close training spots accessible from your starting location, and carpooling for your mid-distance trips. Finally, when choosing your races, you can have a look at what the organizers do to reduce their environmental impact, and encourage races to have sustainability plans.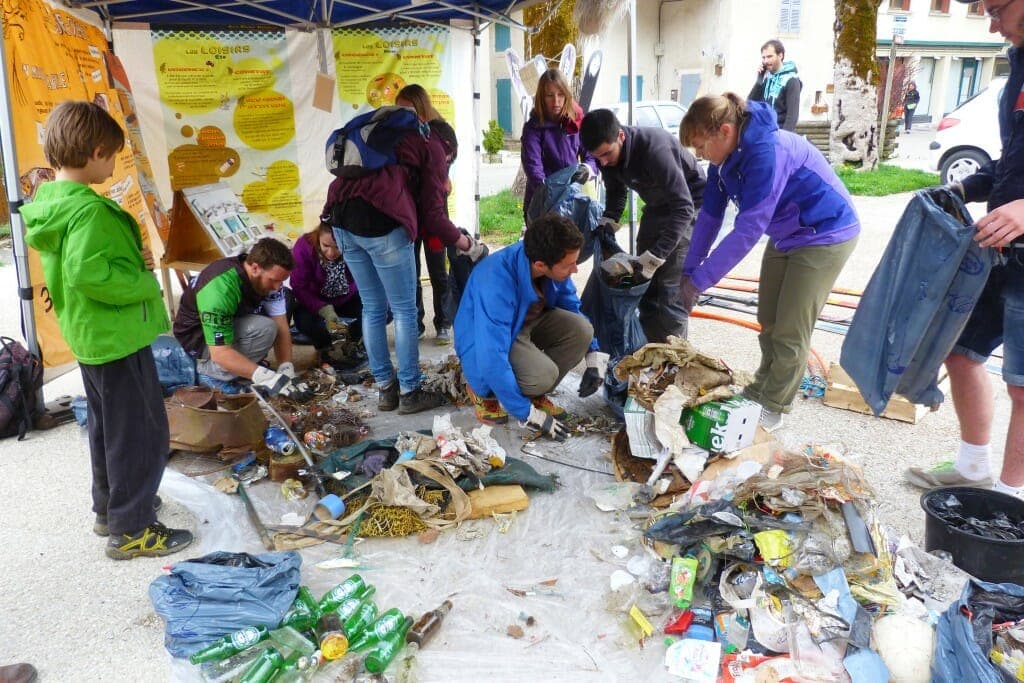 Run the Alps: What are the biggest challenges you face today?
Albane: Today, one of our big challenges is to convince mountain towns that they won't be able to continue with business as usual. The transition needs to start now.
It's complicated. We see already the impact of climate change in the Alps, yet many organizations are tempted to hold on to models that aren't tackling the challenges. We do already have great examples of sustainable places such as Châtel, Les Rousses and Chamonix-Mont Blanc Valley in France, which got the Green Snowflake Label!
---
As trail runners, Mountain Riders and Albane Martin-Borret provide excellent reminders of how we can make changes in our daily lives, as we plan for our trail runs and races, to help protect our environment.
If you're interested in getting involved with Mountain Riders—as a volunteer or by making a financial contribution—you can visit their website. Run the Alps is pleased to be a member of 1% for the Planet, the organization which supports the work of Mountain Riders. 1% for the Planet requires member companies to donate 1% of their net revenues to support organizations working on environmental stewardship.
For more information:
Mountain Riders
Flocon Vert (Green Snowflake)
1% for the Planet