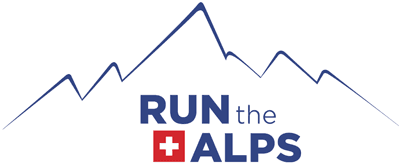 Alps Trail Racing Update: What's On, What's Off
Alps Trail Racing Update: What's On, What's Off
Sam Hill is a guide for Run the Alps and the Manager of the Run the Alps Race Finder.
Which races are happening in the Alps during the second half of this unusual summer, and what changes are being implemented to keep runners safe during the Covid pandemic?
We thought it was a good moment to tally which of the major races are happening, and what changes they are making to assure a safer trail racing environment during this time of Covid. There are some interesting developments to share.
Like most places around the world, here in the Alps we've spent the past few months watching race after trail race get cancelled. Race organizers send apologetic emails, and we're all left wondering whether there will be any kind of race season at all this year.
The answer, it turns out, is… sort of.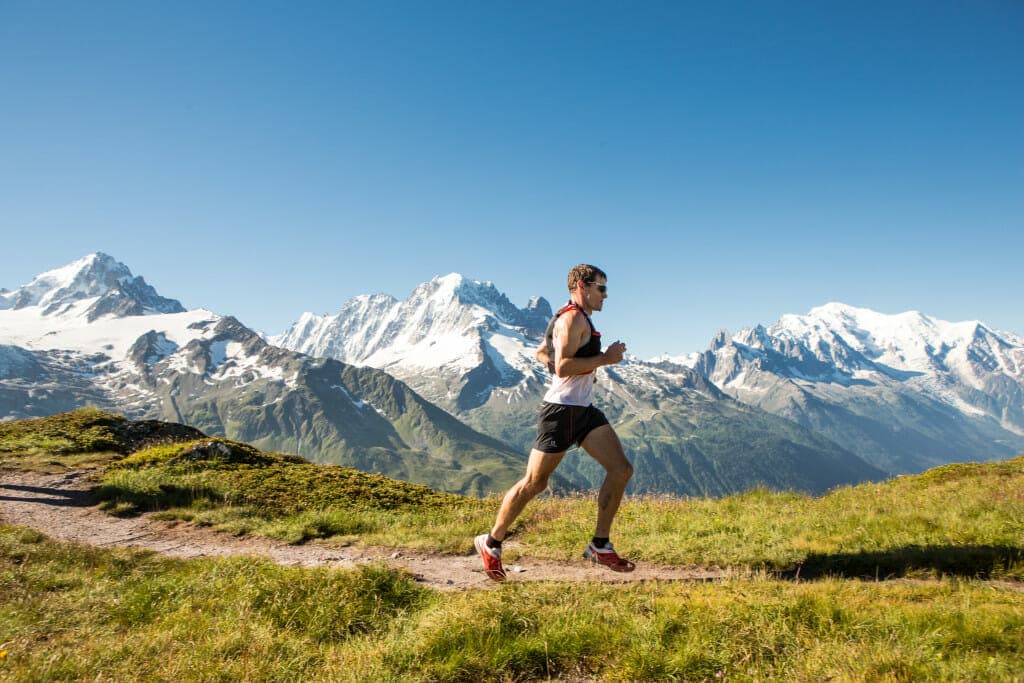 It's all very understandable. For racers, the thought of standing shoulder-to-shoulder at a packed starting line seems like an alien concept at the moment. Many of us have opted, literally, for a different path this summer, joining virtual races, creating personal challenges like "Fastest Known Time" efforts,  or even running consecutive marathons, like Run the Alps'  Alyssa Clark, who recently set a new marathon world record!
Those race directors that have opted to push forward with their events have had to get creative with virus safeguards. One helpful addition for directors has come from our friends at ITRA, the International Trail Running Association. They've developed comprehensive race safety guidelines for race directors around the world. The ambitious project was led by Ourea Events owner Shane Ohly, who happens to be the husband of our Run the Alps guide, Heather Ohly.
So, what's it like, racing in this brave new world? Run the Alps ambassador and Black Diamond athlete Hillary Gerardi recently took part in Switzerland's Montreux Trail Festival's MXSKY event, a 30km trail race with 2,100 meters of climbing. Here are some of the changes she noted:
*During bib pickup, masks were required, as was cleaning your hands with alcohol. (The race organizers offered pear and mint scented alcohol, courtesy of Swiss distilleries that have switched manufacturing processes during the pandemic.)
*Just prior to the race start, runners had to wear masks and clean their hands with alcohol.
*Runners were separated into waves, with netting on the ground. Gerardi found the race start less crowded than pre-Covid experiences.  Elite runners were called forward for the start.  "There was a 3,2,1 countdown," said Gerardi, "Then we all took off our masks and started running."
For Gerardi, the race itself felt normal. Aid stations were a bit more "hands-off." As runners entered aid areas, they had to wear masks and use gel. Volunteers handed food items to runners, and water was available outside the aid station.
Overall, Switzerland seems to have a more low-key approach to the pandemic, and so far the transmission rates don't seem to be ballooning. There is less social distancing than in some other countries, however. "Switzerland is definitely less strict than France," notes Gerardi. A runner from Portugal also thought that the national approach to managing the virus was a bit more casual than in his home country.
So, did the trail race feel safe? Gerardi was less sure on that point– though that was no criticism of the race, but rather a sentiment about trail racing while the Covid virus continues to make its way through populations worldwide.
"The experience itself was a bit weird," said Gerardi. "The racing itself was no different than in the past," she notes. "Runners were not giving each other more room." Outside of the race, however, social experience was different. "We were bumping elbows and the winners wore masks on the podium." (Gerardi, for her part, finished eighth.)
Will she race again during Covid? "Right now, with infection rates being low, I'm less concerned about getting infected," she says. "But if rates go up, I'm not sure I'd feel very comfortable trail racing."
So, how are key trail races around the Alps handing the challenge of Covid? Here's an overview. (If you have information about a race you'd like to add, please drop us a note!)
Ultra Trail du Mont Blanc (UTMB)
Chamonix, France
In a normal year, you would expect to see over 10,000 runners flock to the streets of Chamonix to participate in one of the 7 races taking place during the week of the UTMB. But this is no normal year and in lieu of the traditional set of races the organization is presenting "UTMB for the Planet." This is a free, virtual event being launched on the 20th July comprising 4 different races held to raise funds for the World Wildlife Fund. Participants are encouraged to make a donation and any registration fee has been waived. Runners have the option of completing a 50km, 100km, 170km or 240km virtual run.
The event will be live between July 20th and August 30th and hosted on a new digital platform that has been developed for the event. Through this platform, you will also have access to other exclusive events such as night races and team events. You can find out more here.
Sierre-Zinal
Sierre, Switzerland
The Sierre-Zinal organization seems hopeful that one of the Alps' oldest trail races will be able to go ahead as planned, but just in case it can't, they also have two dates later in the year reserved, as well.
Sierre-Zinal has gone a step further, too. Recognizing that this is a unique year and many people will not be able to race, or indeed will not want to race, Sierre-Zinal is offering an interesting option that they are calling their "free-form race." Between August 17th and September 18th, participating racers will be able to run the course whatever day they want. There will be an official starting area where runners are required to start, with their bib and timing chip. They can start anytime between 5am and 8am. An aid station will be set up at the midpoint of the course, and runners will receive an official time when they reach the timing clock in the traditional Zinal finish area. There will be no busy start line or crowds of spectators, for those worried about the transmission of the virus. Is this the future of trail racing? We hope not, but kudos to Sierre-Zinal for being innovative during this trying time.
Cha Cha Cha Ultra
Le Châble, Switzerland
2020 turns out to be a challenging year to host your first race, but Cha Cha Cha Ultra race co-directors Emma Bodkin and Lottie Pridham are undeterred. Their website proudly states that "We want to celebrate freedom of movement post-lockdown via the humble trail" and, "We invite all runners from all running communities to get involved and join the metaphorical dance, through the heart of the Swiss Alps."
64km of classic trails in the heart of the Alps sounds like the perfect way to shake off any lingering post- lockdown blues! Registration is open and entries are still available as we publish this blog post. Our fingers are crossed that on September 19th there will be many happy runners Cha Cha Cha-ing their way through the hills.
DDM Trail
Champery, Switzerland
Similarly to the Cha Cha Cha Ultra, the Trail Dents du Midi (DDM Trail) is set to take place, completely as planned, with no major alterations to proceedings. What's more, there are still some places left! If you don't have a race planned for this summer and you're in the Alps, the DDM trail comes highly recommended by us here at Run the Alps. It's the original Alps trail race, pre-dating even Sierre-Zinal and Chamonix's Cross du Mont-Blanc.
Check out this Run the Alps story to find out why we love this historic race so much.
Matterhorn Ultraks
Zermatt, Switzerland
Matterhorn Ultraks is looking set to take place on August 22nd with a few changes. The Ultraks organization has shifted the schedule to adhere to new Swiss Covid regulations, and the event will now take place over four days, starting with bib pickup on Thursday at 4:00 pm. All five of their events will still take place, and all but the vertical races will feature a wave start.
The Ultraks organization has been keen to get people back on the trails and out racing again. On July 5th, they offered a "COVID-Compatible race to relearn how to pin a bib to the chest." Based in the mountain town of Villars-sur-Ollon, Switzerland, it was just a short 7.9km course, but it brought out a strong field including Maude Mathys, last year's winner at Sierre-Zinal.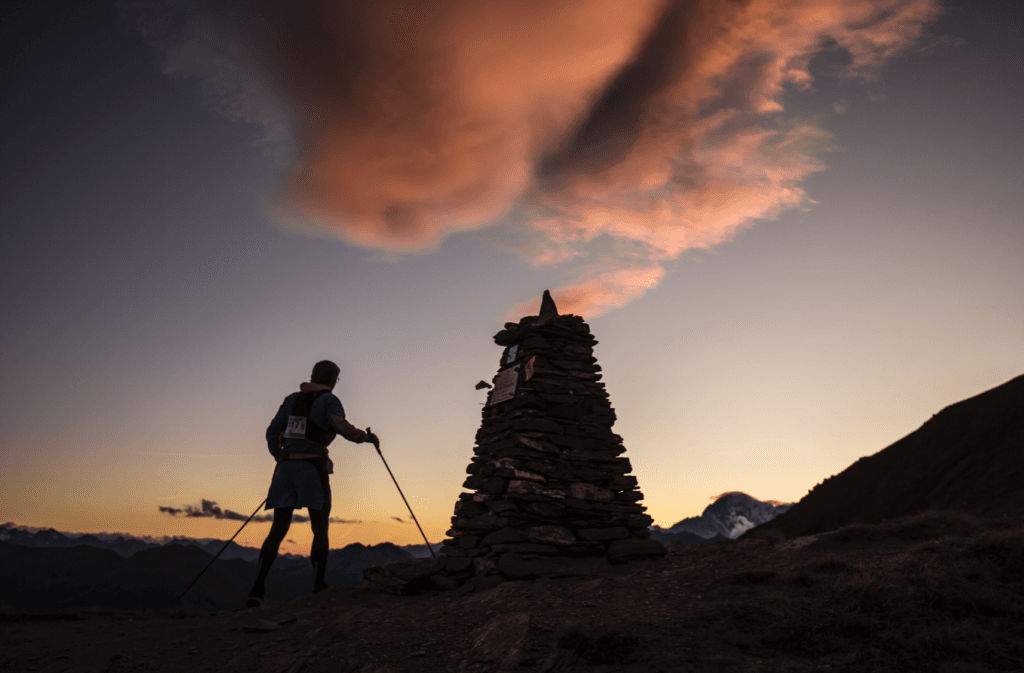 With the exception of the larger races that cross international borders like the Ultra-Trail du Mont-Blanc®, Ultra Tour du Monta Rosa in Switzerland, and Italy's Tor des Geants, we wouldn't be surprised if more trail races make plans to offer a modified event. (And even in these cases, organizations are offering some kind of race experience. UTMR, for example, has recently announced a 23 km race, called the Grächen Berglauf, which will comply with new Swiss Covid protective guidelines, and will have a limited number of participants. The race will take place on September 5th.)
Switzerland has been the first country to welcome trail runners back to the start lines, and just recently the long-running Swissalpine series of races took place in Davos, Switzerland.  The race series postponed the start date, and had a successful event the weekend of July 25th. There were two start times for each race, and social distancing measures were implemented at the start line. In advance of the race, Swissalpine officials announced that masks would be mandatory at the start and finish of the races– including for participants, volunteers and supporters.
France and Italy seem to be following Switzerland's lead, and those of us who enjoy trail racing will be able to scratch our competitive itches.
Here's a list of races that we understand are taking place as normal, and still have entries:
•Trail du Besso
•Swiss Trail Tour
•Swiss Peaks Trail
•Christian Rey-Bellet Memorial Race
•Ovronnaz – Rambert
•Trail du Saugeais
•Grimpette des Bedjuis
•Mattmark Half-marathon
•Prealpes Trail du Mouret
Whether you are taking part in one of the few trail races happening this season, or simply out enjoying some quiet single track in the Alps, please take sensible Covid-19 precautions– wear a mask when social distancing isn't possible, keep your hands clean, and stay healthy.
If you've taken part in a trail race in the Alps this summer, we'd enjoy hearing your experience. Please share it in the comments below– and thanks.
We'll see you on the other side of this challenging period. Happy trail running!
A note about the Run the Alps Race Finder: We have opted to keep the Run the Alps Race Finder Page unchanged, anticipating a return to something akin to normalcy for the 2021 season.