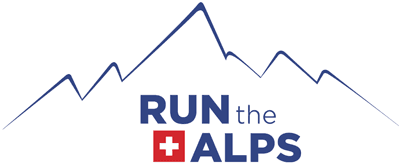 Trail Dogs of Run the Alps
Trail Dogs of Run the Alps
Because we can all use a minute to make us smile today, let's look at photos of dogs. 
Specifically, dogs who trail run. (Now you're smiling even more, right?)
These aren't just any trail running dogs, though. These are dogs that trail run through the Alps, and are the four-legged companions of Run the Alps staff, guides, and friends. 
And we love dogs so much, we even have an entire trip built around them in summer 2024:
We hope you enjoy meeting some of our favorite four-legged friends. (And if you are headed to the Alps, toss a few treats in your trail running vest, in case you cross paths!)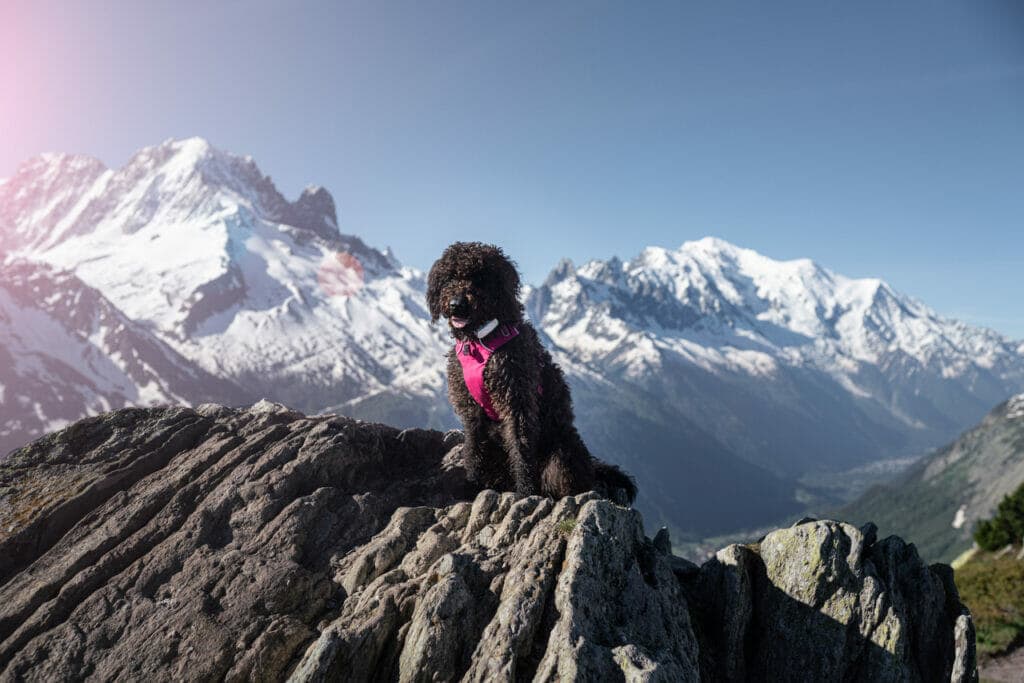 Izzy
(Full name: Isabella Randolph Mayer des Aiguilles Rouges)
Breed: Labradoodle
Hometown: Montroc, France
Human Companion: Doug Mayer
Izzy Mayer is the Director of Hospitality and the Ambassador of Joy for Run the Alps. She loves to run so much that sometimes in the middle of a run, she will get a severe case of the "zoomies" and run crazily in circles. In her downtime, she likes to jump up on the sofa and put her head on your legs, falling sound asleep… which made her a dream pandemic dog and also likely ranks her high on the list for the title "World's Most Endearing Dog." She is scared but curious about: cows, ibex, chamois, and weird-shaped rocks alongside the trail. 
You can read her full bio here. Fun fact: she is a film star.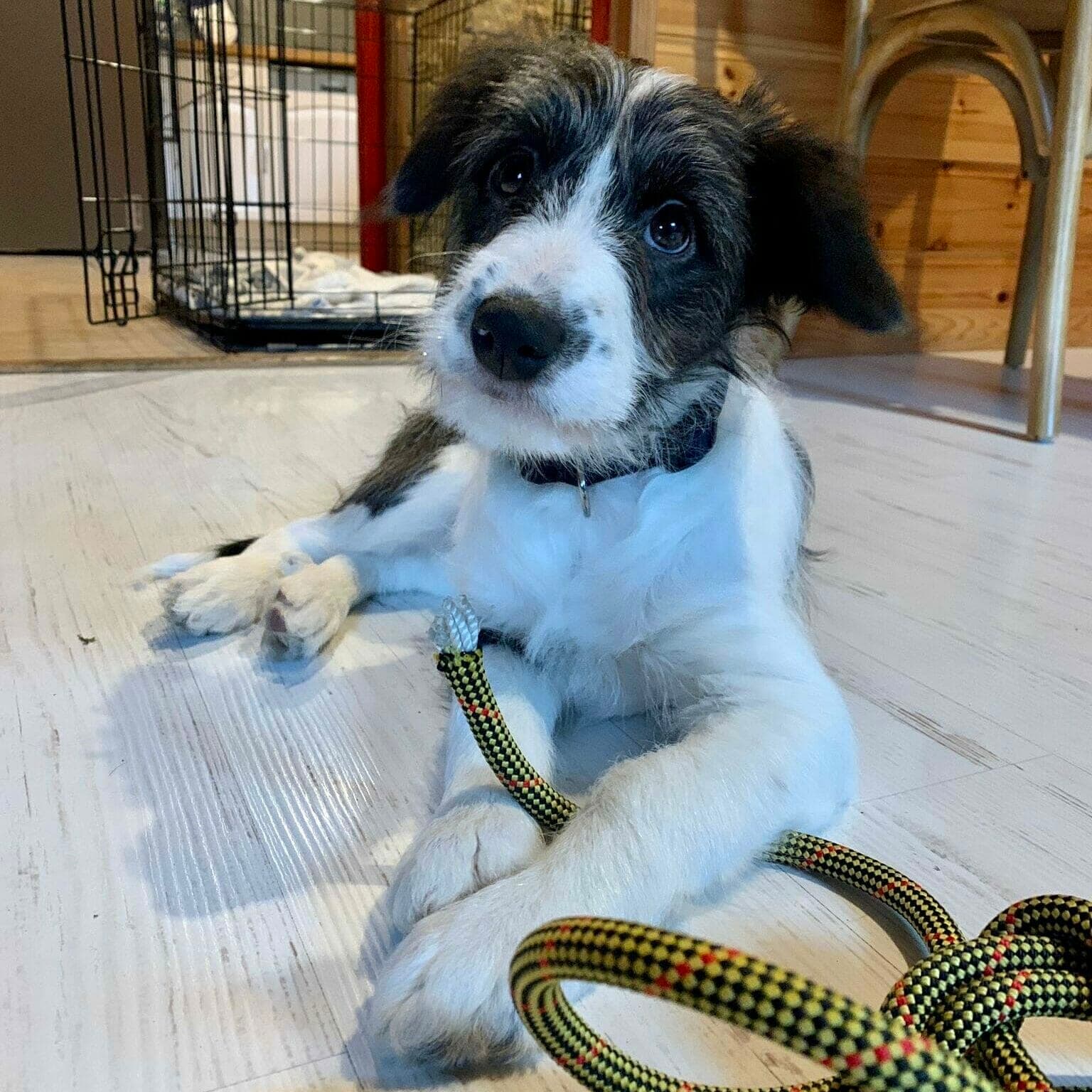 Bari 
Breed: Spanish mixed-breed stray 
Hometown: Servoz, France
Human Companions: Emily and Jack Geldard
Now just a few months old, Bari is showing great promise for trail running, thanks to her speed and agility. She prefers being in the house to adventuring outside, but she's still adapting after living in a barn for the first three months of her life, so it's the early days of her trail training!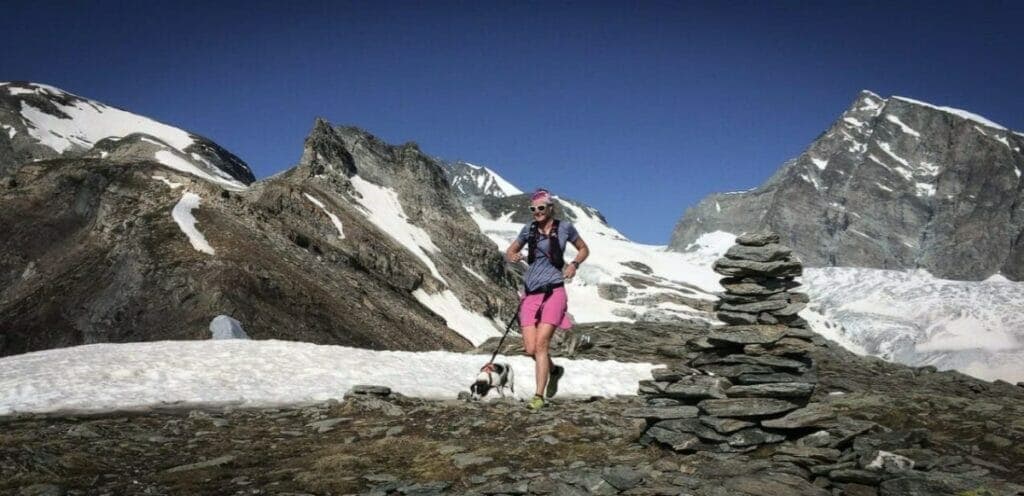 Max
Breed: Mini Pointer (a mix of pointer and something else)
Hometown: Stalden, Switzerland close to Zermatt 
Human Companion: Siebrig Scheeres
Max is originally from Cyprus. Siebrig adopted him when he was three years old. Although he came from a warm island, he loves mountains and snow and has turned into a real mountain dog. He's even climbed two 4000-meter Alpine peaks, the Allalin and Breithorn. He joins Siebrig for running, skiing, cross country, and sometimes easy alpine climbing.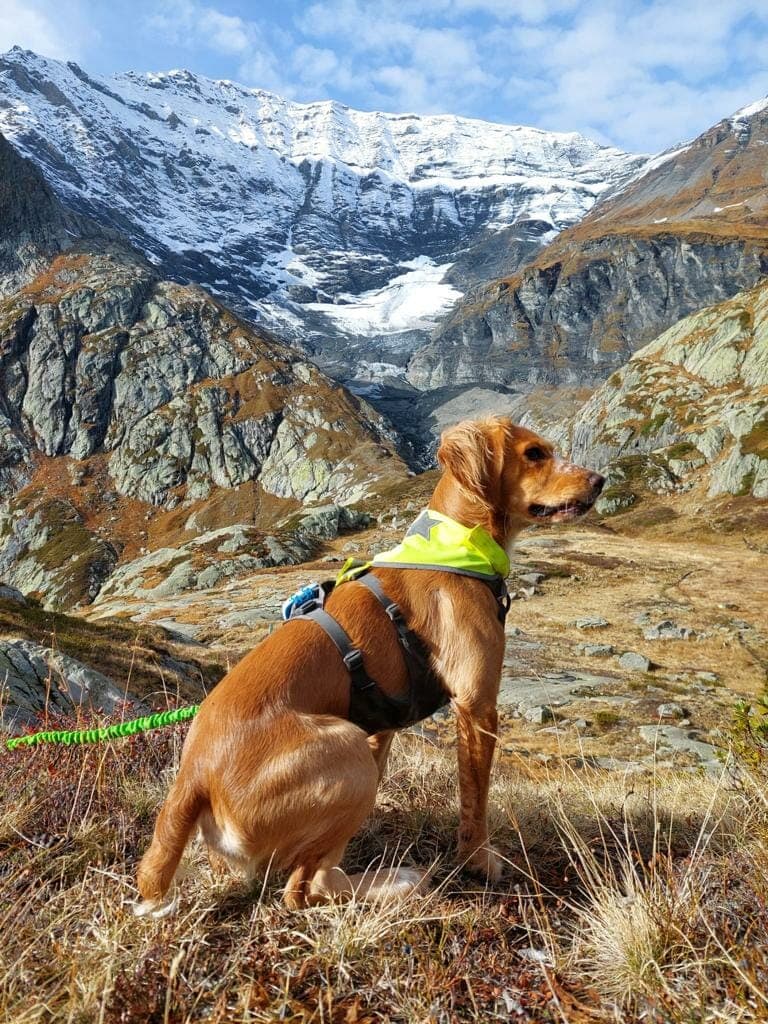 Piglet
(Fancy name Brynarws Golden Boy)
Breed: Working Cocker Spaniel
Hometown: Gervais Les Bains, France
Human Companions: Georgie and Dan Fitzgerald
Piglet's still pretty young so he hasn't been trail running for very long. He loves being outside, going FAST, and his squeaky penguin toy called Dave. He doesn't care to run outside in the winter much, because snow balls up between his toes. Fun fact: Piglet hates baths.
He can often be seen standing on the balcony watching the world go by with a judgmental expression. Passers-by sometimes stop to wave or take his picture.
Piglet is currently helping Georgie rediscover her love of trail running, which she lost during the pandemic. One of his life highlights was making a guest appearance in the film Izzy: Ambassador of Joy.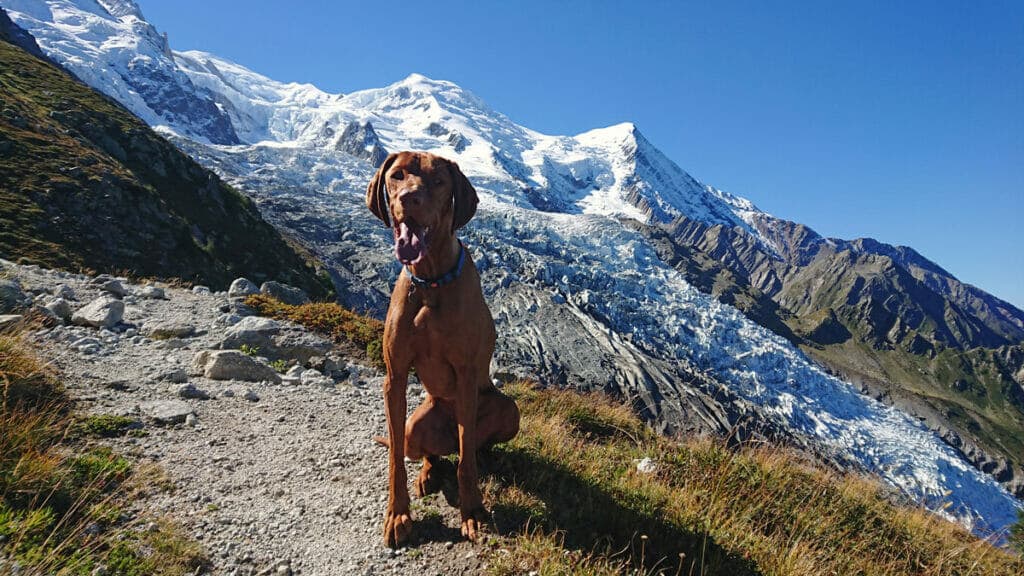 Obi 
Breed: Vizsla (also known as a velcro dog because they stick to you like glue)
Hometown: Chamonix, France
Human Companion: Suze Walker 
Suze thinks Obi is perhaps the best athlete in Chamonix. It's never a problem for him to keep up trail running, or even while her human friends are on bikes or skis! 
Obi has sprinted down glaciers and charged headfirst down steep, snowy couloirs without batting an eye. His biggest fears? Ladybirds and cardboard boxes.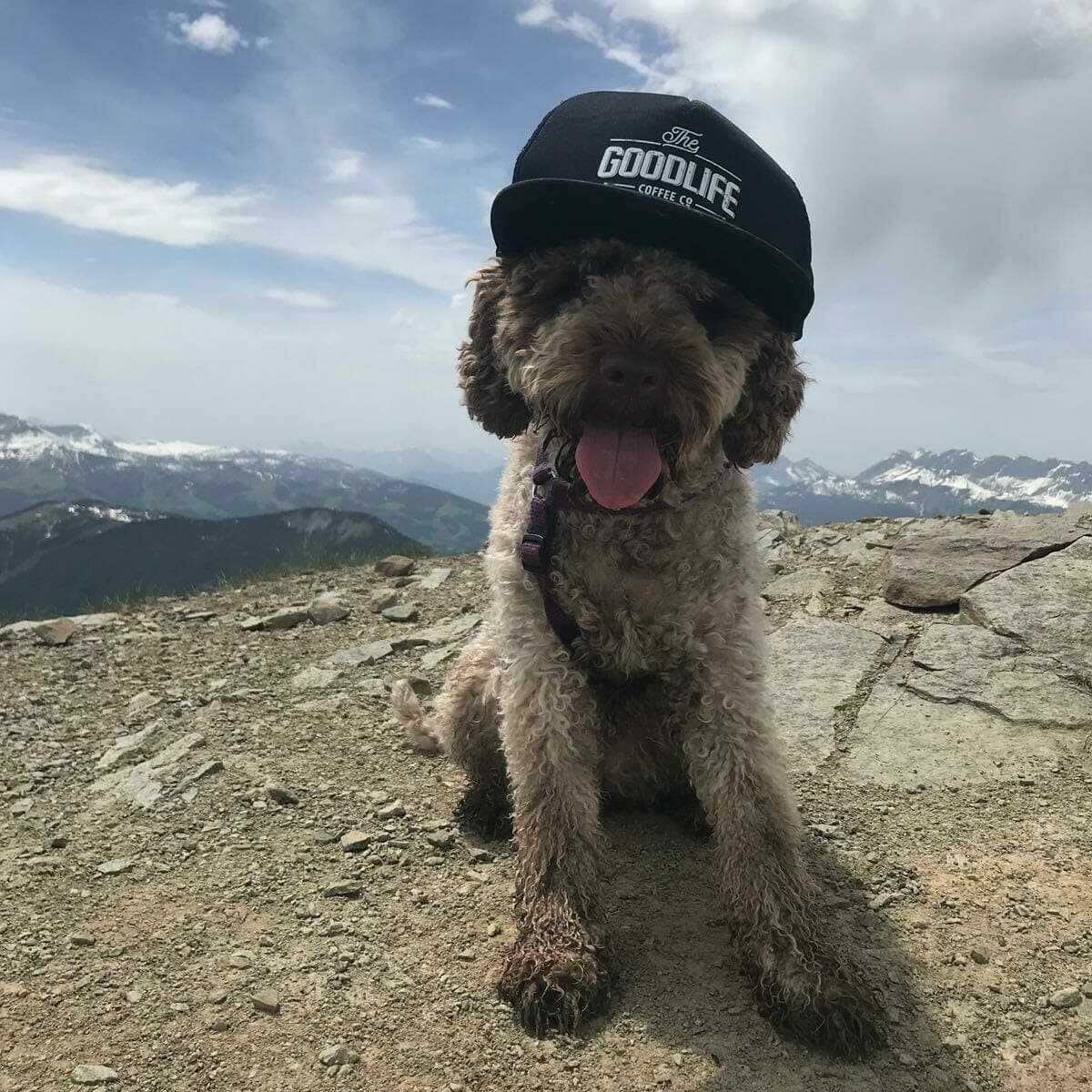 Orsa 
Breed: Lagotto
Hometown: Geneva, Switzerland and Chamonix, France
Human Companion: Piedra 
Orsa often thinks she's a human. She likes to sit on chairs at the bar, she wants your full attention when she's on the sofa and she always tries to ride shotgun on car trips. 
Orsa becomes most dog-like when she is out on the trails, digging for (sadly, non-existent)  truffles in the mud and chasing her BFF Keith around the woods. 
Fun fact: She's run the Tour du Mont-Blanc in four days. 
Special Mention:
Welly Ritter Ambrose
Breed:  Wirehaired Dachshund
Hometown: Ogden, Utah, USA
Human Companions: Mike Ambrose and Steph Lefferts
Welly is eight months old now and while he probably won't make it to the Alps, his breed is actually fantastic in the mountains and will surely explore the trails in the US. He loves to smell everything, is an excellent tracker, wants to play in the snow constantly, and is a joy to watch as he discovers the world around him. 
Welly is incredibly fast, quite stubborn, and a huge cuddler. 
Your Trail Dogs
Because we can't get enough, we'd love to see your favorite four-legged running friend. Post your trail running dog pics and tag us @runthealps on Instagram and Facebook.