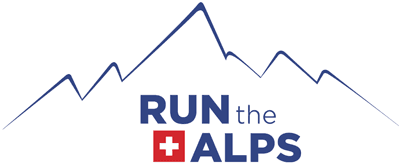 Argentrail: A Little Big Race in the Chamonix Valley
Argentrail: A Little Big Race in the Chamonix Valley
This article is part of the Run the Alps Back to Our Roots series, in which we highlight some of the many lesser-known, village-based trail races around the Alps– the ones that don't get the lavish international media spotlight. Run the Alps staff, guides, ambassadors, and friends all enjoy taking part in these authentic, local events, and we wanted to shine a bit of light on how special they can be! Enjoy.
---
For the past two summers I've made the far end of the Chamonix valley my semi-permanent home. I spend my days exploring the trails, rivers, peaks and glaciers that make up my backyard enough to gain a deep appreciation for the breadth of seemingly endless running and hiking routes. The steep mountain ranges and groomed tracks make for perfect trail running, creating what are perhaps some of the most well-known trail races in the world– races that attract thousands of runners each year. While big races like UTMB Mont-Blanc® take center stage, there are countless smaller races that are not so famous, known only to the local trail runners. Eager to follow the lesser-known path, I sought out this local scene this past summer in Chamonix.
I first learned about Argentrail, a 28km trail race through the heart of Argentière–a small village just 10 kilometers up the valley from the center of Chamonix– from a large poster that was tacked to the side of a bridge in the center of town. Not once did I see it advertised on Instagram or Facebook, or even outside the village of Argentière. The locals, however, reminded me repeatedly that it was coming up. 
I was looking for a race to help prepare me for CCC, the 101km "little sister" of UTMB. I wanted something challenging, fast, fun and – to counteract the fanfare and chaos of UTMB – low-key and laid-back. Don't get me wrong, I enjoy big races. I like the buzzing energy of thousands of runners packed onto the start line, the journalists and interviews and chaos, the crowds waiting with pent-up excitement, and the cheering during the race. But there is often nothing better than sneaking off and quietly running a local race. I've come to appreciate the simplicity of community events: a startline drawn by hand in the dirt, a crowd that consists of runners' parents, a dog, and a neighbor or two.  
Argentrail lies somewhere between these two extremes. It is neither truly low-key, nor a flashy, Euro mountain event. The experience taught me to never question French enthusiasm for mountain races. While small in size, these races have everything you would find at a bigger event: a giant blow-up start line, a well-marked route with stocked aid stations, photographers and crowds cheering along the route, and wrapped up with an award ceremony and prizes. 
In true Alpine style, Argentrail is a real mix: runnable, grassy hills coupled with rocky, technical terrain, and fast, agile downhills. The first half is marked by a long slope that weaves from Argentière through the hamlet of Lavancher. Upon reaching Plan Joran, the top of the first climb, the route begins its descent back into Argentière,  where it criss-crosses town before heading back uphill on a rocky and steep ascent to the high pastures known locally as Peclerey. Once reaching Peclerey, the route begins its final descent, weaving back and forth over what seems to be never-ending switchbacks – a fast and runnable descent finishing once again in the center of town at the giant blow-up arch.
Training Tips 
As an American navigating the European racing scene, I've made several mistakes. Here are my training tips and lessons learned along the way. 
Train your downhills.
Honing your downhill running is key if you are doing any sort of trail running around Chamonix or the Alps generally. Argentrail has two long downhills that switchback down the south side of the steep, V-shaped Chamonix valley. Quick turnover and nimble directional changes are essential to running quickly and smoothly down these slopes. 
Train your uphills.
Oftentimes the most challenging part of training for European mountains is finding uphills that match in length and incline to what you will be racing: usually, this means long, steep, and steady. Argentrail, like most trail races in the Alps, has numerous substantial mountain climbs. Bring your mountain legs.
Don't skip your hilly training runs. 
Once you've mastered fast downhill running and strong uphill running or power hiking, combine the two. Practicing these directional changes will be essential to feeling strong throughout the race. Race routes in the Alps often don't have much in the way of flat sections, and as a result you will find yourself almost always going either up or down. 
End race day with a dip in an icy glacier river.
My insider's tip is to finish your race with a bath in the icy waters of the Arve river that flows through the Chamonix valley. The river bisects Argentière, but just 15 minutes walk up the path from the village, you can find a crystal-clear, cold river bath. It's glacier-fed, directly from the Le Tour glacier above the valley, so you won't be able to last long. Nonetheless, the post-race dip will feel great on burning legs.
Read More from the Run the Alps Back to Our Roots Race Series
Run the Alps Goes Back to Our Roots
Trail du Vélan: The Friendliest Race in the Alps
Swiss Alps 100 Trail Race: A Proper Ultra Experience