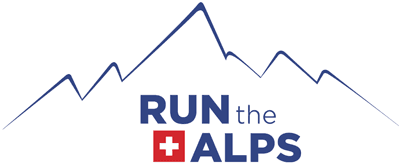 Around Mont Blanc with David Laney
Around Mont Blanc with David Laney
Editor's note: It's UTMB season in Chamonix, and trail runners from around the world are converging on the town. One of them is Ashland, Oregon-based David Laney, a friend of several of us here at Run the Alps. In this post, David shares his thoughts about trail running in and around the Mont Blanc region. David is Ultrarunner magazine's 2015 Ultrarunner of the year, and has finished third place (2015) and fourth place (2016) in the Ultra-Trail du Mont Blanc. Those are impressive results. But what we like even more is David's low-key style, his sense of humor, and selflessness. In other words, his Laney-ness. 
***
Chamonix, Courmayeur, and the towns surrounding the Mont Blanc massif are full of inspiration, excitement, and if you look for it, even a little solitude. The focus of my visits to France and Italy have always been running-related. Much of my time is spent on the Tour du Mont-Blanc, that beautiful ribbon of dirt that circumnavigates Mont Blanc. When I shift my focus a bit to other trails, other villages, and other activities, I find quiet, hidden gems.
If a trail running trip brings you to this remarkable region – whether with Run the Alps, solo, or with someone else – here are a few of my favorite places not to miss… along with a bonus tip for getting the most gelato for your euro!
1. Keep your shoes clean 

I've recently been informed that the small toilet-shaped structure next to the toilet is called a bidet… At first I thought it was a trail runner's dream; a special sink for washing muddy trail shoes!
Apparently the contraption is for tidying up your, umm, undercarriage. But, I've found it still works for keeping my shoes nice and shiny. (Run the Alps staff assures me they haven't been using this bidet for its intended purpose.)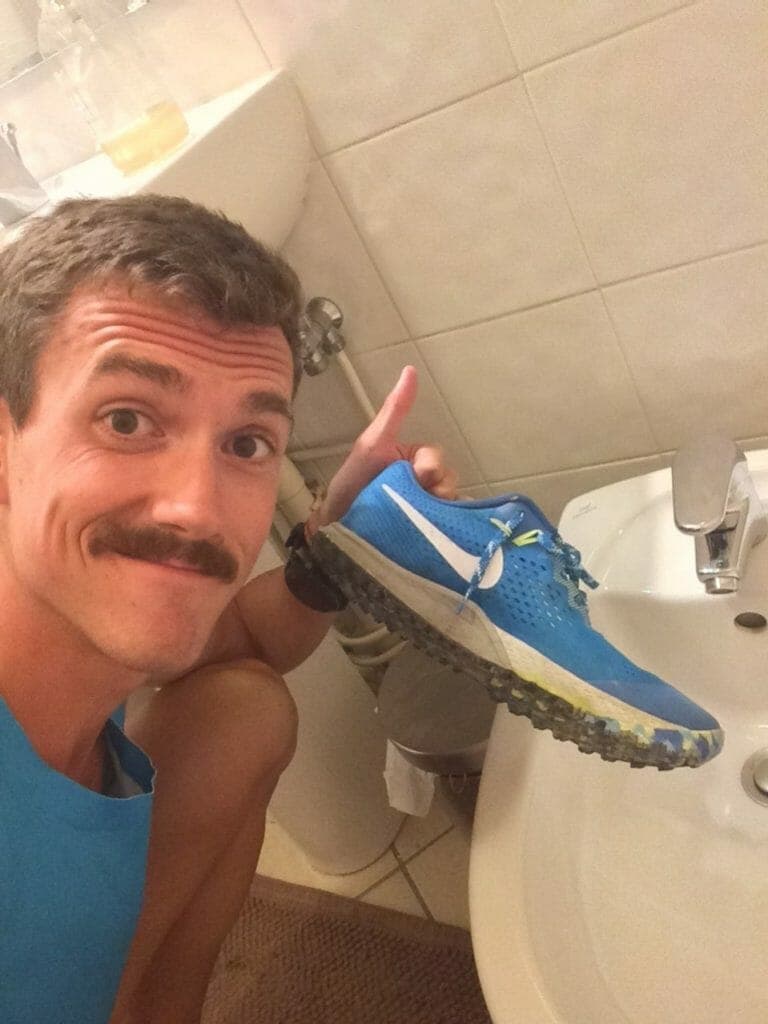 2. Glaciers
Most of us live in places where access to massive glaciers is limited if not impossible. The Mont Blanc massif has dozens of glaciers that are accessible by tram, cable car, or your own two feet. The glaciers are mesmerizing. Much like star gazing, one can easily get lost in the jagged blue seracs and endless crevasses. Here in the Chamonix valley, you can run right to them – in particular, at La Jonction or the Mer de Glace. (Email Run the Alps if you'd like details.)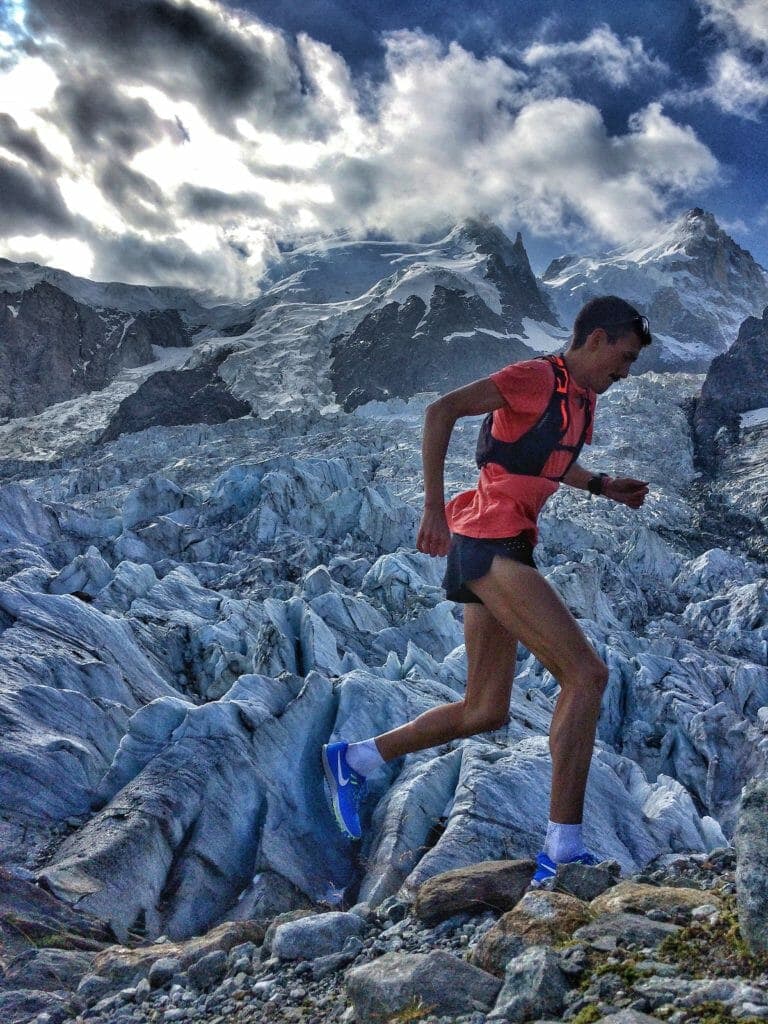 3. Unique Inspiration
Running allows time to daydream and daydreaming feels real here. There are places and things in these valleys and in these mountains that are unbelievably creative and uniquely inspiring. Every day I see something that helps me think a little differently than I did before. I daydream about linking together jagged ridgelines, about showing this place to friends and family. I dream about camping on summits and waking up shivering to a beautiful sunrise.  I daydream about coming back here one day when I'm old, sitting on a peak and dreaming of when I was young.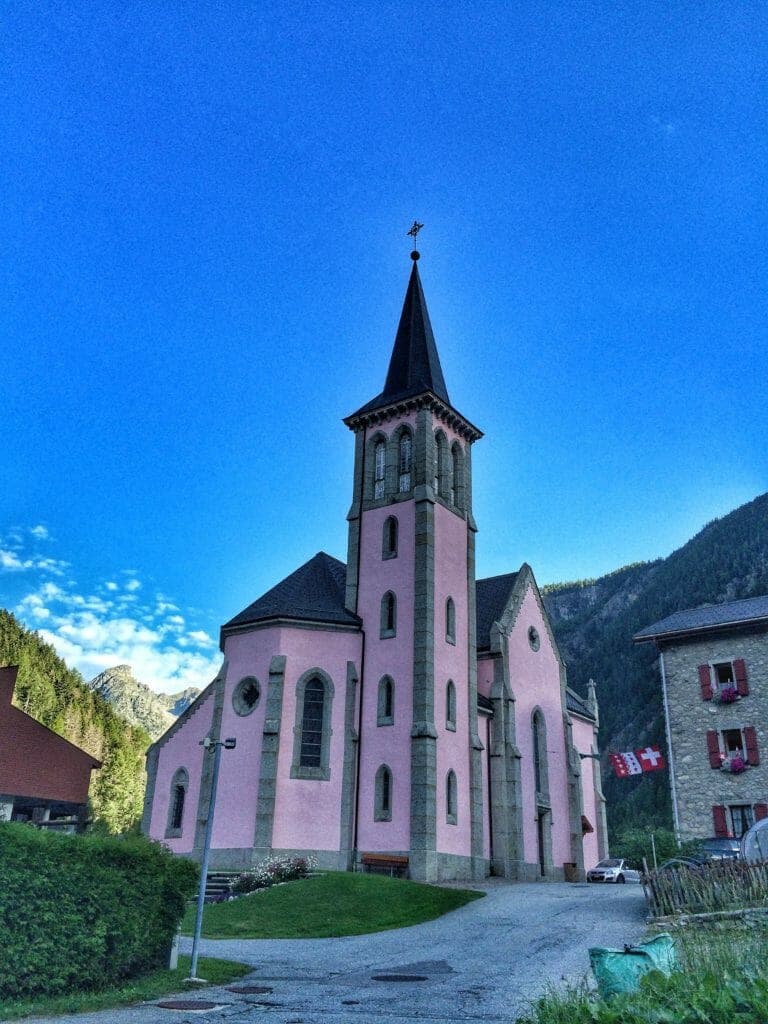 4. Alpine Bivouacs
While in Courmayeur, Italy, I joined a few friends on a run to an alpine bivouac near Grand Col Ferret. A free cabin for mountaineers, the A-frame structure has bunks for 12. These free or very inexpensive shelters are scattered around the high alpine routes in this region. Some are quite rustic, while others have kitchens, solar power and modern amenities. My next trip to the Alps will without a doubt be a running bivouac trip!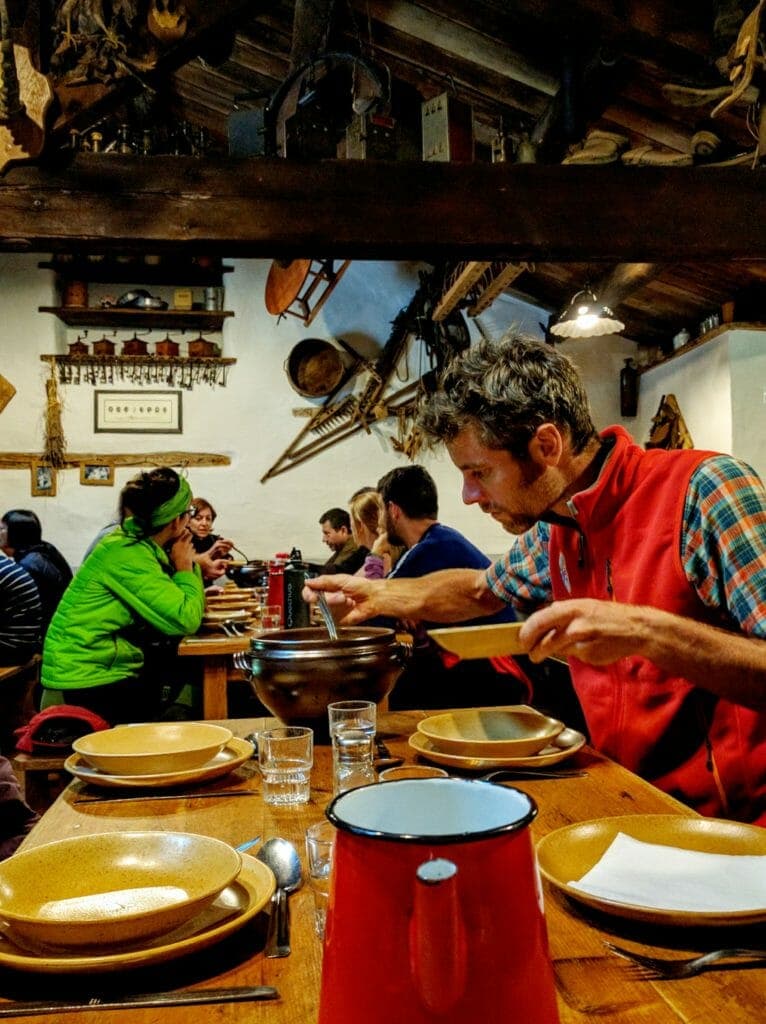 5. Eating in Style
There are five-star restaurants in Chamonix, and there are probably waiters who can play jazz flute while unicycling on a wheel of cheese. While these places are probably worth the experience, there are dozens of refuges in the mountains along the trails, serving classic french food, drinks and gelato. While the fare is a little simpler, the ambiance, company and views cannot be beaten. One of my personal favorites is the hike to the Chalet des Pyramides. The patio overlooking the glacier is well worth the climb.
And… about that bonus tip. We can't forget the gelato! So, with that in mind…
6. Get the most gelato for your Euro
I'm saving the most important point for last! Most of us learned at a young age that while eating 1-3 scoops of ice cream is great, 4-7 scoops is  better… but not always financially feasible, particularly if you're a professional trail runner. But, the clever gelato stands in Chamonix charge less per scoop the more scoops you buy. Since 10 scoops, or boules as they are called here, is by far the most economical option, round up your friends, enemies, fellow trail runners, stray dogs and get the 10 scoops to share!
Added benefit: You will turn your enemies into friends and stray dogs into pets.
I could ramble on till the cows come home about the great things in the Alps, but it's not my adventure, it's yours. Go find it.