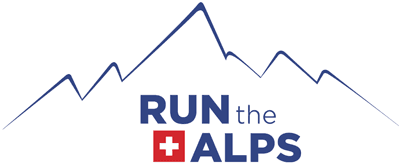 At Least One Inch
Past Run the Alps client Sarah Hansel just finished the epic Tor des Geants. Her short story is one of the best we've seen about this year's Tor, and we're delighted to share it here. 
It has taken me a few days to catch up on sleep and to wrap my head around all that happened last week. I still don't have it all sorted out in my mind, but I know for certain that the Tor des Géants lived up to all my expectations and more; I think it is perhaps my favorite adventure to date, and 200+ miles may be my new favorite distance.
The Italian Alps turned out to be far bigger and even more beautiful than I had imagined, and I realized by the second climb on the very first day that I had to throw all of my time goals out the window and approach this whole thing with a much different attitude than I had anticipated. I had a brief moment of frustration, but what began as a race for me quickly turned into something even better.
The Tor is one of those rare magical experiences with such a sense of community and camaraderie amongst the runners, the volunteers, and the spectators that I never wanted it to end. There were times when I wished for a Life Base (TDG aid station), for a warm bed, a hot meal, a hug from my dad, but not once on that trail did I ever wish for the finish line.
My legs held up well, and almost felt as if they grew stronger by the day. I will be missing a few toenails, and was held on course the fourth night due to hypothermia (by a very handsome doctor who kept insisting on taking my temperature in my armpit!), but otherwise was spared a lot of the physical struggles many of the others faced. I watched so many of them, fighting through injuries, continue on to the finish with incredible grace and fortitude. I almost felt guilty I wasn't hurting more.
But if the Tor didn't break me physically, it broke me to my very core in other ways. I got to the point where I didn't know what day it was, what mountain I was on, what mile I was running, or where I was headed next. Sleep deprivation was my biggest challenge and I most definitely spent the fifth night traveling through some sort of dreamscape, struggling to distinguish between reality and my own imagination. I fortunately had enough sense to follow a group of Italians up the last icy climb to make sure I found my way safely in the dark, but I was told afterwards that upon reaching the top, I disappeared off into the night and none of them could keep up with me to make sure I finished in one piece. The funny thing is, in my head I was moving in slow motion and very confused as to why I was suddenly all alone. I can't put into words where my brain was at that point (a slightly less corny version of Disney's Fantasia perhaps) but my legs somehow found their way.
I finished, confused and in tears, in 8th place, which is fun to say, but really means very little in the grand scheme of things. What matters are the smiles, the hugs, and the tears I shared out there in the mountains with complete strangers, most of whom didn't speak English, but all of whom I now consider family.
I ran with one woman off and on for almost 100 miles during the race and I remember at one point she asked me if I knew what "Tor des Geants" really meant. I immediately rattled off the many 4,000m "giant" peaks we'd pass along the way. No, she said, I thought that too, but I've been corrected by the locals more than once. They are talking about us, Sarah. WE are the giants.
I know it doesn't show on the measuring stick, but I'm pretty sure I grew at least an inch last week. I think we all did.
For More Information:
Running 330 km through the Alps: Natalie White's Tor des Géants