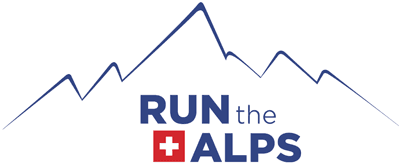 Behind the Scenes with Michel Hodara and the Ultraks Race Series
Behind the Scenes with Michel Hodara and the Ultraks Race Series
About ten years ago, I walked into the office of a new race organization based in Geneva– Ultraks. I had a nice visit with the team, hoping to partner with them. I was starting a new trail running tour company, and they were a year or two into creating a series of trail running events.
A lot has changed in the intervening years. Trail running is much bigger, and both companies are quite a lot busier! Today, Ultraks features four events, from Villars, Switzerland to the wild and beautiful Engadine region.
But much has stayed the same.
After all these years, we thought it made sense to catch up with Michel Hodara, one of the founders of Ultraks, now one of the notable race organizations in the Alps. Hodara, a longtime sports events specialist, is well known in the Alps trail running community.
Here's our conversation. Enjoy! – Doug Mayer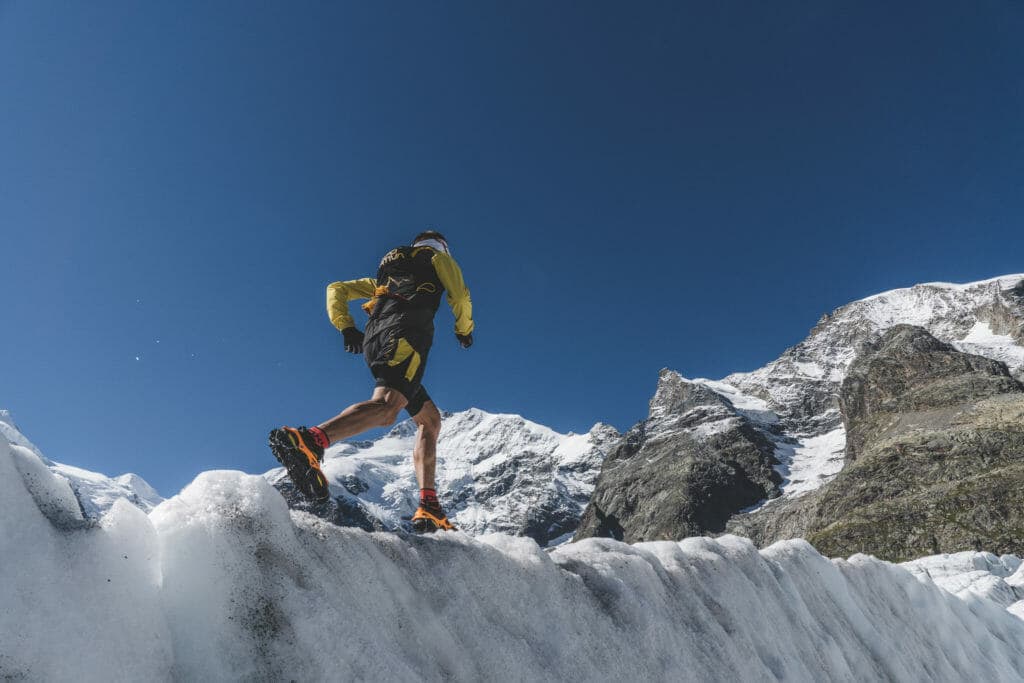 Run the Alps: At this point, most of us have heard about some or all of the Ultraks races. Can you tell us about the company itself, however— where are you based, what is the goal of Ultraks, and how do you differ from other race organizations?
Michel: The answer is not as straightforward as it appears. Indeed, each Ultraks event is organized independently under a different company.
It all started with Ultraks SA, a Geneva-based, Swiss company that founded the Matterhorn Ultraks races, our flagship event. Later, two races were organized— one in the Engadine region and another in Austria. These two events still take place every year, but are now operated by my former partner.
Subsequently, with another company and with the cooperation with the local tourism office, we created our newest Ultraks race, Villars Ultraks, in 2021.
We are sports and marketing professionals. So, we put a strong emphasis on the Ultraks name. And I believe, somehow, it all works. People associate Ultraks with multi-distance trail races, very well-marked courses and a professional organization.
Run the Alps: Can you tell us what inspired Villars, and what you see for the future there?
Michel: Villars Ultraks is a trail race that was born from a global pandemic– a paradox, of sorts. Let me explain.
In 2020, our Zermatt-based time keeping partner, MSO, decided to create a small circuit made of minimalist, simple, Covid-compatible races. What does this mean exactly? The cost was 20 Swiss francs for a bib, no aid stations, no prizes… just a simple race with an individual start.
I know Villars and like it quite a lot– I actually have a holiday apartment there. It is accessible, and offers breathtaking panoramas. So, I contacted the local tourism office. They were enthusiastic. And so, we set up Villars Ultraks in about three weeks!
We had 150 runners during that first edition in 2020.
Surfing the wave of that early success, the tourism office wanted a "real" trail event. And so, this past year, Villars Ultraks had over 900 registrations– and we would have had more, but it was also capped by government authorities due to the pandemic.
It was fun and we expect the same or better this year!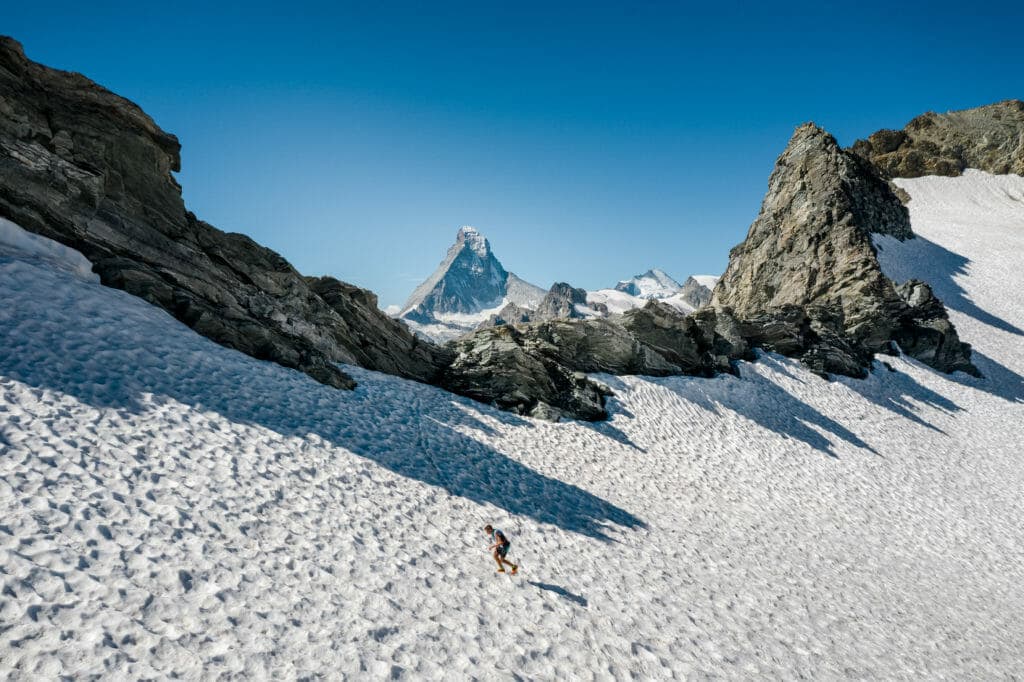 Run the Alps: You've got some other races in great areas, too— Bernina, with its glacier running, comes to mind. Can you share a bit about that race and what makes it special?
Michel: For five years, we had a trail race series in the Engadine region. But, to be honest, it was only a mild success. As courses are always the main deciding factor for a trail runner, we thought we should maybe adjust the course and offer something more radical.
So, we created a really attractive course with a glacier section! We doubled the registration immediately– and naming it "Bernina Glacier Marathon" only served to add to the mystique.
Run the Alps: Trail running is changing quickly— as someone who follows the space, what do you see for the future?
Michel: This year, we see the entry of Ironman with the UTMB brand. They will probably try to replicate what Ironman does in the triathlon space, with trail running. But, at this point, it's too early to judge.
Overall, I do think the trail racing world needs to make some changes. Here's what I think. There should be a better definition of the various types of events, and then a collaboration, so the events are more complementary than competitive between the organizers and the operators. For example, skyrunning is not ultrarunning. What WMRA, the World Mountain Running Association does, is not trail running. And so on.
In early 2020, with the Skyrunner World Series, we started some groundwork to establish cooperation between theses world operators– and then we watched as everything went down the drain with the appearance of Covid.
Run the Alps: Happy 10th Anniversary for Matterhorn! I well remember the earlier days, including racing in 2013 when a certain Kilian Jornet had just set a record on the Matterhorn and received accolades at the race. Anything special planned for the 10th?
Michel: You may know that Matterhorn Ultraks took over from the Matterhornlauf trail race, which was a Zermatt-to-Schwarzsee race that climbed uphill via a circuitous route, finishing at Schwarzsee.
So, yes, we do have something new! We wanted to pay tribute to the Matterhornlauf and so we revived the Zermatt-Schwarzsee concept– but with a twist. Our race will go at night and with a route that you can watch from the village. So with the line of bright headlamps shining, we should have a nice view of the progress of the race. The race is called VERTINIGHT.
This is very much in the tradition of creative events in Zermatt. To our original distances, we've added the RELAY, then the VERTICAL, and in 2019 the EXTREME, which has become part of the Skyrunning race series. So, we are constantly evolving– and we are happy to see Run the Alps still with us, helping Americans and the broader English speaking community to discover our events!
Read More:
Run the Alps Matterhorn Ultraks Tour
Ultraks Race Information (Run the Alps Race Finder)
Bernina Ultraks adds ice to the menu
Bernina Ultraks Run the Alps Video
Racing in the No-Fall Zone: Hillary Gerardi and Matterhorn Ultraks Extreme