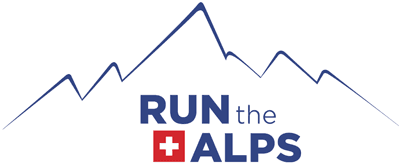 Behind the Scenes with Mimmi Kotka in Chamonix
Behind the Scenes with Mimmi Kotka in Chamonix
This September, we have a trip we're really excited about: trail running and exploring Chamonix, France with guest runner and all around fun Swedish trail runner, Mimmi Kotka. Each evening, we'll also be joined by one of Mimmi's trail running friends– like Black Diamond-sponsored athlete Hillary Gerardi, or The North Face's Meg Mackenzie, both of whom also live in the Chamonix valley.
We recently sat down to hear more from Mimmi and her four-legged sidekick, Enzo, to learn more about how she found herself living in Chamonix, and what she finds special about the region. We visited in their chalet in the quiet hamlet of Le Tour, not far from the Swiss border, at the high end of the Chamonix valley. Mimmi's partner, Toni, was away for work in Sweden. Toni is the source of nearly all of the wonderful photos of Mimmi and Enzo on the trails together.
If you'd like to know more about joining Mimmi this September in Chamonix, please see our tour page.
Here's our conversation. Enjoy!
Run the Alps: Why Chamonix? What makes it special for you?
Mimmi: From my perspective, this is the best trail running place in the world.
I haven't been everywhere, of course. But here's the thing. It's spectacular and it's ridiculously accessible, but it's still really challenging. The trails are tough, but you can have an espresso halfway through any run!
Run the Alps: It's an unusual place, isn't it?
Mimmi: It is. You don't need to be a mountaineer to access some really extreme places. You can take your gondolas and then run along a high balcony trail. It's a high alpine environment, but it's accessible. And when you are done running, you can take a bus or a train back to town. It's such a huge trail running hub, Chamonix.
Run the Alps: When did you first run here?
Mimmi: That was back in 2016. Toni and I were staying in Italy and we came here to run. We drove over here, because I was going to do CCC. (Run the Alps note: Mimmi won UTMB's 101 km race by over 25 minutes that year.)
Run the Alps: Who would you say your September trip is for?
Mimmi: It's for anyone who is curious about the Chamonix valley and wants to see a curated version of it. When you live somewhere, you get to know the valley in a different way– there are runs you discover that become favorites, and there are great little restaurants that are not the touristy ones where everyone goes.
If you come here by yourself, you tend to get stuck on the obvious trails. On our trip, you'll get to experience the real Chamonix, the one us locals know.
Run the Alps: There are some great, quieter trails here, that's for sure! What do you say to people who might be a bit intimidated by trail running with you?
Mimmi: Oh, really, you don't need to worry! I am running the Ultra-Trail du Mont-Blanc not long before the trip. And if things go well, I run hard for 100 miles and finish near the top, I will still be pretty tired. So, I promise you, I will be the slowest one in the camp. I will be hiking!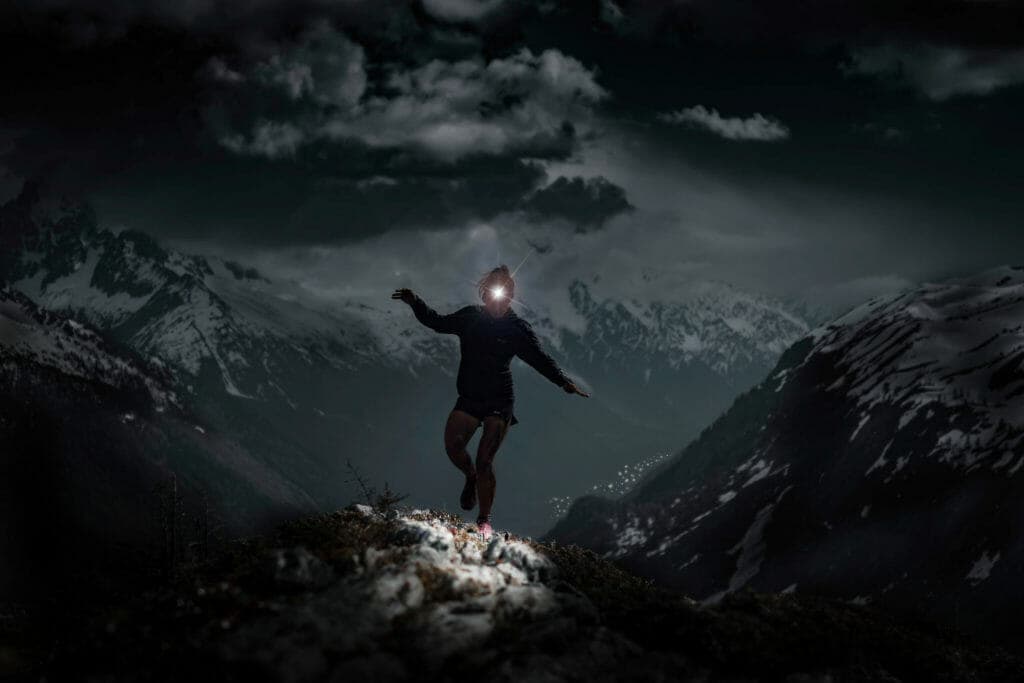 Run the Alps: Fair enough! That sounds tiring. When did you, Toni and Enzo settle down in Chamonix?
Mimmi: In May, 2017, we came and stayed in Montroc, above Chamonix, with UK runners Robbie Britton and Natalie White. I was training that summer, and at the end of the summer I ran UTMB's TDS race. (Run the Alps note: Yes, Mimmi won that one, too!)
Run the Alps: That was a pretty good race for you! It's a tough course, over 121 km.
Mimmi: I've always said that I could have turned around on the finish line and done the race backwards. I had the fastest 10 K of anyone in the race, coming into Chamonix.
Run the Alps: We remember that. You were practically flying into the finish! What was that about?!
Mimmi: I ate soooo many Snickers bars! (Mimmi starts laughing….) But seriously, you know, it was just a really good race for me.
In 2018, we came again, also staying in Montroc. We love it up there. It feels like the countryside. After that, we went back to Sweden, and then we stayed in a camper for some time. In 2020, we came again– and we were here for the lockdown!
Learn How You Can Join Mimmi in Chamonix this September
Run the Alps: It seems like Chamonix is becoming home, or maybe a sort of second home?
Mimmi: Now it's kind of half and half, between home in Sweden and the Chamonix valley.
Run the Alps: What are you looking forward to most, when you think about our September trip?
Mimmi: I'm excited about the people who are going to join us. There will be really fun, social time with some inspirational people who live here, like Hillary Gerardi, Meg Mackenzie, and Mike Ambrose. The trip is going to have a great vibe. That's really a big part of what this trip will be about– getting inspired with some great people.
All unlabeled photos courtesy of Toni Spasenoski. Enzo appears courtesy of the Molinari Canine Modeling Agency.