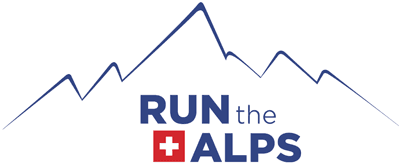 Chamonix's Vertical Kilometer: A Brief History
Chamonix's Vertical Kilometer: A Brief History
One of the more popular trail runs in Chamonix is also one of its more unusual ones –  the "Kilométre Vertical" or "KV" – "VK" in English. The 3.8 km-long route, an attraction for both local trail runners and those visiting from afar, has also been a race as part of the Mont Blanc Marathon weekend of races since 2011.
Yet, a decade ago, Chamonix's Vertical Kilometer didn't even exist. In fact, its creation was accidental. Here's how it happened.
In France, ski lifts have recently been required to have evacuation paths – usually steep, rough trails- that shadow the lift line. These paths typically aren't very hiker- or trail runner-friendly. In most ski area towns, even the toughest trail runners and trampers choose less precipitous routes.
But this is Chamonix, where nearly anything goes if it's steep, technical, and adventurous.  It should come as no surprise, therefore, that not long after the launch of a new lift in 2009, trail runners turned what was intended as an emergency path into a well-worn trail from Chamonix up 1,000 meters to Planpraz. The rough route was created in 2009 to enable work on the Planpraz gondola replacement and remained in place as an evacuation route.
Run the Alps Guide Emily Geldard was one local resident who noticed the new pathway appearing when the cable car was replaced. "You couldn't help but want to follow the new set of steep switchbacks, seemingly rising up forever – they pull you in," said Geldard. In those days, though, Geldard notes that the route wasn't open to the top of the lift line. "On reaching the Petit Balcon Sud after 200m of ascent, netting blocked the path and a sign stated access was banned due to rockfall. This first section was a fun little addition to the Chamonix valley routes, but then trail runners and hikers started pushing through the barrier to complete the full 1000 meters up to Planpraz."
Fred Comte, President of Chamonix's Club des Sports, remembers how it became impossible to stop runners. "Once the path was put in place, people started using it – those of us from the valley being the first.  And, of course, the more people used it, the more defined and wider the trail got. So, we decided to officially open it.  We went out with our maintenance team to improve the trail. We cut branches and brush, and defined the edges. In the end, it became a well-established route… even if at first it was only a foot wide, and not an easy route to follow for much of the way."
Since those early days, the VK has become one of the routine offerings as part of Chamonix's Mont Blanc Marathon race weekend in late June.   It takes place on the Friday afternoon of the race weekend. Racers are assigned a starting position based on their estimated finish time, with the speediest runners going last. The race is nothing if not dramatic. The start is staggered, with a runner leaving every 20 seconds, since passing is difficult on the VK route. Participants start in the old part of Chamonix, at Place du Triangle de l'Amitié, next to the St-Michel church. Initially, the feel is similar to an alpine ski race, with each runner taking a starting position under a tent, with a start clock ticking off the seconds. Starting lights change from red, to orange, to green – and the runner is off, flying through a starting chute lined with cheering spectators, beginning their heart-pumping climb to shouts of   "Allez, Allez!" and "Bon Courage!"
The Chamonix climb happens, fortuitously, to meet the criteria for a true Vertical Kilometer – a designation that's actually been trademarked by the International Skyrunning Federation. For a route to be recognized as a proper VK, it needs to rise 1000 meters, plus or minus 5%, within a distance of 5km or less.   At 3.8km, the Chamonix VK fits the bill. In comparison to other VK courses, the Chamonix route is actually pretty runnable – though the term runnable should be taken with a grain of salt, since most trail runners choose simply to quickly hike the VK over the steepest sections.
The Chamonix KV record is held by Frenchman François Gonon, an orienteering World Champion, who also came in 4th in the 2014 Sierre-Zinal race. His record time of 34:07 from 2015 for Chamonix's VK still stands – he took 11 seconds off the previous record from the year before, which was held by a certain Catalan trail runner named Kilian Jornet.
One of the faster times on the VK is held by Run the Alps friend and ambassador Hillary Gerardi. Gerardi, an international Skyrunning champion, was the women's winner of Chamonix's 2018 VK race. She covered the course in 42:54. Even moving at that pace, Gerardi says, "it's a mistake to think that most VKs are running races.   Particularly for shorter VKs, the technique for getting to the top is much more of a power hike than a run."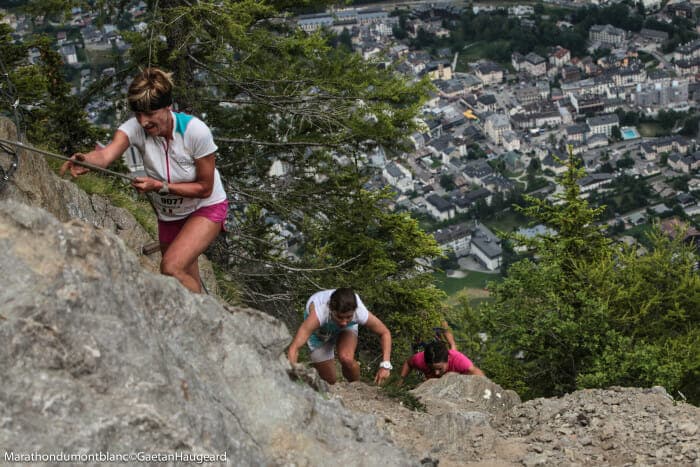 For a runner like Gerardi, who is used to races that last 4 or 5 hours or more, the VK distance is a sprint.  "It's different measuring your effort in terms of tens of minutes instead of hours," she explained. " But the suffering, while super intense, is over pretty quickly.   You're going at 110% for the whole race, trying to measure your effort just right so that you give everything you've got. As soon as you've made it over the finish line, you're on empty."
Because of the staggered individual start, racers don't know where they rank until they see the overall standings. As Gerardi explains it, "During the race, you can't really judge your effort based on other people's performances.   You are racing yourself, and yourself alone."
On any given day during trail running season in Chamonix, it's not unusual to meet a dozen trail runners battling their way up the steep route. And if recent trends are any indication, the VK will remain popular for a long time. It's a quick, efficient way to burn calories and earn a sense of satisfaction at the top. And there's a final bonus, too – the route is visible from countless locations around town. So when you're enjoying your post-run gelato in Chamonix, you can casually look up and point out to friends, family, or your partner, "See those switchbacks? That's what I just ticked off!"
In our next blog article, we'll share tips for running the route from Chamonix CMBM trail running club coach Manu Ranchin, and we'll take a look at a 2018 accident on the route, evaluating what went wrong, and providing safety tips to assure a safe run on one of the region's most popular vertical kilometers.
For More Information:
Tips for Running Chamonix's Vertical Kilometer