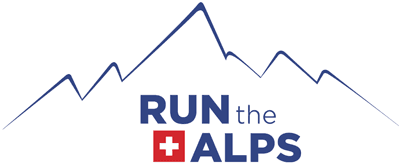 Chamonix's Mont Blanc Marathon Weekend
Chamonix's Mont Blanc Marathon Weekend
"Il est temps pour la fête! – It is time for the festival!" bellowed Olivier, one of the volunteer coordinators for Chamonix's Marathon Du Mont Blanc. It was 10am on a Sunday morning, and we were stationed at the top of the Planpraz lift, on a high balcony just below the Aiguilles Rouges range, the northern peaks that define one side of the deep valley that is Chamonix, France.
Olivier's timing was perfect. In about an hour, the top runners would cross the finish line just a few hundred yards away.  Our cluster of volunteers – about 25 out of more than 500 working at various posts throughout the long weekend – had just finished organizing mounds of brightly colored orange bags holding thousands of marathoners' post-race gear.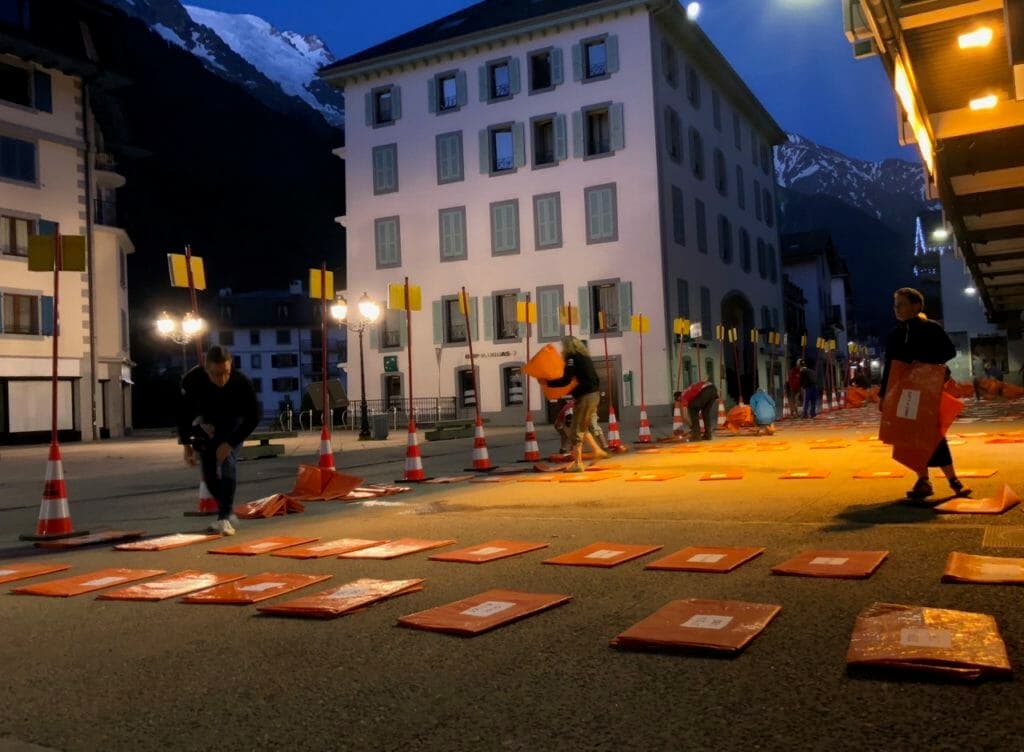 The Mont Blanc Marathon weekend is the first of two international trail-racing events held in the alpine sport mecca of Chamonix (the second is the legendary 103 mile Ultra-Trail du Mont Blanc, which takes place during the last week of August and features a longer-distance collection of races, all the way up to the 300km long PTL). This weekend offers no fewer than eight different race distances, ranging from a mere 3.8km long "Vertical Kilometer" course that climbs steeply for 1,000 meters, to a 90km voyage that takes many runners more than 20 hours to complete and roams over the border into neighboring Switzerland. Each event is remarkably beautiful and challenging in its own way. There's even a night race, the 'Duo étoilé', that takes place in pairs, along Chamonix's popular "Balcon Nord," or North Balcony. Then on Sunday, with nearly 9,000 feet of climbing, 5,500 feet of quad-thrashing descent, and a competitive line-up featuring the world's top trail-runners, the marathon is the weekend's final and premier event.
On Olivier's cue, each volunteer dug into his or her backpack and presented a contribution. Soon, a wooden table was lined with crusty baguettes, chunks of brie and gruyère, cured meats, a pot of spicy mustard, packets of chocolate-dipped biscuits, almond croissants, liters of fizzy Coca-Cola, as well as five or six bottles of deep red wine.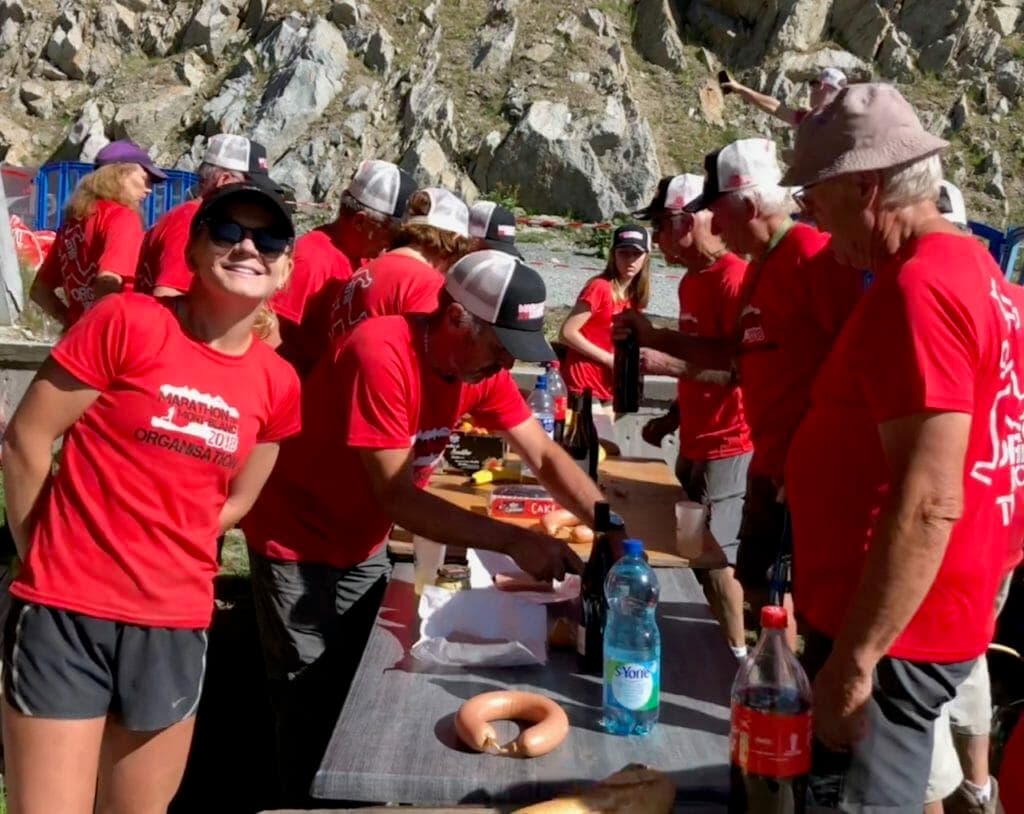 "Welcome to France," I thought. Accustomed to the American running events, I thought I was dreaming. I tried to make sense of the information I was gathering. The marathon finishes on the top of a mountain? It's 85 degrees, but there are snow-capped peaks in the background that look close enough to touch? There are swarms of spectators around us who paid for a ride up the gondola just to watch Kilian Jornet – Europe's legendary trail-racer – win yet another competition? There's a 10am feast… that includes a seemingly endless supply of wine?
Though the French style of putting on a race felt alien, their customs actually make quite a lot of sense.  In fact, our little mid-morning caisse croute or "breaking of the crust" illustrates the energy of the European trail-running scene in several ways. We acknowledged our own work as volunteers, since we were required to meet bright and early, at 5 am on race morning. We also toasted the hard work of the racers, some of whom have trained for years to tackle the challenging course. And we celebrated in a classic French way – by taking a moment to share food and drink. The communal feast featured treats from different countries and cultures just as the marathon itself is an international event – the top 30 marathon finishers represented eleven different nations. Most of all, the celebratory nature of the feast at this high mountain location honored the true spirit of trail-running in the Alps: We relished a few moments to stop work and take in the other-worldly beauty of the mountains, while enjoying a few simple pleasures.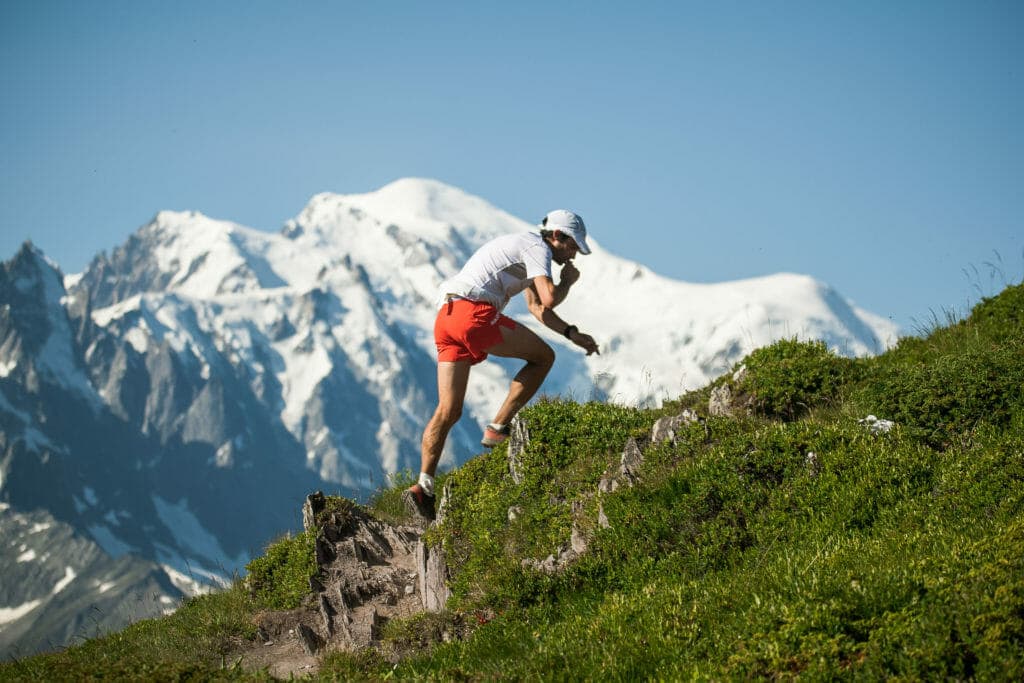 From the early-morning volunteering to the inspiring sight of the world's top trail-runners embracing at the finish line, experiencing the Mont Blanc Marathon weekend reaffirmed the magic of Chamonix that I felt when I arrived. It's a magic that is palpable throughout the Alps. I look forward to exploring it more in other corners of this trail running paradise.
Whether you completed the course yourself, cheered "Allez-Allez!" to racers as they flew down the final 300 meter stretch, or simply soaked up the race energy as you lounged in the grassy meadow a few meters from the finish line, I hope you were lucky enough to capture a little of the Mont Blanc Marathon weekend that is European mountain running at its finest.