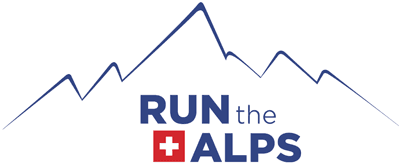 CMBM: The Club at the Heart of Trail Running in Chamonix
CMBM: The Club at the Heart of Trail Running in Chamonix
Thanks to Chloë Lanthier for her help with this interview, and to Maia Rauschenberg for the transcription.
Over the last decade, Chamonix has become one of the world's top locations for trail running. It makes sense. Long the world's center for alpinism, thanks to its location at the base of Mont Blanc and the Aiguilles Rouges, the Chamonix valley is also home to hundreds of miles of beautiful single track trails, and, for the last 14 years, the Ultra Trail du Mont Blanc—arguably the world's most famous trail race. The valley even has a town-sponsored website devoted to trail running that features route recommendations, trail conditions, and supporting information.
One of the driving forces behind Chamonix's leading position in trail running is Le Club du CMBM, the local trail running club named for its iconic trail race, the Chamonix Mont Blanc Marathon. And, these days, behind CMBM is its ever-smiling, enthusiastic President, Federico Gilardi.
This past season, we had a chance to talk with Federico about CMBM, the future of trail running in Chamonix, and his own trail running goals—which, by the way, are pretty impressive in their own right.
Run the Alps: We're here, outside L'Atelier Café, with Mont Blanc just above us, and it's impossible not to note a feeling that everything is coming together to make trail running a major component of the outdoors life here in Chamonix.
Federico: Definitely, without a doubt!
Run the Alps: Why do you think that is?
Federico: UTMB started it. It's one of the biggest trail events anywhere. People come from all around the world. The Marathon du Mont-Blanc is now a really big event, too, with five major races over the weekend. And of course, we have the club's original race, the Cross du Mont Blanc. So, we have the biggest mountain trail races in the world.
And, we have Mont-Blanc itself. It's a trademark, really. It's a hugely important part of who we are here in the Chamonix Valley. Many people here trail run. Even Chamonix's Mayor, Eric Fournier, is a trail runner!
Run the Alps: What about your own trail running. How did you get started?
Federico: Well, I'm from Italy, but I've lived here in Chamonix for 13 years now. I started trail running fairly late in my life. Back in 2007, I was with a friend, and we were looking at the last runners coming in during the UTMB. I told her, "We're going to do CCC next year." (Editor's note: Courmayeur-Champex-Chamonix, the 100-km long "little sister" of the UTMB.) She shook my hand and agreed!
I said, "I'm joking!" She said, "Not me!" So, in 2008, I started trail running. It was before you needed to collect trail racing points to race UTMB. So, when entries opened, I signed up.
Run the Alps: And? 
Federico: It sold out in three minutes, but I had my place!
Run the Alps: So in one year you went from just starting to trail run… to doing a 100-kilometer long trail race with over 6,000 meters of climbing?
Federico: Exactly!
Run the Alps: That's just a little ambitious!
Federico: Well, I started with a 13 kilometer race. CCC was actually my third race. I finished in pretty bad shape, in 25 hours. I was destroyed. But I had finished. I said, "That's it! I'm never running again!"
Run the Alps: What happened after that experience? It clearly wasn't the end, though.
Federico: The next month, in September, I started running with Le Club du CMBM. I knew I needed good training. Before CMBM, I was training by myself and didn't really know what I was doing.
Run the Alps: What got you interested in joining CMBM?
Federico: Friends who already ran with CMBM invited me to join. They told me it was a good group—and they were right. They are well-coached and it's nice to train together. So, I decided to try it.
I immediately appreciated the group. More than being a group of runners, CMBM is a group of friends. In 2009 I ran CCC again. I wasn't fast, but I finished in really good condition. There were CMBM friends all around Mont Blanc—at La Fouly, Champex, and so on. I spent a total of six hours in aid stations, and finished an hour and a half faster than my first year. And without pain! After that, I started doing a lot of longer races.
Being new to Chamonix, the club really helped me make friends. I met a lot of people. It was a really good experience for me. The club is passionate about trail running.
Run the Alps: That was just a few years ago… and now you're President of CMBM. That was fast! How did that happen?
Federico: : I had no particular interest in becoming President. It wasn't in my plans. Before me Michel Poletti had been President. He's a really great guy, of course. (Editor's note: Michel, along with his wife Catherine, co-founded the Ultra-Trail du Mont Blanc.) He was really occupied with UTMB and the new I-TRA, the International Trail Running Association. I considered that the club has given to me a lot, it was time to give something back. I stepped forward and offered myself as President, with the goal of preserving the integrity of CMBM. So far, it worked. I've been President for a year now.
Run the Alps: How's the CMBM doing?
Federico: When I arrived at CMBM in 2009, we were 120 members. Today, we have 250 members, including support volunteers, and it's growing each year. In six years, the numbers have doubled. Trail running, it's la mode—it's in fashion right now. I don't know why, exactly. I have my personal ideas, of course, and why I like it: it's not really expensive, like alpine skiing. It's very simple.
There's also prestige associated with Le Club du CMBM, too. Because we are in Chamonix, we have access to very good coaching, and we are the only real running club in the region to specialize in trail running.
There are a lot of new, very active members. At our last general meeting, I talked with one of our oldest members, Rene Bachelard. He's the President of the Organizing Committee for Les Trailers du Mont-Blanc, the group that runs the UTMB. He's 80 years old. He told me, "I'm really, really happy to see that CMBM is being reinvigorated." It was great to hear!
Run the Alps: Can you explain the club's coaching? That's something that might be unfamiliar to trail runners in the United States.
Federico: We have several professional, federally-licensed sports coaches. For three years now, we've also developed training sessions for kids, as well. We have two coaches who are focused totally on training kids. Our youngest member is 11 years old!
Run the Alps: How many people attend the training runs with the coaches?
Federico: We used to have just one training run a week, but enough people started attending, that now we have two. So, each week, we have the same mid-week training on Tuesday and then on Wednesday. As many as 50 members attend each session. We also have a training session on Friday. It's a smaller group, with about 40 people attending.
The level of racing among club members is very high. More and more, there is a CMBM member on the podium at trail races around the region. We have some really good runners, like Morgane Cretton. She was sixth overall in the 60-km Gran Trail Courmayeur. She won Trans-Martinique and is often on the podium. Nicolas D'Oliveira was 12th at Maxi Race, and some young runners are coming up who are quite strong.
Run the Alps: Can you tell us a bit about the history of the club?
Federico: The club has a quite complicated history. At the beginning it was part of the Club de Sport of Chamonix, then I don't really know why, but they decide to switch and create a separate club in 1981. We're an association club, not a business. We charge dues, much of which goes to our French Athletic Association license, our regional league, and to our coaches.
Run the Alps: How do you like your job as President?
Federico: It's fun–really fun! There are a lot of people in CMBM, and everybody is really passionate about trail running. There's a new Board of Directors that is really dynamic. It's good now.
Run the Alps: Tell us about the events that CMBM organizes.
Federico: CMBM, we're the trail runners in the Chamonix Mont-Blanc valley. So, we organize the Cross Relais Nocturne, an evening relay through the village of Chamonix in July. We used to run the race around Christmas, but it was too icy, and there were too many tourists!
Then our biggest event, Trail Aiguilles Rouges, comes at the end of September. Trails des Aiguilles Rouges helps fund the operation of the club. It's a nice race, but it's hard. The trail is exactly what everybody running in CMBM likes: technical footing, tricky terrain, and steep ups and downs. It's really a tough course. It's a relatively small, old-style, fun trail race that captures the spirit of the club, I think. We want it to stay small and we need to, because we are running through a natural preserve. (Editor's note: CMBM is one of the most classic trail races in the Alps. The 50-km course starts in the historic Place de Triangle de l'Amite in Chamonix and passes through the scenic Aiguilles Rouges with over 4,000 meters of climbing.)
Run the Alps: What else does the club do?
Federico: We organize lots of social events. CMBM is very much a social organization. We have barbeques all the time, and other gatherings.  Members will post notes on our private Facebook page, and coordinate trail runs together. It's a lot of fun.
Run the Alps: What are the challenges that face the organization?
Federico: I think the usual challenges that face most organizations. I try to hear everybody and their requests, try to give our members what they want. We have a lot of members, and they have a variety of ideas about what the club should be doing. I don't want to lose members because they're not happy with the club.
One goal is to increase the quality of our races. I want us to do everything we do, very well.
Run the Alps: What about the future? How do you see the club developing?
Federico: Well, this year, we decided to change how we structure coaching. We've just started this fall, with a new structure for our training. We now have general, "normal" training, for people who want to just maintain their trail running fitness, and a second training that's focused on special objectives, such as getting ready for races.
I'd like to see us reach 300 members. I think it's possible.
Run the Alps: Your own racing is not without note. You've done quite a number of races, including just recently, the epic Tor des Géants. How did that go?
Federico:   This year it was my hardest race of the four times I have done the Tor. The weather conditions where really bad, with rain, wind, fog… And snow during the first night. Race Directors stopped everyone at 4:00 a.m. Monday morning, due to poor weather conditions and some rock falls under the Col Fenetre. At 7:00 a.m., the race started again, the trail up and down from Col Fenetre was practically an ice rink—really dangerous, but so nice! After Col Fenetre, the passes at Entrelor (3,005 meters) and Lozon (3,299 meters) where waiting for us. That was a really tough day for all of us.
The day after was the only one without rain, and had good conditions, but during the third night some strong rain and wind started up again. We reached Rifugio Coda in really bad conditions. It was just impossible to go on. At 6:00 p.m., the race organization decided to stop all the racers for the night. The day after, the race was stopped for good, due to really deteriorating weather conditions. We definitely made the right decision when we stopped!
Run the Alps: Wow. We're exhausted just hearing about that, Federico! Thanks for your time. Want to go for a shorter run… maybe 10 km?
Federico: Anytime! You know how to find me!
Related stories:
Kilian, Mira, Alex and 21,000 others: Chamonix's Skyrunning Weekend
Redlining in Chamonix: Skyrunning's Vertical Kilometer