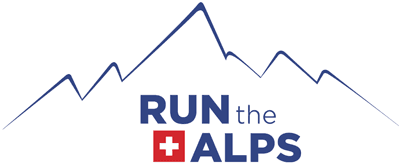 David Laney's Tips for running the UTMB®
David Laney's Tips for running the UTMB®
Based in Bellingham, Washington, Run the Alps Ambassador and Nike trail running team member David Laney is a regular visitor to Chamonix, France. In the quiet off-seasons of spring and fall, it's not uncommon for David to be spotted around town or on the trails. He's gotten to know the UTMB® particularly well, having participated in the race three times, finishing third in 2015 and fourth in 2016.
Few people know the UTMB® course as well as David. He's studied each section, and has thought through preparing for the race in great detail. So, when we wanted to share some tips for running UTMB®, we turned to David for answers.
Here are four tips from David, specifically for the UTMB® course, that we hope will make a difference in your UTMB® experience!
1. Pace: "Practice restraint both in your training and early in your race. Show up to the starting line fit, but rested. Be excited for UTMB®, but don't give into the temptation to do all the climbs and run all the miles before the race itself. When the horn sounds and the race starts, don't get caught up in the wave of racers and screaming fans that is unique to Chamonix. Hold yourself back and treat the first 50k like a easy recovery run."
2. Hike: "Hike a lot and hike early. A reminder– heck, consider this an order– to hike early during UTMB® sneakily reinforces my point #1. Power hiking is unbelievably efficient, often allowing you to hike uphill nearly as fast as you would run uphill, while conserving energy you will need to run later. Train for power hiking by seeking out steep climbs in the months before race day and make a point of hiking them with purpose."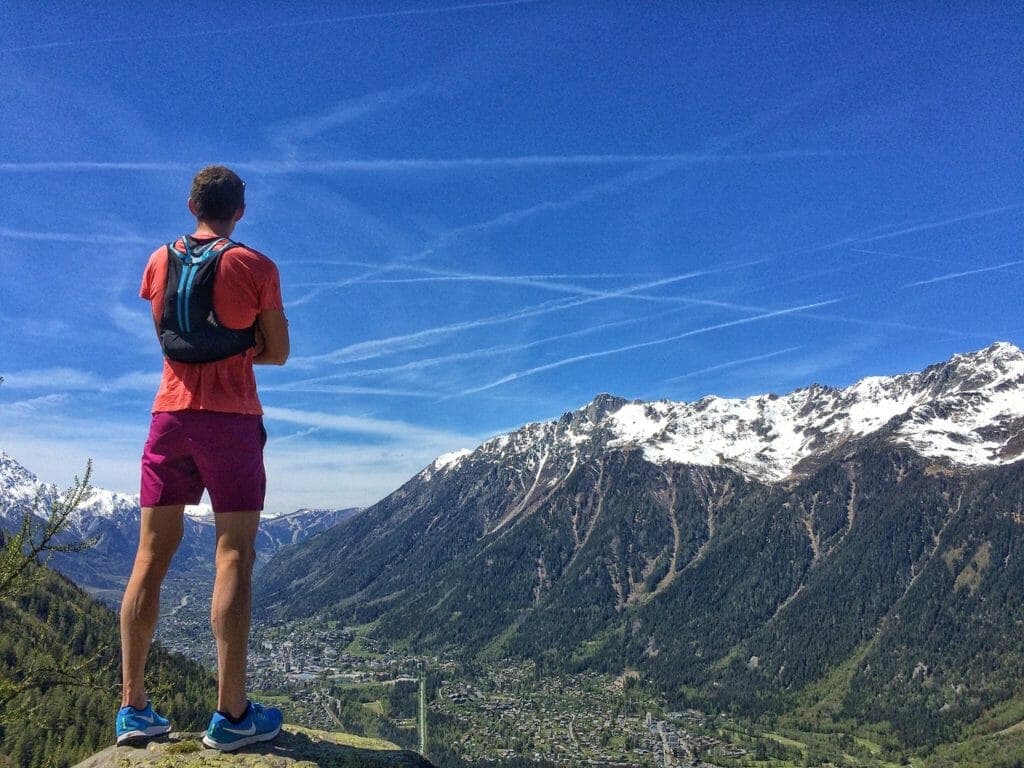 3. Transition: "If you take a look at the UTMB® course profile, you quickly see most of the race is either uphill or downhill. This means that between each descent and subsequent ascent there is a transition from downhill to uphill. Legs– and mind– usually hate this period. Leg muscles break down and lose power from the steep and technical downhill, making quads less than excited about the next uphill. When considering your UTMB® training, prepare for the climbs, prepare for descents – and prepare for that transition from descent to immediate climb!"
4. Mind: "Many of us spend most of our running time thinking. It's a great way to sort through details of the day, to make plans and simply to de-stress. But sometimes… don't think. Enjoy your surroundings, be present during your training and fully committed to the steps you are in. Keeping your mind on the trail will help you fully enjoy the beauty of the Alps, and will also help you develop mental fortitude for those character-building moments during UTMB®."
Big thanks to David for those tips to help participants focus on getting the most out of UTMB®.