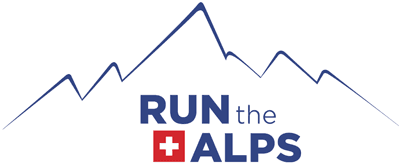 A Sure Sign of Autumn: DDM Trail
A Sure Sign of Autumn: DDM Trail
Autumn is my favorite time of year in the Alps. The busyness of summer has subsided. Cowbells echo over frost-covered hills. Désalpe, the annual celebration when herds of cows move down from summer pastures, is starting to take place throughout the region. In the mountains, a thin mantle of snow comes and goes with each passing storm. Before long, the snow will be covering the valleys, too. It's hard to not feel a certain poignancy in the air, this time of year.
DDM Trail: The Seven Summits Challenge has become another one of those comforting annual routines that signal the changing seasons. With Chamonix's 50-km Trail des Aiguilles Rouges, it is one of the last ultra-trail races of the Alps summer season. Within a week or two, even the trail races begin to focus on the coming of snow. Ultras are replaced with shorter, more vertical races like Les KM de Chando, Vertic'alp, and the KM Vertical de Fully, as trail runners prepare for ski mountaineering racing season.
For now, though, there's still time to run through the high mountains. And, in Switzerland, there's no better way to do it this time of year than the Trail des Dents-du-Midi. The oldest trail race in Europe, "DDM Trail"  has been revitalized by new race committee members who are breathing life into one of the top race courses in the Alps. The race starts in the peaceful, end-of-the-valley town of Champéry, in the French-speaking region of the Valais. It follows the route of the Tour des Dents-du-Midi, climbing up into bucolic alpine meadows, over the challenging Col du Jorat, past the high-elevation Lac Salanfe, over rugged Col de Salanfe, and finally down through the narrow, exposed and rocky Pas d'Encel. There are alpine huts, buvettes, herds of cows and flocks of sheep within arm's reach. This year, even, a chamois sprinted through a pack of runners— perhaps wanting to join the fun?
For trail runners, the 57-kilometer long course has a bit of everything— and, with 4,410 meters of climbing, plenty of challenge. This year's race featured a cornucopia of fall alp weather, with a beautifully calm, starry early-morning start, a sunny morning, clouds at mid-day, an afternoon of rain, snow, and even sleet… and a finish with clearing skies at the close of the day. Thanks to the addition of Switzerland's Datasport as a race timing partner, DDM Trail is much simpler to enter, and friends and family can now track participants during the race. This year, over 500 participants took part. Among them was a healthy US contingent, including Adidas Ultra team member Brian Tinder who took second, in a finish that literally came down to a 300-meter sprint through Champéry's Rue du Village. Two Run the Alps guests, Karen Connolly and Delicia Thompson, turned in their own impressive results after a challenging day.
Great trail races don't magically occur. They demand the constant nurturing of a strong race committee. The DDM Trail Committee deserves special thanks, and most notably Gil Caillet-Bois, Sergio Diaz, Claude Giroud, and Fabienne Martenet, whose infectious energy and enthusiasm make DDM better each year. The Committee's year-round work is supplemented by dozens of bénévoles, the generous volunteers who aided runners around the course. And, while Champéry is already special, with a dramatic location at the base of the Dents-du-Midi range, the warm friendliness that emanates from the town is due to people like Philippe and Sophie Zurkirchen at the Hotel Beau-Séjour. The Beau-Séjour recently won first place in Switzerland's prestigious Prix Bienvenu and, to those of who know Philippe and Sophie, that's no surprise whatsoever.
Related Articles:
DDM Trail: Sport, Charme, et Authenticité
After the Crowds: Fall Trail Racing in the Alps and DDM Trail