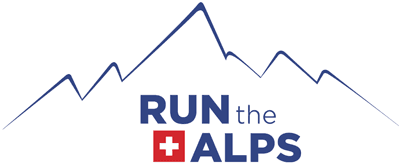 Eiger Ultra Goes Big with a New 250 KM Race
Eiger Ultra Goes Big with a New 250 KM Race
Last month, the Eiger Ultra race series based in Grindelwald, Switzerland announced a new event– Eiger 250, an epic run around the Jungfrau-Aletsch World Natural Heritage site. The glaciated region of over 200,000 acres includes eight peaks of over 4,000 meters, and is widely considered to be one of the most dramatic regions in the Alps.

It's a fitting addition to the race series, which this year celebrates its tenth year. The series has grown significantly since its inception, and now hosts six races, ranging from 16 to 101 kilometers in distance.

With 20,000 meters of climbing and descending and a time limit of 100 hours, the E250 is in a category with endurance trail challenges like Tor des Geants, Tahoe 250, and other epics.

Run the Alps' Doug Mayer recently visited with Eiger Ultra Race Director Ralph Näf, and had a chance to talk about the new race. In Grindelwald, Näf wears a number of hats. He's also a high mountain guide, and one of the leaders of the local search and rescue community.

Here's our conversation.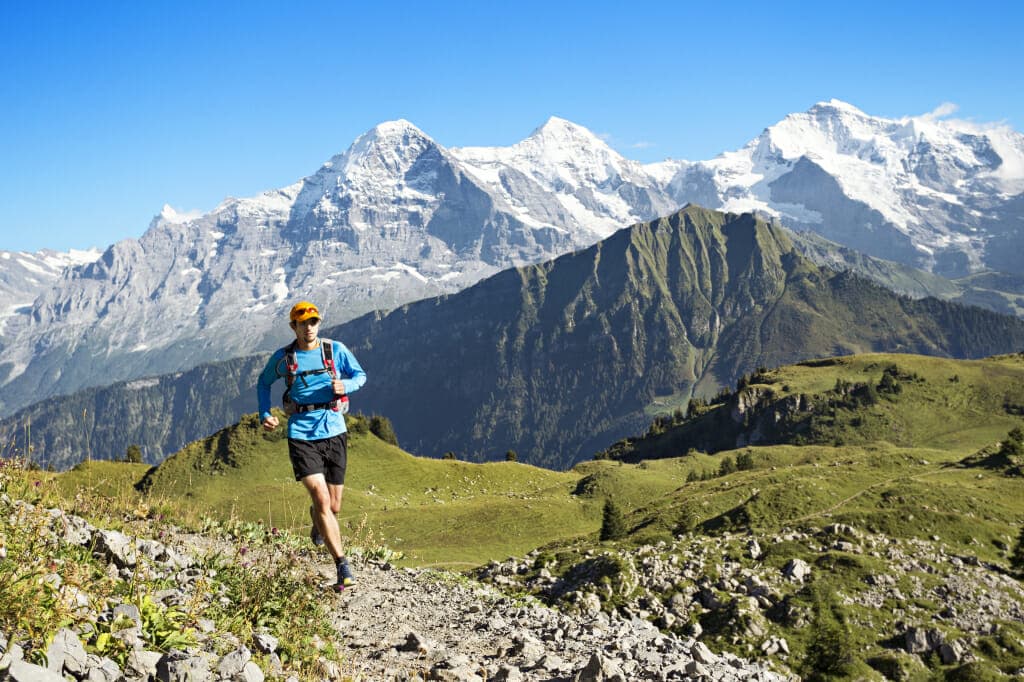 Run the Alps: The 250km race is a pretty bold idea. When and how did you dream it up?

Ralph: Well, it was about three years ago when we first talked about doing a race around the UNESCO World Heritage area. Our first thought was to create a 100 mile run around Grindelwald– something that went over the Schilthorn. But, we didn't have the resources for a 100 mile run.
Run the Alps: You didn't have the resources for a 100 mile run, but you did for something longer? Can you explain what you mean by that?

Ralph: We discovered that if we had organized a 100 mile race, people would have expected the same safety and quality standard as our other distances, with lots of rescue personnel along the trail, for example. We hold all of our races to that same level, including the long 101 km event. And the region here simply does not yet have the resources to host an event at that level.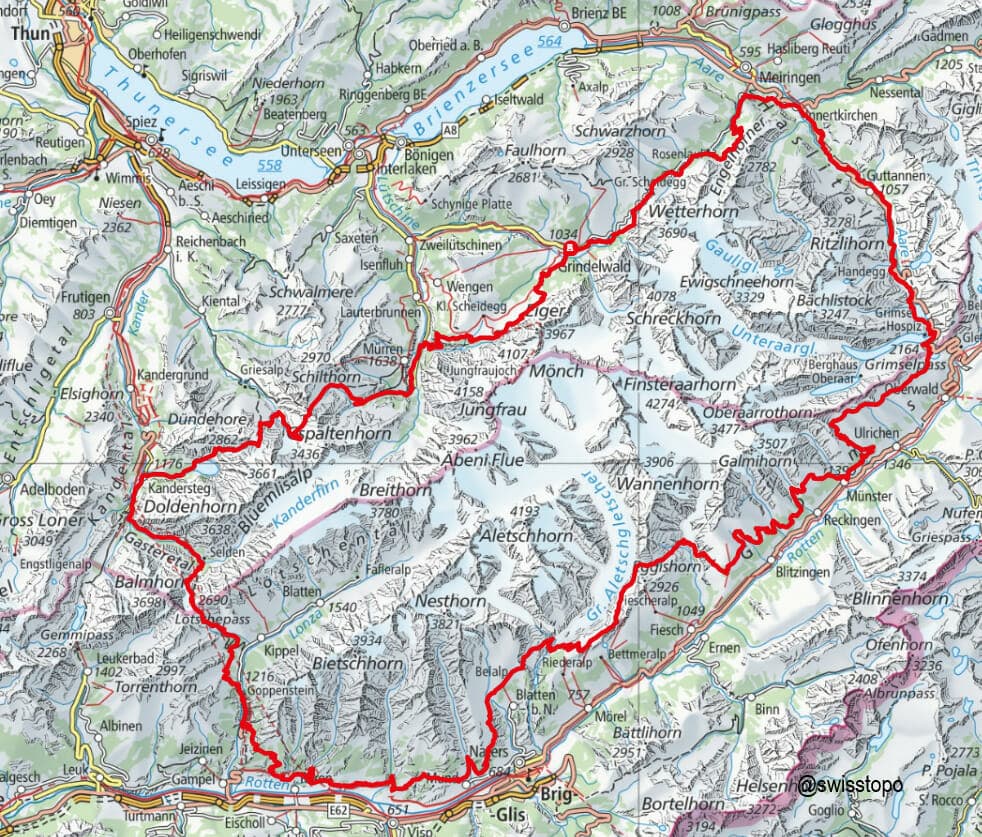 Run the Alps: Besides, it does seem like there are a growing number of 100 mile events.

Ralph: Yes. In Switzerland we already have a lot of 100 mile trail races and, honestly, Eiger Trail is not the kind of organization to do the same thing as everyone else. We always want to do something that's different. So, that's how we started dreaming of something like the E250.

Run the Alps: The expectations are different for a 100 miler, versus something much, much longer.

Ralph: Yes, exactly. So, the 250 will have a very different organizational concept. There will be no route marking on the E250, so you run it with your GPS. It's quite similar to PTL. (Editor's note: PTL, or the Petite Trotte à Léon, is the UTMB organization's 300-kilometer long epic run. A team event, it is known for its highly technical course.) Along the course, there will be huts where you can eat and rest.
Run the Alps: Is it as technically demanding as PTL? That– to understate things a bit– has gotten the attention of friends of mine who are very competent climbers.

Ralph: It's not that technical. But it's the same in the sense that it requires GPS and good mountain skills. The route itself, though, is on regular trails. And we want people to run the route in pairs or teams of three. For support, we also have four life bases along the route. These are locations in the community, such as a town hall, where we will cook food and there will be mattresses on the floor, where the participants can sleep.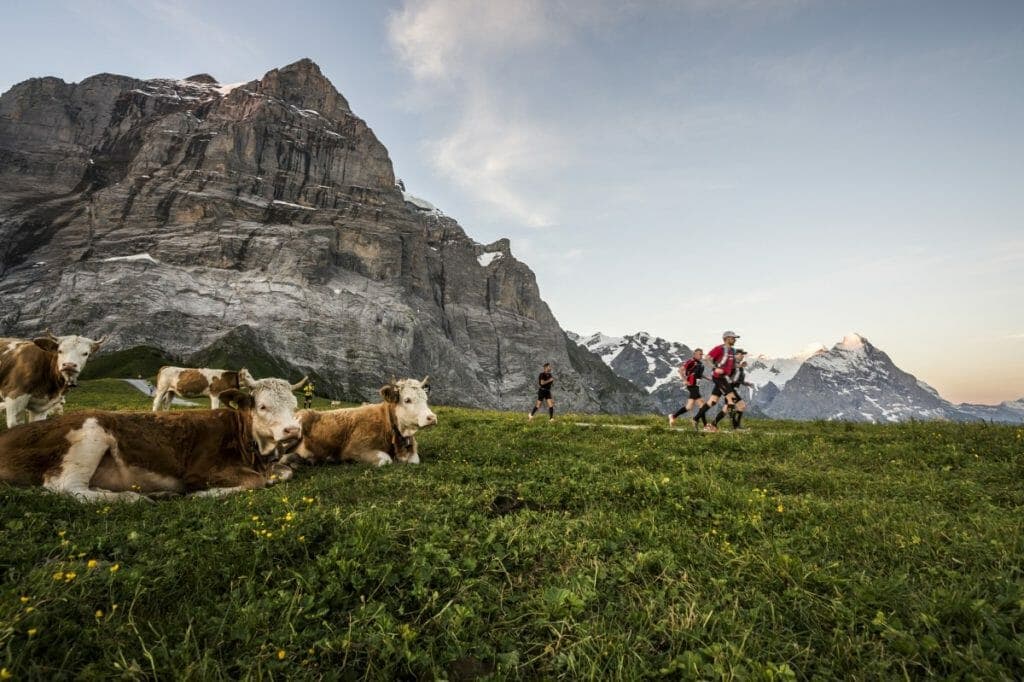 Run the Alps: What are the criteria you look for, for someone to run this event?

Ralph: We are quite liberal in this regard, really. Participants have to list the ultra trail races they have finished, and we are looking for a minimum of two.

We hope that people will know and understand their own abilities. For example, for our 100 kilometer event, there's no qualifying standard. And so far, the typical dropout rate is about 25 or 30 percent. That's not bad for a race of its kind.

Run the Alps: You surround the UNESCO World Heritage Area. That's pretty cool!

Ralph: It just really made sense. Runners will be traveling around the biggest glacier in Europe. Once we calculated the route, we came right to some nice, balanced numbers: 250km and 20k meters of altitude difference.

Run the Alps: You've thought this all through pretty well. What was the reaction like when you announced it?
Ralph: When we went out with the profile of the route on social media, people really went crazy. The feedback was really strong.
Run the Alps: Did that surprise you?

Ralph: It was quite unbelievable. And the reaction here in the village in Grindelwald, and with the UNESCO World Heritage organization, was great. Everyone is really behind it. So, we really see a strong future for this event. We expect it will build in future years, too.

Run the Alps: So, the launch is going well?

Ralph: Pretty much. But, we have a challenge here in Switzerland. There are just not a lot of runners qualified to do a race like this. And there are obstacles with the registration– you need to be really fit, and you need to find a partner who is also ready to do this route.

And, of course, it will take out a lot of the summer for people who want to do other races, because of the recovery you'll need afterwards. So, we're not quite there yet. I think runners are waiting to see what develops with the Covid travel regulations, too.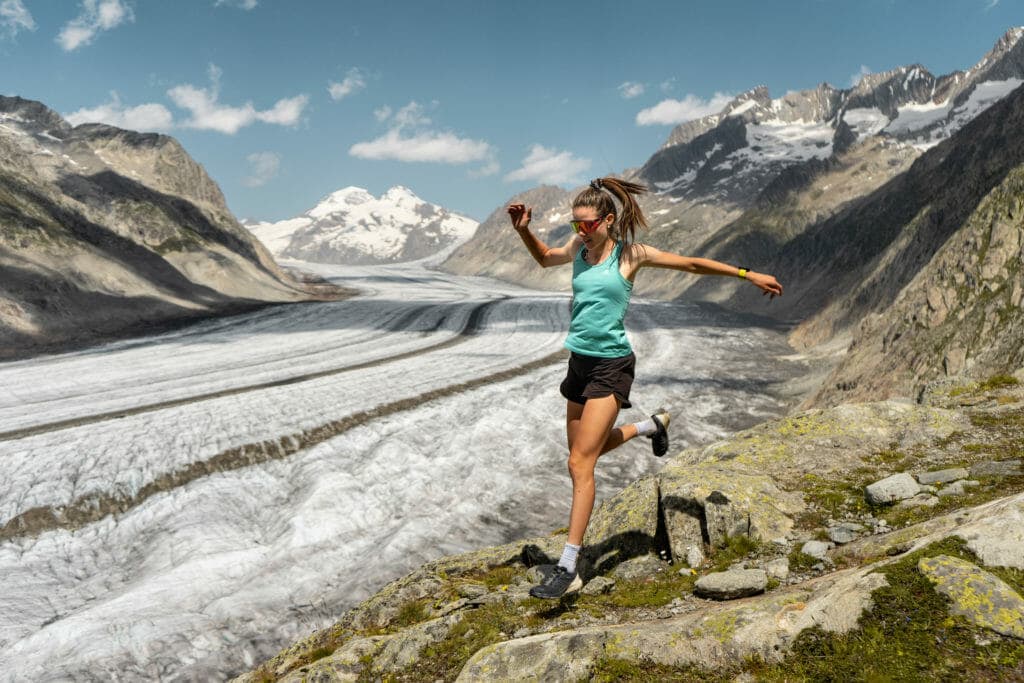 Run the Alps: Can we take a moment to talk about all the other races that are part of Eiger Ultra? How are they doing?

Ralph: Well, we got through another launch. And once again, like 2018, we crashed the registration servers! We are sold out on 101, 51, 35 kilometer distances, and the 16 kilometer race is already more than half booked.
So, we're very happy about that.
Run the Alps: We have to ask the C question… we're all dealing with Covid now, of course, and it's a challenge for big events. Any guess about how things will play out this year?

Ralph: We just need to wait and see what happens with the pandemic, and with the Canton and national-level regulations regarding Covid and large events. I think it will work out, now that we have systems like the green pass, here in Switzerland.
Run the Alps: Crashing servers is a matter of pride for some pretty famous races! So, well done! A lot has happened this past year in trail running. Ultra Trail World Tour is winding down, and we've seen the launch of UTMB's World Series.

Ralph: Yes, we heard last February that there was going to be an end to the Ultra Trail World Tour. We had a lot of conversations about these changes with our partners at Grindelwald Tourism. For us, and for Grindelwald, it's very important for us to be on the world stage and have that level of international recognition.

Run the Alps: It's a balancing act, though.

Ralph: Yes. The event is not about earning money for us. We've always had our core values. We're doing this because we like it. Ten years ago, when we founded the event, it was just three friends having coffee. Today, though, it's the biggest event for Grindelwald each summer, and the tourism office is investing a lot of money in it.

Run the Alps: We know how busy Race Directors can be. Ralph, thanks for taking a bit of time out to talk with us today. And good luck this year, navigating all the challenges races face these days!
Ralph: Thank you very much for your interest. Actually, I am more busy with mountain guiding and ski touring at the moment. And if I am not guiding, I love to go skiing with my family.

For More Information: