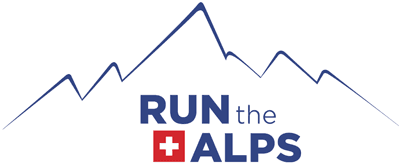 Faces of Determination: 2021 Ultra-Trail du Mont-Blanc
Faces of Determination: 2021 Ultra-Trail du Mont-Blanc
The 2021 Ultra Trail du Mont Blanc® was a remarkable edition of the world's largest trail running event. There were jaw-dropping performances across the event's eight races– perhaps most notably, a new women's course record in the marquee event, the 100-mile UTMB race around the Mont-Blanc massif. Courtney Dauwalter, of Golden, Colorado, finished in 22:30:54, breaking Rory Bosio's 2013 record by seven minutes. (Notably, Bosio's course record was on a slightly modified course that was also several kilometers shorter than this year's race.)
This UTMB® was not without many poignant moments. Again this year, the courses took their toll on the world's top trail runners, with a significant number dropping. A partial list of notables who dropped includes: Hillary Allen, Tim Tollefson, Jim Walmsley, Martina Valmassoi, Beth Pascall, Tom Owens, Ragna Debats, Xavier Thévenard and Audrey Tanguy, among many others.
For each withdrawal, however, there were trail runners who battled to the finish, overcoming the dreaded "pain cave." Nowhere was that more evident that with one of the world's top ultra runners, Mimmi Kotka, who calls the Chamonix valley home. Kotka ran with Dauwalter for much of the race, finally slowing as her quads tired. For the last 20 km, she showed what can only be described as epic determination to will herself over the finish line, taking third in the women's race. It was a finish to behold and one that will not soon be forgotten.
For the first time in its history the race suffered a fatality, as a 35-year old Czech runner fell to his death while descending the most technical part of the 145-km long TDS race course, Passeur de Pralognan, which comes 62 km into the race. The next day, a somber mood settled over town, as trail runners mourned the loss of a fellow mountain runner.
In a time of global pandemic, the race organization did an admirable job coping with new health requirements during the events and around town. Race participants and onlookers all seemed to cooperate happily with the new protocols. Notable changes included wave starts at the races, sanitary measures at aid stations, and France's "Passe Sanitaire" being required to enter cafes, restaurants and other indoor venues.
As always, Run the Alps was part of the mix. With staff and friends participating across all the events, there was never a shortage of cheering among our crew. Our friends over at The Hub Chamonix hosted viewing parties for each of the races, tracking athletes as they powered their way over vertiginous alp climbs, and through three countries.
Run the Alps' Chase Willie, also Hub Chamonix Community Co-Manager, was fortunate to get out on the courses to photograph the world's strongest ultra runners as they tested themselves on and around Mont Blanc. Here's a glimpse at what he found near Tête aux Vents, high on Chamonix's Balcon Sud, in the Aiguilles Rouges National Reserve.
UTMB is an event that floods the Chamonix valley, and this year was no exception. To capture it, we'll close with a few of the key numbers for this year's races. Happy trail running from the world's home of trail running!

10,000 runners from 90 nations
2,500 volunteers
100,000 spectators throughout the week