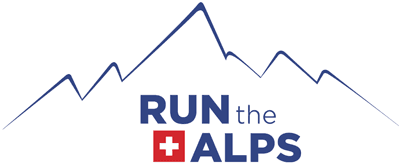 Fall Comes to the Alps: A Look Back, A Look Forward
Fall Comes to the Alps: A Look Back, A Look Forward
Here in Chamonix, the fall mornings are suddenly becoming much more brisk. Puffy winter shells have made their annual reappearance. Snow comes and goes from the high pastures. Trail des Aiguilles Rouges, organized by the local CMBM trail running club, was run last week. The race, a favorite among locals, bookmarks the end of another season of trail running.
It's been a remarkable season for Run the Alps—our biggest by far, with dozens of clients participating in village-based trips, running around the Mont Blanc massif, through the Berner Oberland, and in the Valais Alps on Switzerland's border with Italy and France. Clients took part in trail races ranging from the Eiger Ultra to Sierre-Zinal to Trail des Dents-du-Midi.
Through it all, I saw a lot of sweat, smiles, and laughs. If you joined us here this season, I hope it was the highlight of your year!
Already, we've taken a number of reservations for our 2016 trips. What's in store for next year? Entirely new route descriptions with detailed maps, bail-out options, run profiles, and much more. A special Chamonix, France and Courmayeur, Italy trip based around the adrenaline-filled excitement of Skyrunning races and the venerable Chamonix Mont Blanc Marathon. Our trips along the UTMB will feature new route options, plus the chance to have a relaxing soak in Italy's Pré-Saint-Didier hot springs.
If you're not already, consider following us on Facebook and Twitter. We'll have some special offers coming up on new Run the Alps gear from our friends at Ibex and Patagonia. And, if you're seeing this news via Facebook or Twitter and would like a chance to read more in-depth pieces, subscribe to Laces, the Run the Alps blog. This summer, we featured stories about Chamonix's famous Kilometre Vertical, the vertiginous and treacherous Ice Trail Tarentaise, Trail Runner Contributing Editor Yitka Winn's multi-day run in preparation for the UTMB, an interview with perennial UTMB runner Philippe Plantié, and much more. (Coming up, we're featuring a Q&A with the lively Federico Gilardi, President of the local Chamonix trail running club, and elite runner Emmie Collinge will share a glimpse into one of her favorite, off-the-beaten-path places to run in Switzerland.)
If you or a friend is involved professionally in the trail running world, please keep in mind that we offer Run the Alps postcards for events. Run the Alps will contribute 5% of the cost of a trail running tour to any race or trail running event that shares our card, if someone signs up for a tour from seeing the Run the Alps card.
This summer, on the trips he guided, Run the Alps' Alister Bignell started each morning with a favorite mountain quote. In that same spirit, until we cross paths again, I hope you'll keep in mind the words of Douglas Fraser, from his poem, Freedom of the Hills.
Mine is the freedom of the tranquil hills
When vagrant breezes bend the sinewy grass,
While sunshine on the widespread landscape spills
And light as down the fleet cloud-shadowed pass.
Mine, still, that freedom when the storm-clouds race,
Cracking their whips against defiant crags
And mists swirl boiling up from inky space
To vanish on the instant, torn to rags.
When winter grips the mountains in a vice,
Silently stifling with its pall of snow,
Checking the streams, draping the rocks in ice,
Still to their mantled summits I would go.
Sun-drenched, I sense the message they impart;
Storm-lashed, I hear it sing through every vein;
Among the snows it whispers to my heart
"Here is your freedom. Taste – and come again."
On behalf of Troy, Abby, Claire, Alister, Alex and all the rest of us at Run the Alps and our ever-capable partners and friends at Alpinehikers, we wish you happy trail running.
Doug Mayer
Run the Alps
Chamonix, France