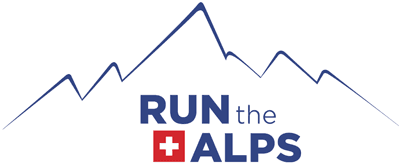 Grimpette des Bedjuis: Not the UTMB
Grimpette des Bedjuis: Not the UTMB
I wasn't really looking for an antidote to the many big, famous alp mountain races that dot the landscape here. But this morning, in the Swiss canton of Valais, near the border with France and not too very far from Italy, I certainly found one.
Part of the Valais Cup mountain running series—a collection of mostly short, steep mountain races that fly well underneath the international trail running radar—this grimpette, or little climb, offered a different kind of experience, with rewards that elude the larger, marquee events. Coming a week after the ultra-trendy UTMB it felt, somehow, just about right.
To start, there was the entry fee: 28 Swiss francs—a third or less of the cost of many races I've entered this summer. And what do you get for that price? Great aid stations, a free ride down on a self-service (no kidding!) tram, your bags carried to either of two locations, a leisurely hot shower, and– this is Europe, after all– a commemorative pair of Lycra running tights that really should  be worn only on this side of the Atlantic fashion gulf. Added bonus? The marching band of bagpipers who kick off the morning and, by the sounds of it, played their way halfway up the course, to Isérables. Arguably, it was the most impressive performance of the day.
Add an extra 10 francs to that entry fee, and you'll get a huge lunch—local sausage only, no vegetarian option mind you, complete with a tent filled with Valais runners, neighbors and the local Club Athletique Vétroz having a rip-roaring good time on a sunny afternoon, high above the Rhône river valley.
The day didn't start quite so auspiciously, however. On the heels of a sleepless night, courtesy of a village dance next door, I found myself sprinting to catch the 6:02 train from Champéry in the pitch black early morning. Fortunately, the situation improved significantly and an hour later, I was eyeing my  pre- trail race dream Swiss breakfast: apricot tart and café au lait.  Thank you, Boulangerie Fraslin. Over the edge of today's edition of Le Nouveliste, the regulars eyed us few mountain runner with a skeptical bemusement.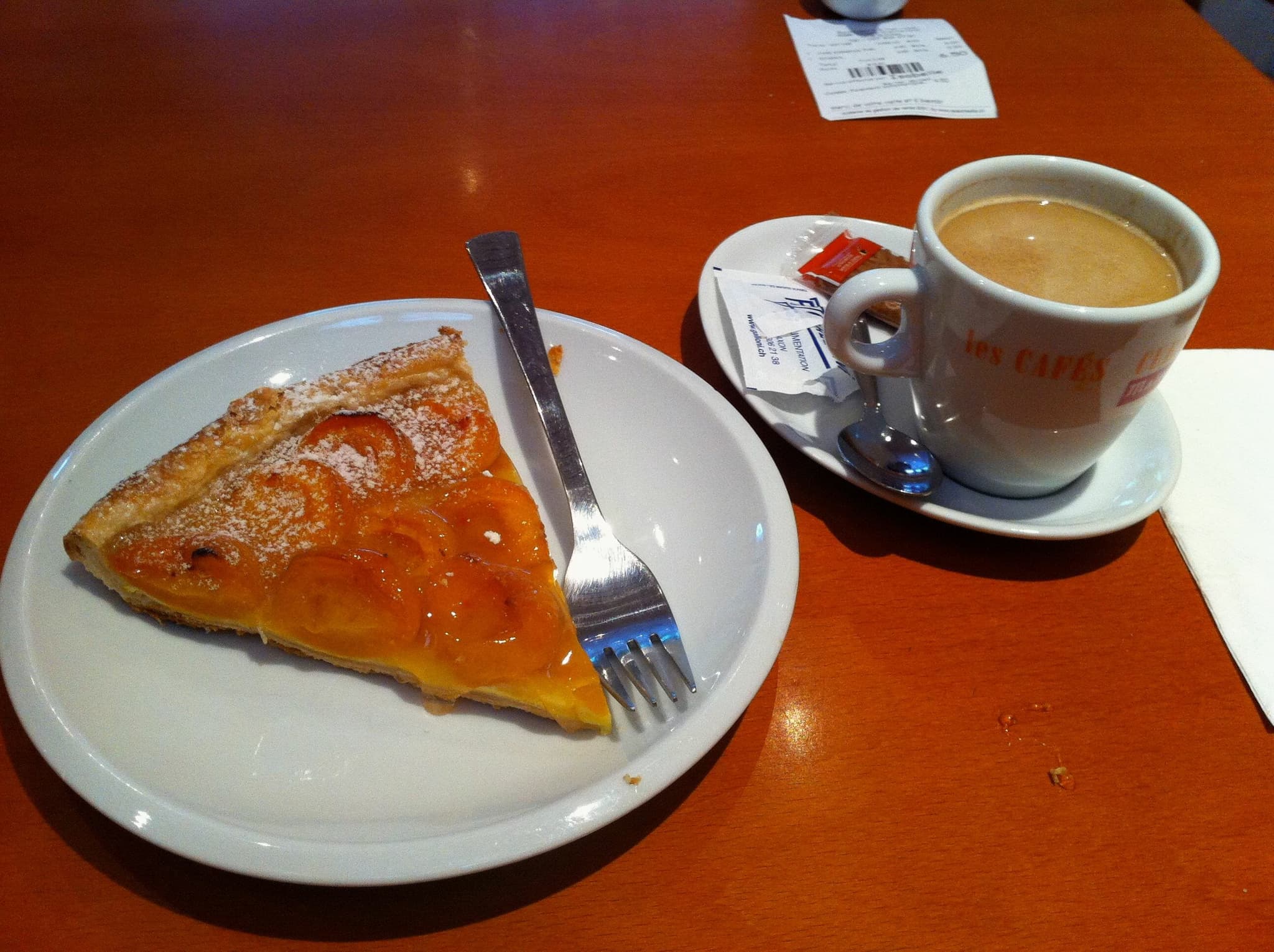 As for the race itself, it was an unrelenting, heads-down, uphill grunt. A 1-km warm up through the old streets of Riddes led to a series of switchbacks out of the valley to the mountain village of Isérable. A bit more than halfway through the course, the village roads of Isérables (the residents are called Bedjuis, hence the name of the race) offered a scenic breather. The course moderated, twisting and turning along cobblestone alleys, too narrow for today's bloated SUVs. Past the église, past La Poste, past cheering residents—many of whom were calling out names of local pals just stupid enough to sign on the dotted line this morning. After Isérables, the course doubled down on its angle. But, at this point, there's barely 2km left. Why save anything for later?
Pushing as hard as I could on an angle that approximated Mount Washington's Tuckerman Ravine headwall back home, we passed farms and chalets, installed on improbably-angled  slopes.  1 km… 500 meters… 250 meters… 100 meters, and it was suddenly over, in the corner of a field up at Les Crêtaux, the towns of the Rhône valley laid out in sequence, far below. Two hundred Valaisan runners and one American, all enjoying a mountain run on a sunny fall day.