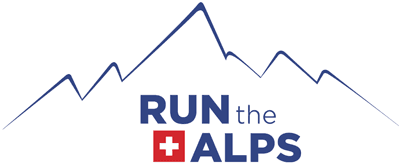 Hillary Gerardi Resets the Fastest Known Time on Mont Blanc
Hillary Gerardi Resets the Fastest Known Time on Mont Blanc
There are moments in life when you know you are witnessing, as it happens, something wonderful that you will remember your entire life. 
For many of us, that's what happened this past weekend, when our Run the Alps friend and work colleague, and Black Diamond athlete, Champion Skyrunner and all around wonderful pal Hillary Gerardi set a remarkably fast new record, running and then climbing, from the St Michel church in the heart of Chamonix to the 4,809 meter high summit of Mont Blanc. 
Some context might be in order. Chamonix is a tight community. For those of us who live here year round, we are there for each other, through the ups and downs of this crazy outdoors world. We have watched Hillary throw her considerable energy, determination, talent and brains at this goal for several years now. We saw the idea take shape, the rigorous planning, the waiting for the right conditions, the endless scheming of every tiny detail. 
To see it come to not just be a success but a huge, overwhelming, big win, was a moment the entire community celebrated. Well done, Gerardi!
---
Here are the stats:
Prior FKT: Emilie Forsberg, June 21, 2018
Route:  Church – Bossons Glacier – Plateaux- Summit – return via the same route
Time: 7 hours, 53 minutes, 12 seconds
---
We chatted with Hillary the day after she set the new Fastest Known Time. Here's what she had to say.
Doug: When did you first start thinking about going for the FKT record on Mont Blanc?
Hillary: Anyone who lives in the Valley knows that Mont Blanc is a pretty big presence. It's part of the name of the town. (Editor's note: Chamonix's official name is Chamonix Mont-Blanc.) 
I definitely think that the notoriety was part of my thinking about the FKT, because it's the highest summit in Western Europe. People call it the rooftop of Europe. Also the one that had a really stout record on it. I don't know of any other summits that have such an impressive record to go for.
I've had some experience setting the first women's record skiing the Alpine Haute Route from Chamonix to Zermatt, which is really rewarding because you hope that it inspires other people. But it's also fun to test yourself against a standing record. 
Doug: A certain mutual friend of ours played a role in the process, too, right? 
Hillary: She did! The person who  first really pushed me to go for the record is Mimmi Kotka. It was 2020. I took Mimmi up Mont Blanc and had a really wonderful day out there with her. She had really encouraged me to go for it and to go for it in an all female style and in a real alpine way. 
It is Mimmi who I really have to thank for pushing me towards that over the years.
Doug: Life is like that, right? I think sometimes in life, it takes someone looking at your situation and pointing out something that is possible for you. 
Hillary: Yea. Then, after 2020 when I did my home-summit-home project running from my home in Servoz to the summit and back, that piqued my interest even more in trying to do it a little bit faster. After that, I spent the next couple years thinking about it and waiting for the conditions to line up. 
Doug: Can you tell us a bit about the preparation?
Hillary: There's really three parts to it. 
Part of it is physical training. I worked with my coach, Antonio Gargo, to be as fit as possible, and with Neil at the Clinique to be as healthy as possible. I did a lot of uphilling, including double poling and spending time on snow, so that I got used to the feeling of trying to run on snow. 
Then also strength training and eccentric load exercise for the downhill and then also keeping up some dynamic running on the flat because the start and finish was relatively flat. 
The other part is alpine technique. I do come at it with a lot of baggage in terms of alpine climbing. But I still worked on my cramponing skills and did days of crevasse rescue training. 
Then, I tried to log a bunch of hours in the alpine areas to acclimate, because to perform well at a high elevation you need to be acclimated. 
The last part of all of the logistical pieces is understanding the route, understanding the conditions, understanding the evolution of the route and the conditions, the weather, and working to get partners put in place. That was a huge part of getting ready for the trip. 
There was also making sure that all the gear was dialed in. I spent days tinkering with gear, trying to see where I could shave off weight, because I was going to be doing it with real mountaineering gear, whereas previous records were done more with running stuff. So, I was conscientious about trying to cut down grams wherever I could.
Doug: Can you tell us about that? Why the change to more mountaineering gear, and what were the changes?
Hillary: I cut Mont Blanc into two distinct parts. Part of it was trail running and part of it was alpine climbing. 
For the trail running part, I was fast and light for the way up – really just a hydration vest and poles- until transitioning to the alpine section. I have an immense respect for the mountains and I take it very seriously.  
That respect I have for the mountains came, unfortunately, through an accident that I had. I think that's the case with a lot of alpinists. But if you can learn that respect without making mistakes, I would definitely encourage people to go that route!
In addition to a specific skill set, there's also a specific set of gear that you need. I had a great exchange with a mountain guide after the effort who specializes in this one shot, alpine running stuff. We talked about how we are really lucky to be alive right now when there is incredibly light mountain gear that can allow you to perform while bringing enough safety gear to not get yourself in trouble. For me, that meant super light mountain boots that can take semi-automatic steel crampons. I also had micro-spikes. I also had an ice ax, harness, and a glacier kit including an ice screw and helmet. And I had a puffy and multiple insulating layers, a windbreaker, and several pairs of gloves. I think that's really, really crucial.
I may not fully ascribe to, you know, the Mayor of St. Gervais' specific gear list for climbing Mont Blanc, since I think different conditions necessitate different gear, but I do understand the desire to make sure people understand that it's not just trail running. [St. Gervais, France, is where the standard route up Mont Blanc begins, and the Mayor therefore has some control over the access.] Mont Blanc is a big mountain that commands respect and that necessitates safety equipment.
Doug: So… tell us a bit about how it went!
Hillary:  I'd say it went pretty f*cking well! [Laughs]
I confess that I am a true Libra and was having a lot of decision-making anxiety. This was the first time where I have done something where I'm the only motor behind it, and so the decision-making had to happen on my own. There's nobody else who's helping me decide if today's the day. 
My husband Brad did push me hard to really look into this weather window, because he thought it looked promising. And Valentine Fabre came in as an absolute pinch hitter. She signed on when I asked her on Wednesday. By Saturday we were at it. She really played the game. 
I talked a lot with the local weather forecaster, picked the day, and it ended up being really perfect. The conditions were excellent. Great refreezing of the snow meant that I was able to move really, really quickly on all the frozen sections. I felt good enough to find myself asking the question, "Wow, is this too fast? Can I really keep this up?"
To feel that way and then be able to keep it up was one of the most satisfying things.
We also got to the North Ridge, which I had done with you and Brad in the dark a week or two ago, and it was a big traffic jam. I got there and was a little bit apprehensive about how I was going to feel up there. I ended up doing it solo, unroped, feeling completely confident. That was a huge leap for me in terms of gaining confidence in myself. So, that was really incredible. 
It was quite windy on the summit ridge, which slowed me down a bit. And I got really cold. My water froze. But then on the way down, I was able to make good time. The snow was frozen solid, so I couldn't really glissade. I did try once, and bruised my tailbone and stopped after that. 
I hit a bit of a low point coming across La Jonction with about 1500 meters, 2000 meters left to drop. I got to Meg McKenzie, who totally boosted me and helped coach me into the end. 
So for the answer to the question. How did it go? I would say, "It was beyond my wildest dreams!" [Laughs]
Doug: Climate change is really impacting the Alps. I know it played a role here for you. Can you tell us about that?
Hillary:  There's a history of records on this route going back several decades. I can't say definitively that there is more serac fall, or it's much more dangerous than even five or 10 years ago on the Petit Plateau. But definitely glacier dynamics are changing right now. So, the route that I chose–  the North Ridge–  on the ascent rather than the plateau was because of that risk of serac fall. 
We have reason to believe that these phenomena are harder to predict and accelerating due to climate change. This was a project three years in the making where all winter long I was looking at conditions and whether or not we were getting enough snow. 
The Alps had a pretty severe drought and have had dry and warm winds the last couple years. And so, La Jonction never filled up enough in order for me to be able to imagine getting through the junction quickly and safely, and doing this record quickly.
I thought that would be the case this year, because we had a drought in January and February. But fortunately we had a wet and snowy spring that made the conditions really excellent right now. Unfortunately, that's abnormal for what we can expect this time of year in the future. 
I think that the other part of climate change that was pretty omnipresent is that weather forecasting is changing and it is getting harder and harder to confidently and reliably predict what weather is going to be like. That was a conversation point I had with the meteorologist I was talking to. 
For example, I had one day when I was supposed to be doing a dry run top to bottom. The forecast at 8:00 PM the night before was clear, sunny, and for a beautiful day. When I woke up at one o'clock, it was pouring rain and nobody saw it coming. I think that there are definitely new challenges in weather forecasting. Weather forecasters are saying that, in terms of how they feel also about their responsibility for people's safety. It's harder for them to be able to say confidently, "Here's what you can expect when you're out in the mountains." And that's because of climate change. 
Because of climate change, it's also getting harder to predict seasonality. We used to be able to say that Mont Blanc would be in good condition at X, Y or Z time of year. We can't do that anymore. Guides are seeing that the routes that they used to propose for August, they now have to sell in June. And so I had blocked out a month and a half for when this project might happen, because it's a lot harder to reliably predict in advance when the conditions are going to be good. So, that was a really big part of the decision-making. 
Doug: What was your biggest surprise? 
Hillary: I think maybe the biggest surprise was this amazing moment as I was headed down past the Grand Mulet hut.  I looked up and the entire hut caretaking crew was out on top of the roof of the hut cheering me on.That was just the most amazing, touching morale boost at that moment that I could have imagined.

Congrats, Hillary. From all of us at Run the Alps, we hope you enjoy a few Big Mountain beers and some time on the sofa!