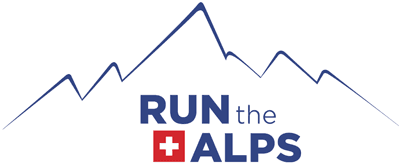 Hotel Bouton d'Or: One of our Favorite Places in the Alps
Hotel Bouton d'Or: One of our Favorite Places in the Alps
After a long day of trail running along the lower flanks of Mont Blanc, through the charming medieval town of Courmayeur, Italy, our aching legs demanded that we surrender ourselves to the mountain of duvets that blanketed our bed.
We slept for hours– enough so that in the morning, our stomachs growled at the thought of fresh breakfast pastries. And so, we dragged our achy bodies down the stairs. The smell of freshly ground coffee soon filled the hallway, pulling us closer to the homemade breakfast about which we had heard rumors. Following the scent, our legs found their way to an array of Italian meats and cheeses and homemade pastries that would change the way we thought about breakfast forever.
My partner Jordyn and I were staying at one of the best hotels in the Alps. Nestled into Courmayeur at the base of the Italian side of Mont Blanc, Hotel Bouton d'Or is more than a comfortable bed and delectable breakfast. Hotel Bouton d'Or is a historical display, a family owned and operated business, with a staff that's a helpful resource for anyone interested in exploring this region.
As we entered the dining room, our senses were flooded with the prospects of a breakfast we wouldn't soon forget. We snapped to attention, no longer quite so weary from our prior days exploring the beautiful trail running of the Italian Alps.
Drawing closer, a long buffet of breakfast goodies revealed itself. Soft boiled eggs, Italian meats and cheeses, yogurts and homemade granola, soft breads, a myriad of pastries and freshly-squeezed juices.
The buffet's spotlight performer was a cornucopia of freshly baked pastries. Handmade early in the morning and still warm from the oven, the pastries seemed to jump onto my plate. (Admittedly, they got some assistance!)
The high quality of food lived up to the rumors. We stuffed ourselves with as many pastries as we could, making an embarrassing number of return trips to the buffet.
Run the Alps has a long-lasting relationship with Hotel Bouton d'Or and its warm, inviting owners, Andrea and Patrizia. Each of our trips that passes through Courmayeur (our Courmayeur – Chamonix trip and Tour du Mont Blanc trips) stays at the hotel.
Outside the hotel there's a cozy, well kept garden with chairs and tables – perfect for an afternoon of reading or hanging out with friends to scheme the next day's adventure.
As soon as you enter, you are met with the welcoming smiles of Andrea and Patrizia. With their help checking you in, one gets the feeling you're literally being invited into their home,  as they show you the way to your room. The hotel is clean, inviting, and a place you won't forget.  Historic magazines line side tables in the halls, with framed covers hanging from the walls. Some of them even give you a glimpse of the hotel's story. (More on this later!)
The rooms comfortable and average-sized for an older hotel, however you may notice one notable item under your bed side table: slippers. With a request to Andrea or Patrizia, they will hand you a robe as they heat up any combination of the sauna, steam room, and Turkish bath. After a long day out on the trails, I highly recommend taking advantage of these amenities! Your body will thank you.
Andrea and Patrizia's pride is obvious as soon as you meet them. When we sat down with the family to ask questions about the hotel and its history, they told us, "We love to host people from all over the world and share the beauty of Courmayeur and the valleys." With summer being the busiest season due to the popularity of historic Tour du Mont Blanc, a trail that passes through Courmayeur as it circumnavigates Mont Blanc, Andrea and Patrizia are happy to take time to give guests suggestions about local trails and attractions. Their love for their work has grown from their love of the mountains. It's become a great way to share the surrounding mountain's beauty with others.
The hotelkeepers' passion also shows in the high quality of their breakfasts. Each morning, Andrea wakes up early to bake those cookies, cakes, and croissants I had alluded to, earlier. The time, effort, and care put into each morning's breakfast buffet really is unparalleled in the Alps. They could have easily opted for a basic continental breakfast. Instead, Andrea and Patrizia ensure that each breakfast is special by handcrafting the treats, creating a unique and memorable experience.
We were just blown away by the quality of service at Hotel Bouton d'Or. Other hotels may have fancier rooms, more elaborate amenities, or higher-end facilities, but Bouton d'Or instantly ranked as one of our favorites in the world.
Once we sat down with Andrea to learn more about the history behind the hotel, however, our appreciation grew even more. In part two of this article, coming next week, we'll dive into some of the hotel's past to share its special story.
Whether you are staying in Courmayeur with a Run the Alps tour or on your own, join the Bouton d'Or family for a night– and experience the breakfast for yourself! For more information, visit the Bouton d'Or online.