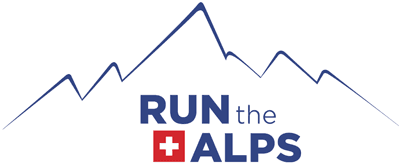 Il Cuors da Flem: A New Trail Race Comes to Graubünden
Il Cuors da Flem: A New Trail Race Comes to Graubünden
When I wrote about the upcoming trail race season for Run the Alps back in January 2016, I came across a number of new events, including Il Cuors da Flem. Located in Flims, within the Swiss canton of Graubünden, the race name means "The Run of Flims" in Romansh, Switzerland's fourth national language. The photos of the crystal blues lakes caught my eye, and I signed up for the half-marathon race almost immediately. Now I'm glad I got in early, because for the first-ever running of this course on June 4, 2016, race directors Patrik Minuscoli and Claudia Knecht capped the enrollment to about 300 runners, and the event sold out!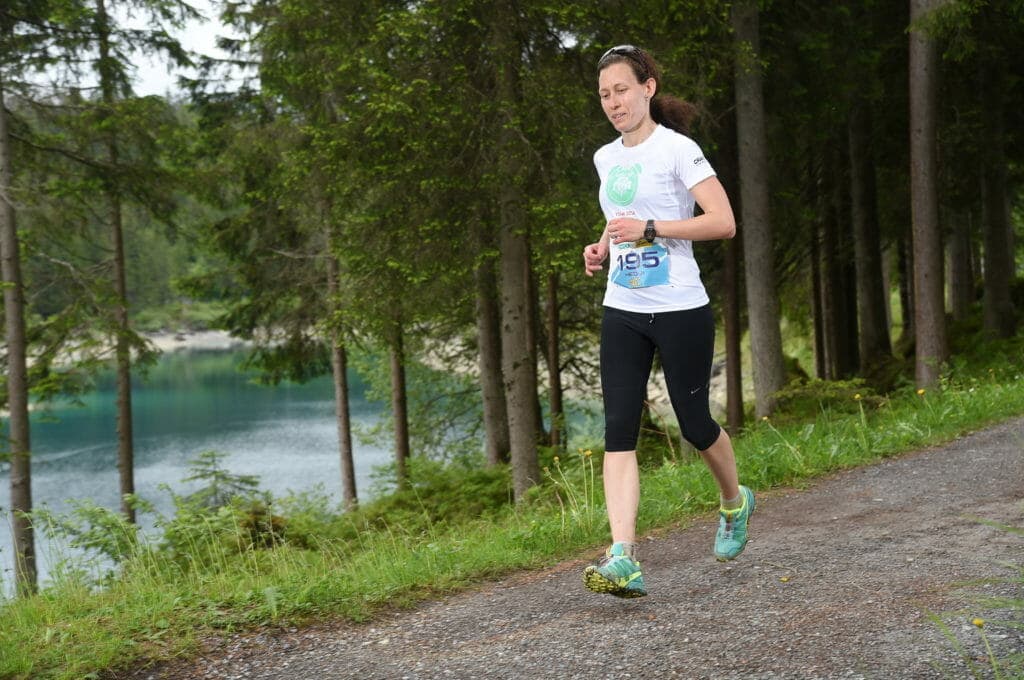 Patrik and Claudia met through a mutual friend, and both share the same passion for trail running. Together, they participated in La Cuorsa dil Rein in Disentis, Switzerland three years ago, and after which, they started to develop the idea of organizing a trail run in Flims.
What's it like to organize a new trail race? I was curious! To learn more — and to to get his sense of the trail running scene in Switzerland– I asked Patrik to share his thoughts. Here's what he had to say.
Run the Alps: What inspired you to start Il Cuors da Flem?
Patrik: I own a holiday apartment in Flims and since 2011, I have been running on a weekly basis in the beautiful surroundings of Flims. In general, Claudia and I wanted to introduce fellow trail runners to Flims and the trails it offers. We hope that many will come back during this summer to enjoy nature here and the lakes, Caumasee and Crestasee.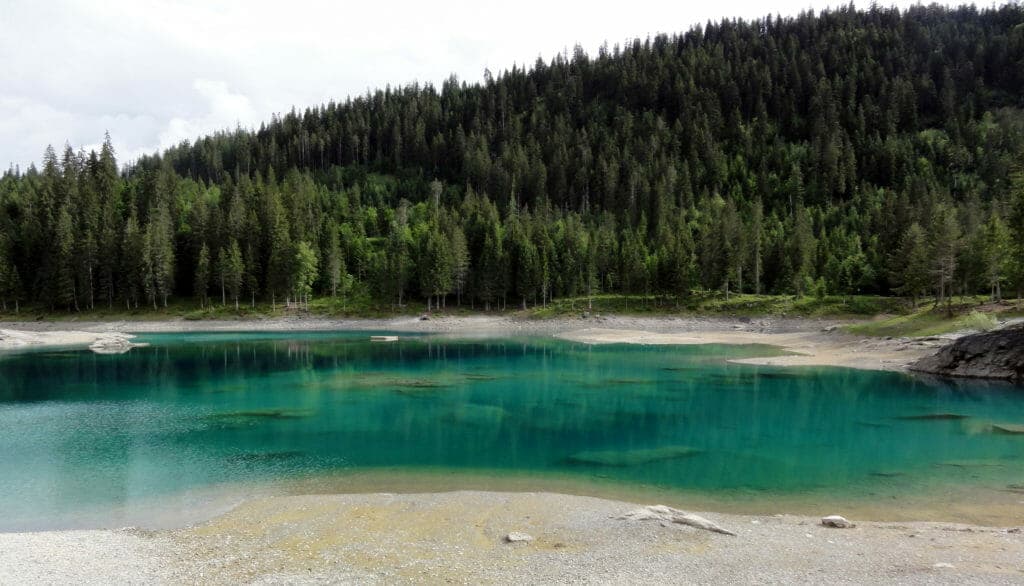 Run the Alps: How did you determine the route?
Patrik: We had a rough master plan. Taking that as a starting point, we then ran through the woods looking for nice trails. Claudia then spent two weeks in Flims, fine-tuning the route to what today is known as Il Cuors da Flem. We were astonished that with the extra loop around the sport centre, the track exactly ends at 21.1 km — exactly a half-marathon. Lucky punch!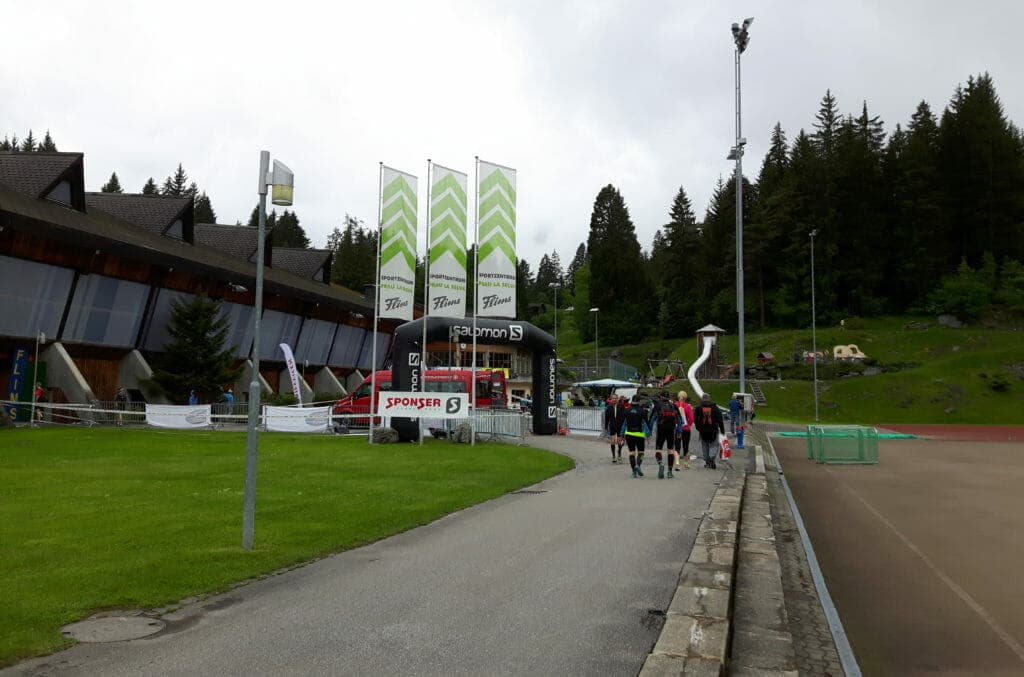 Run the Alps: Who is your target audience for this race?
Patrik: There are two groups we want to encourage to run Il Cuors da Flem: trail runners and city runners who want to explore trail running. We think trail running is the future of running. It's the fastest growing style of running in the Alps. Trail running is an attitude. Once you join the community, it is hard to say good-bye. It's like a drug.
Run the Alps: What is your goal for this year's event? What is your measure for a successful event?
Patrick: Our main goal was that nobody gets lost! We spent hours determining where to put what, in terms of signs and route markings. We wanted the course to be very clear. Getting off route destroys the experience, and having a great experience was our primary goal.
Run the Alps: How would you describe the trail running scene in Switzerland? What makes it special for you?
Patrik: The trail running community is growing. Once you have experienced running off the beaten track, you'll always return and look for that solitude. The community is still relatively small, but half marathons like Il Cuors da Flem, close to bigger cities and only 90 minutes from Zurich, offer the opportunity to get to know trail running. We had many participants that had never run trails. They were fascinated by the concept and are now asking themselves why they always run on concrete! Concrete is the enemy of trail running. Switzerland and the Alps offer thousands of kilometers of natural running grounds. Why run in the city?
Run the Alps: Any words of wisdom for someone running the race?
Patrik: Don't start too fast. Take it easy in the beginning, the second half is tough! Don't try to overtake on narrow trails, there are enough opportunities to overtake on wider tracks. And of course: Enjoy!
Run the Alps: What's the best part of being race director? The worst?
Patrik: Best: To receive all the nice messages and to see emotions on the faces of all participants. This really is a nice payment for all the hard work. There is nothing I would call the worst. But, clearly it was tough to search for 50 volunteers. We managed to acquire 50 in the end and most will be back next year.
From my perspective, Patrik and Claudia organized one of the most beautiful races I've ever run — and I didn't get lost! Il Cuors da Flem also offered the most elevation gain I've ever experienced over a half-marathon course — roughly 500 meters, which proved challenging, but feasible, as I still consider myself a bit of a trail racing beginner. Whether you're a trail running novice or an experienced ultra-runner looking for a training run early in the season, I think this race can offer something for people of all interests and levels — and in an incredible setting among some of Graubünden's most beautiful lakes.
The second edition of Il Cuors da Flem will be held on June 10, 201707. If you're interested in learning more about this race, you can visit their website or Facebook page for more information.