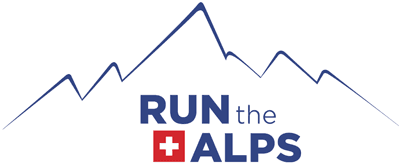 Into Uncharted Territory: Run the Alps' Approach on COVID 19
Into Uncharted Territory: Run the Alps' Approach on COVID 19
Operating a business like Run the Alps is often quite fascinating. We deal with all sorts of topics—not just trail running, but mountain safety, international travel, logistics, and much more. Each day challenges us to learn, adapt, and make smart decisions.
But I never thought I'd be writing about a virus.
Still, here we are.
What are our plans for this summer? The short answer is, we'll be here in the heart of the Alps, trail running when and where we can. It our hope that, as some scientists are speculating, the situation will improve with warmer temperatures, and that our trips will take place on schedule.
But, it's also possible that—at least for the short term– things will change. We might have to cancel some trips, if governments decide to quarantine certain areas. The fact is, we don't know. As I recently heard an NPR commentator say, "No one knows—and if someone suggests they do, check their agenda."
Some things, however, are in our control. And where possible, we're taking steps to make life for those of you who have booked trips, as easy we can.
Specifically:
If a trip has even just one guest, we'll go. That's always been our commitment to you, and this situation doesn't change that.
We understand that maximum flexibility is important at a time like this. The amount of risk with which one is comfortable varies widely. If you trail run in the mountains, this calculus is part of your DNA. We make choices every day about how much risk is acceptable, and how much is too much.
So, we've decided to be as flexible as we can, for your benefit and ours. For those of you already signed up on a trip, we're making it as easy as we can to watch the situation, adjust your plans as needed and — if you have to reschedule — we hope you'll join us at a later date on another trip, or even next year. Here is what we recently shared for those of you signed up for a Run the Alps trip this summer:
Tour cancellations are still subject to our cancellation policy, but we are relaxing our cancellation fees to give you up to 45 days before your trip before larger penalties apply. 
More than 90 days before departure – $200
46-90 days before departure – $500
31-45 days before departure – 50% of tour cost
0-30 days before departure – 100% of tour cost
If you can, we recommend buying insurance with cancel for any reason coverage.  If you've already purchased a policy we also recommend contacting your provider to discuss what your coverage options are so you understand your options.  You might also consider delaying flight purchases or choosing the refundable rate.  Some airlines are relaxing their change fees, so that is worth checking as well.
We're watching the situation closely, and we'll have more news in the days to come. As we have specific Run the Alps news to share, we'll share it at the bottom of this post. Sign up for our newsletter via the web site, or follow us on Facebook, Twitter, or Instagram. If you have a question, reach out and ask. When a situation is changing rapidly, open communications becomes more important than ever.
This too shall pass.
Until then, happy trail running, do your best to be grateful for all that we have—and don't forget to wash your hands!
Doug Mayer
Chamonix, France