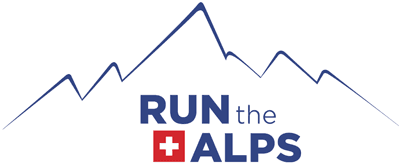 Just One Flight Up: Stairways to Heaven Pipeline Vertical Race
Just One Flight Up: Stairways to Heaven Pipeline Vertical Race
Run the Alps friend Katie Schide likes vertical. Steep, unrelenting vertical. A PhD candidate at ETH Zurich (Swiss Federal Institute of Technology), Schide found herself in Piotta, Switzerland, this past May 20, ready to run the steepest staircase in the world.
Just what is the experience like? Schide sent us this report — and a few remarkable, vertigo-inducing images.
Once a year, the Funicular Ritom allows access to its crazy-steep maintenance staircase for the Stairways to Heaven Pipeline Vertical Race. Set in Switzerland's beautiful and friendly Ticino region, the race shoots straight up from the valley floor at Ambrì-Piota, gaining 800 meters in just 1.2 km.
The Stairways to Heaven race attracts mostly local trail runners from the Ticino region. And — like most things in Switzerland — everything was very well organized. Thankfully for me, there was even a pre-race briefing in English.
The course is so steep that volunteers are positioned along the staircase. They're roped up with mountaineering harnesses and helmets, ready to help if you feel dizzy or uncomfortable with the dramatic heights.
Runners start at the base of the staircase every 45 seconds. The race tops out at the end of the funicular tracks, and finishers are rewarded with full spread of cheese, chocolate, fruits, and beverages.
When both race and party are over, runners can then wait for a free ride down or opt for a scenic recovery run or hike down a more gradual hiking path that parallels the course.
For more information: Stairways to Heaven (official website)