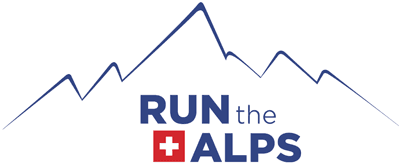 K2-TPS: France's First Double Vertical Kilometer
K2-TPS: France's First Double Vertical Kilometer
In the world of trail running, the vertical kilometer has quickly developed a well-deserved reputation for being as challenging as it is short. "Thirty-seven minutes in the pain cave," as US mountain runner Max King rightfully concluded, after last month's Chamonix's Vertical Kilometer, or "VK." Climbing 1,000 meters in 5 kilometers or less (and often much less), it's entirely understandable that trail runners who prefer gentle cruising through rolling terrain would look with at the VK and recoil in fear.
The VK seems positively friendly, though, when compared with a new trail running challenge that's emerging on the scene here in Europe: le double. Think you've run enough absurdly steep hills for one day? Like a night in Las Vegas whose outcome is uncertain, the VK asks, "How about it, buddy? Wanna go double or nothing?"
The first double in the Alps arrived in Chandolin, Switzerland four years ago. Now, France has its own "2VK," in the otherwise placid Villaroger, below the Aiguille Rouge in the Savoie region of the Alps. It's hard to imagine a more bucolic setting, where centuries-old farms and villages blend seamlessly with forests, pastures, glaciers, and craggy summits. Driving along narrow village road to the start of the race requires Mario Andretti-like steering, even at a moderate 50 KPH. Everyone wears a number of hats in such places. In Villaroger, this means that the Mayor, Alain Emprin, is one of the race organizers and also operates the spectacular lodge near the starting line.
By its very nature, organizing a double VK isn't easy. Simply finding a route that rises 2,000 meters in less than ten kilometers is a challenge. (In the Chamonix valley, for instance, ascend 2,000 meters and you'll find yourself in a crevasse–or clinging to a razor-sharp arête.) But France's TPS trail running organization found just what they needed in Villaroger, on a route that's one of the longest ski slopes on the continent. "K2-TPS" starts with grassy, 28-percent ski slopes at Les Arcs ski area–just a warm-up, one discovers later, for the 45-percent climb still to come. The course then heads into rocky, barren terrain over 2,500 meters, finally confronting participants with tricky, technical running across a glacier. Along one stretch, organizers even secured fabric carpeting and ropes to keep the 200+ racers from a long slide that might well conclude with a ride in the Courchevel PGHM helicopter.
So, what's it's like running the K2-TPS double? For one, it's daunting. With the finish well more than a mile high in the sky atop the dramatic summit of the Aiguille Rouge, looking up at the route from the start is a sure-fire way to induce a soul-searching moment of doubt. The end seems so ridiculously far into the stratosphere, it's easier to imagine waving at an Air France pilot than hearing the electronic beep indicating your timing chip has crossed the finish line.
K2 presents a mental challenge when it's underway, too. The course is more technical and demanding than its sister race at Chandolin. After a thousand meters of vertiginous running, it's hard to imagine a runner who wouldn't be feigning disappointment if race directors suddenly shortened it. From there on, it's a mind game. Just keep going. The only way out is up. It won't be like this forever. It will be worth it. Really, it will be. Is that the top? Don't look… it's probably a false summit!
Unlike other trail races, in an event this steep there are no voices to be heard—just breathing, and lots of it. Every molecule of oxygen is saved for moving skyward. To anyone relaxing on that sunny race Sunday, the thoughts passing through my mind would have seemed ridiculous. Should I grab some water from the flask in my vest? Not worth the effort… I hope I don't slip. I'll lose ground and get out of breath… I'd like to look at the view… but not now. Later. Focus. As I moved my way up the course, I came to know those near me by the heels of their shoes and their breathing patterns. Hey, here's green Salomon again. I can't seem to lose him. I'm ready to pass those compression socks. Someone's really working harder than me… listen to that breathing. They'll crash and burn and then I can pass.
Finally, the double requires a leap of faith. The intellectual reality that climbing two thousand meters in a few hours or less is well within reason, finds itself butting heads with the angles calculated by a runner's eyes and brain. Sure enough, however, later in the day the vast majority of us are smiling, shaking our heads in disbelief, and taking in one of the most beautiful views in the Alps. If many of us can't quite wrap our minds around what's about to transpire when the gun goes off, at least we find it within ourselves to take a step forward and up, and then another, and another. With each meter ticked off, the seeming impossibility of it dissipates.
It's hard to imagine that race organizers Trailers Pays de Savoie weren't anything but pleased with the outcome. Great weather, excellent organization, plenty of cheering volunteers, and a friendly vibe all helped make the race one of the more memorable events of the season. K2-TPS is an event worth putting on your calendar, when you're scheming next year's race schedule. And if it's not quite enough vertical for you, TPS has teamed up with Les KM de Chando for a series that combines a racer's results.
Oh–and when you do put it on your calendar? Don't forget to add plenty of steep hill training, too. Then, when race day arrives, don't listen to that inner voice telling you it's not possible. It is. You will get there—and sooner than you might think, too.
Congratulations to TPS for a great inaugural K2, thanks to everyone in Villaroger for hosting the event, and a warm thank you to the many volunteers who helped make it happen. I wish I could have thanked you on the course but, well, I was busy trying to move uphill. See you next year!