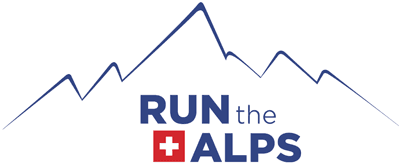 Katie Runs a VK: How a 13-year-old found herself in a Swiss Vertical Kilometer
Katie Runs a VK: How a 13-year-old found herself in a Swiss Vertical Kilometer
Run the Alps is pleased to share this short story from Jim Frey and his daughter, Katie. At age 13, Katie was one of the youngest participants in Les KM de Chandolin.
Had she been planning all summer to run a vertical kilometer? Not exactly. Okay… not at all! She decided literally the day before— about 10 minutes after hearing about the "VK" trail race for the first time.
Sometimes too much thinking gets in the way of an ambitious goal. 
Here's her story, with a preface from her dad, Jim. Katie and Jim, thanks for the great story– and congratulations to you both, for competing in the the Chandolin Vertical Kilometer.
— Doug Mayer
Katie Williams-Frey, my daughter, is a 13-year-old eighth-grader from Apex, North Carolina. How she came to run a tough trail race in the Alps is, I think, an interesting story.
Katie has been running since she could walk. She completed her first 10k when she was five years old.  She currently runs track in middle school and competes in local events.
Katie lived in Germany when she was an infant, while I worked for Bosch Automotive near Stuttgart. When she's not running, she loves science and animals and thinks that a future in veterinary work or farming would be great.
For several weeks in September and early October, she and I took a backpacking trip to see where we had lived when she was little, and also to see some other great places in Europe. We traveled mostly by train, and went to Frankfurt, Heidelberg, and Stuttgart in Germany, Martigny in Switzerland, and Chamonix, Dijon, and Paris in France. We stayed primarily in bed and breakfasts, but also got to stay in a 12th century Knights Templar Castle near Dijon.
During one of those stops, in Chamonix, we were hanging out listening to one of the guests at a bed and breakfast, Verteblanc. He was talking about a trail race in which he was participating, the next day, just over the border in Switzerland. The guest described two courses— a steep, "Vertical Kilometer," and a ridiculous sounding course that was exactly twice the "VK." In each event, it's the vertical distance climbed, rather than the horizontal distance, that's measured. In other words, these are comparatively short, steep trail races! Katie and I were intrigued, as were the other guests.  After a bit more discussion, questions and answers… we all looked at each other around the breakfast table and signed up on the spot!
In the end, seven of us took part. That guest, by the way, was Doug Mayer, from Run the Alps. He was in town scoping out trail running options for the following season.
Here's Katie's own story of the "Chando KM," not very far from Chamonix, in Chandolin, Switzerland.
Jim Frey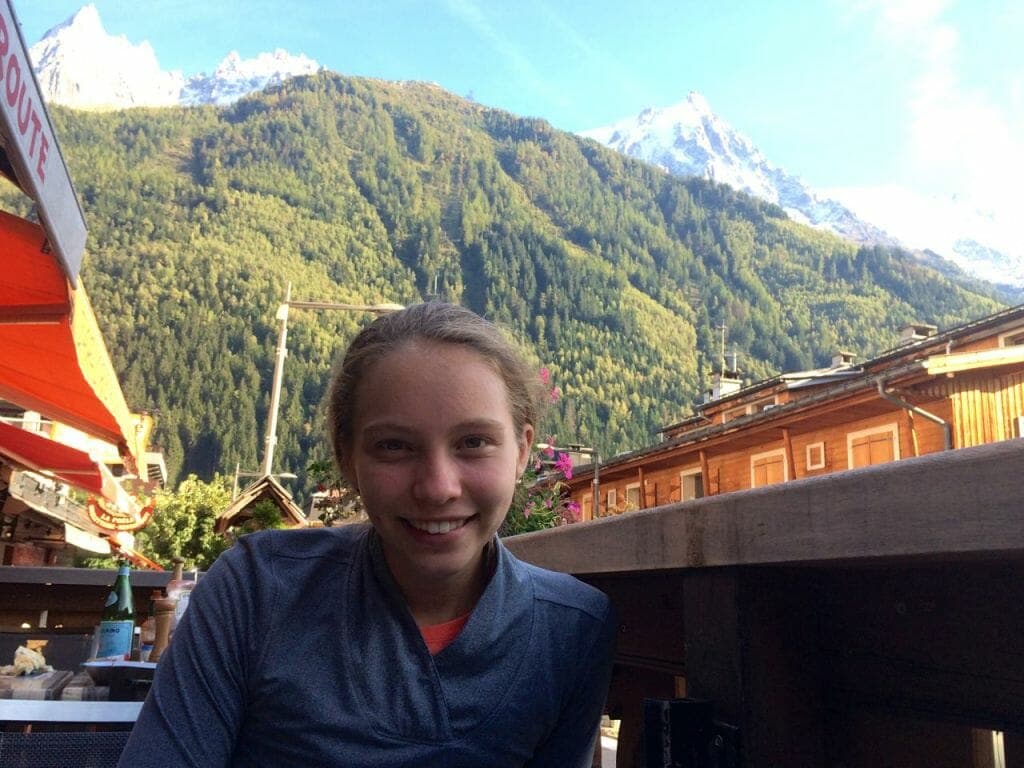 "English?" I ask the group of hikers that I had been trailing for the last 10 vertical meters or so.  They had originally tried to tell me something in French, but now they just gesture for me to pass.  I take the cue and they smile as I use one of the few French words I know, "Merci!"
As I go full throttle around the next switchback, it is hard to resist pausing to take in the view.  On my way to the highest altitude town in Switzerland, I can almost hear the voices of the Von Trapp family echoing in the valley and off the cliffs.
It is almost laughable that the decision to take on my first vertical kilometer took place the day before over croissants. But when I think about it, my preparation really began when I was five years old and ran my first race.  That race ignited a love of running that strengthened over the next eight-and-a-half years.  Barely a day goes by when I don't get the urge to run, or as my dad calls it, "itchin' for a movin'."
Looking back on the Chandolin Vertical Kilometer, it feels as if I could have dreamt the whole thing, although I know my time was hard earned.  At many points, I felt like I couldn't take another step.  During these times, anyone who spoke English must have thought I was crazy because I would say, "Come on legs!" and push forward.
The next paragraph was originally going to be called chicken soup for the runner's soul, but seeing as I am a vegetarian, I have decided to name my words of wisdom after a new favorite recovery food of mine: omelets!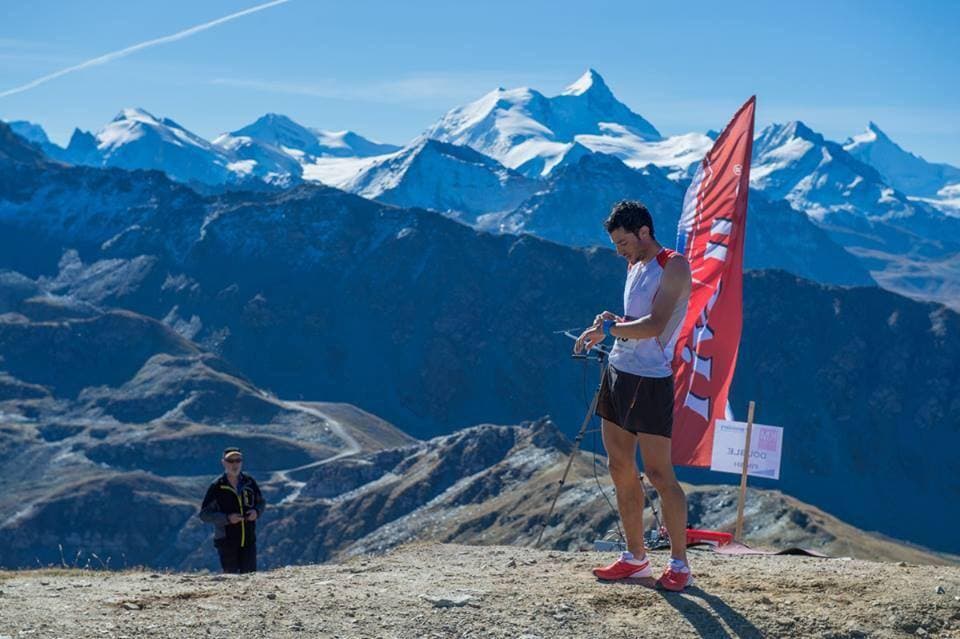 As I mentioned before, my decision to take on the vertical kilometer race took place the day before.  For this reason, I would like to encourage all readers to be adventurous and take on new challenges.  Whether it's running your first timed race or conquering a sub five-minute mile, as my dad would put it, "Take the bull by the horns." By no means am I an expert, but one thing I can say with complete confidence is that a little determination can take you pretty far pretty fast.
Although I would be happy to sign with Milka or Hershey's chocolate companies for a sponsorship (whoever offers first), I have to admit that it's not the sponsorships, the gear, or the genes that make a runner.  What makes a runner is the spark that gets you over the next hill.