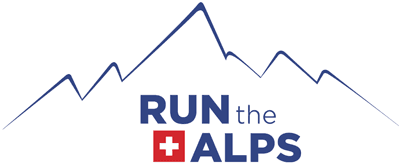 Les-Rochers-de-Naye Trail Race: An Intro to Swiss Trail Running
Les-Rochers-de-Naye Trail Race: An Intro to Swiss Trail Running
Last year, I went to Montreux to see Leonard Cohen at the city's famous jazz festival. This year, I decided to visit this picturesque city again, but this time to race up a huge mountain overlooking what's commonly referred to as the "Swiss Riviera."
What was I thinking?
Intro to Trail Running
Since moving to Switzerland in 2012, I've approached running as an opportunity to explore our newly adopted country. So far, I've participated in seven road races in some beautiful Swiss cities like Basel and Luzern. At the same time, with each race selected, I've purposely avoided trail races. This girl from Minnesota was used to running on flat land, and the thought of racing uphill made me a bit nervous. I really didn't think I could do it.
Then, last August when my brother-in-law ran the Sierre-Zinal race, we stayed in the Valais region's Val d'Anniviers to cheer him on. While we were there, I needed to do a long run to get ready for my upcoming marathon, but it was going to be difficult for me to avoid going uphill. So, I decided to take the funicular from the little village of St. Luc, up to a destination on a high ridge known as Tignousa, and run the last 15 kilometers of the course as an unofficial participant. It ended up being one of the most beautiful and memorable runs in my life. Stunning mountain views, alpine meadows and cows with clanging bells around their necks. Even though I was above treeline in Switzerland, in some ways it reminded me of running in rural Minnesota when I could have a nearly unobstructed view of the whole sky.
This positive trail running experience finally led to me sign up for a trail race of my own—although it's a smaller and less strenuous version of Sierre-Zinal: the 33rd annual Montreux-Les-Rochers-de-Naye. Instead of the full 18.8-kilometer (1600 m) course starting from Montreux, I opted for the 9.5-kilometer (920 m) course starting from Caux.
Preparing for Les-Rochers-de-Naye
To prepare for my first Swiss trail race, I did some haphazard training. My only goal for Les-Rochers-de-Naye was to cross the finish line—and without having to call on a Swiss air-rescue team to airlift me to the nearest hospital. 
I started by training for the Geneva Half-Marathon in May. After that race, I did more uphill training with a weekly long run up to the highest point around our small Swiss city: Chaumont (about 1080 m). Finally, I squeezed in a 10K race in mid-June: the Schweizer Frauenlauf in Bern, one of the largest women's races in Europe.
Despite a few set-backs in my training schedule—including a vicious stomach bug that hit our entire family in May—I felt relatively ready to tackle Les-Rochers-de-Naye. The day before, I checked out the women's times for Caux from the previous year, to get a sense of when I could reach the top and meet up with my husband and kids at the finish line.
Race Day Arrives
After I arrived in Montreux on the morning of the race, I quickly picked up my number from the train station and boarded an official race bus to Caux. After winding up the narrow road, we reached the starting line, where I joined a group of about 150 runners. Women made up about one-third of the runners from there—a huge difference compared to the more than 3,700 women running in my last race in Bern.
One thing I'm slowly learning about trail races is that walking is okay, which is a totally different approach for me. Sometimes the trail is really steep and sometimes you have to walk. Your muscles are burning and it can be hard to catch your breath—at least for a novice like me. Plus, taking a break to walk—or even to use a style of run-walking that I observed along the course at Les-Rochers-de-Naye—can be a strategic way to get ahead during a trail race. I have a lot more to learn!
Finishing the Race
At the finish line, I definitely felt a huge sense of joy and relief—like I always do after every race—but this time it was accompanied by an amazing view of Swiss mountains. Almost immediately after the race I had a few muscle cramps in my calves and feet, something I had never really experienced before, but overall I was just fine.
After grabbing some quarters of apple and orange, I met up with my family. My two boys were eager to tell me about their visit to Marmottes Paradis—a small animal park at Les-Rochers-de-Naye featuring marmot species from around the world. I think they were more excited about the marmots than my race, but that's okay too. Then, we boarded the the train back to Montreux—the ticket price for runners is included in the registration fee.
Overall, I think these mountain races can be addicting, and I'm already thinking about which one to do next. With this race behind me, I look forward to discovering new Swiss trails with breathtaking views—as there are seemingly endless opportunities to do so. For the time being though, I'll stick to Swiss trail races for beginners!