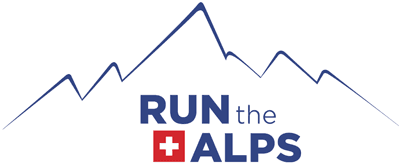 Life lessons learned on the Tour du Mont Blanc
Life lessons learned on the Tour du Mont Blanc
Last summer Michelle Kho booked her first trail-running vacation, a self-guided Run the Alps trip from Courmayeur, Italy, through Champex, Switzerland, finishing in Chamonix, France – roughly following the Ultra-Trail du Mont-Blanc CCC race route. Over five days, Michelle covered 94km and 4870m of vertical gain. She also learned a lot along the way! Here's her story.
After following online coverage of the 2017 Ultra-Trail du Mont-Blanc, I felt the Alps were calling me. Yet I wondered, can a middle-aged athlete complete almost 100km in the Alps safely, without getting lost, and within a reasonable time?
I love trail running for many reasons. Two of the most important are being immersed in nature and focused on the present. While ultra distances feel daunting, articles and videos taught me that covering long distances was achievable on my own terms. For example, walking uphill during a workout was okay to preserve energy. Sometimes it was even necessary!
Here are three lessons I learned from my five days in the Alps, and how I hope to apply them to my life outside the mountains.
1. Aim for the next switchback. I live in Southwestern Ontario, Canada, where there are no mountains. On paper, my trip included 4870m of climbing. I wasn't sure how my body would handle it. My last day had two mountain passes, totaling 1720m vertical, with 29km to cover before sunset. The mountains were steep, with some rocky technical sections, and single track with steep drop-offs. It sometimes felt relentless and unending. I undertook these climbs by aiming for the next switchback. If the section was particularly steep, I broke it down, one step at a time. I convinced myself I could find the best way to move up to the next rock.
Eventually, I ascended all of the seven high points on the route, including the challenging Rifugio Bertone, above Courmayeur in Italy; Grand Col Ferret, on the Swiss-Italian border; and la Tête aux Vents – the final and steepest climb before I reached Chamonix. Aiming for the next switchback allows me to break down larger, seemingly insurmountable projects into smaller ones that feel more conquerable. If the path looks too steep, I will aim for the next achievable step. I know now that I will eventually get all the way up the mountain!
2. It's okay to alter expectations to achieve your goals.  Although I expected to walk all the uphills, I wasn't sure how much run-able terrain would occur during my trip. I found a few run-able sections I could manage, but was starting to feel discouraged because I felt like I was doing more hiking than I had anticipated. That was true even on the descents, some of which were rocky, steep, and technical. I didn't want to risk tripping or injuring myself in the mountains.
I needed to alter my expectations to reach the goal of finishing each day and making it safely around Mont Blanc to Chamonix. I decided to run at least one section every day that seemed feasible to me  – that is, within my abilities and fatigue level. I marveled at the runners who seemed to float easily past me–up, down, and across the mountains – moving so gracefully. But it was all still new to me and I had to change my expectations.
I will use this lesson in life to be open to revisiting my expectations about how I reach my goals, when things don't go as planned. I will still reach my goals, but the approach may shift along the way.
3. Be grateful. The trail networks through the mountains are a wonder. They are sophisticated, elegant, seemingly leading anywhere and everywhere. I was grateful for many things on the trails, including signposts that reassured me I was moving in the right direction, and gave me a sense of how much time to the next waypoint.
I was grateful to the people who developed the trail system, and built stairs, and even railings to help others navigate the tricky sections. I was thankful for the people who helped me navigate to the trail head, discern the direction of the trail, and my friends who encouraged me when I doubted myself. And I was grateful for the scenery. I needed several rest breaks ascending the mountains. Stopping allowed me to look around and see spectacular, breathtaking views. I could look back to see what I'd just climbed, or look forward to see what was ahead of me. I marveled at the quiet in the mountains.
I will use this lesson in life to be grateful for the structures, people, and challenges I face in the future. And I will be sure to pause to appreciate the accomplishments that have passed, as I prepare for the encounters ahead.
After five days in the Alps, my Garmin GPS watch clocked 97.34km and over 5575m of ascent. On the last day, I missed my last turn after La Flégère and had some bonus kilometers and bonus vertical. I arrived safely in Chamonix, much to the relief of my family and friends.
I loved my trail-running vacation, and expect it won't be my last. For starters, I now need to do the other half of the Tour du Mont Blanc, from Chamonix, France around to Courmayeur, Italy!
Can a middle-aged athlete cover almost 100km and 5000m of vertical gain in the Alps over five days? Absolutely – by aiming for the next switchback, altering expectations, and with constant gratitude. These life lessons will help me keep a little part of the Alps inside my heart until my next trail-running adventure.