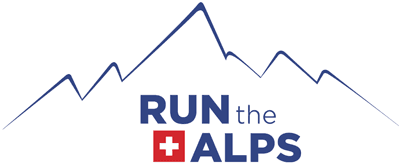 Little Dome
Smitten with rock.
Let's begin there, and already you may be saying, "This guy is odd, or hard up," and that may be true. But it is really a softness of heart for the slow, foot-won world that has me writing this. Which is really a way of calling back some moments on The Dome that I want to hold onto.
On May 25th I go to the source. In New Hampshire for book research and to train for my Run the Alps summer fantasy, I drive first to my home mountain, Cardigan, then north through the close vee of Franconia Notch and around the White Mountains before dropping down to Randolph. There, on the slopes of Randolph Hill, I visit with Run the Alps' founder, Doug Mayer. With me, I have my running gear, and, the day prior, I've quick-walked up Gilman Mountain, jogged over to South Peak and descended into dusk on a favored, 6-mile loop near my home mountain. All okay, and so, when Doug says, let's run a loop on Madison's lower slopes around 5:00, I'm in.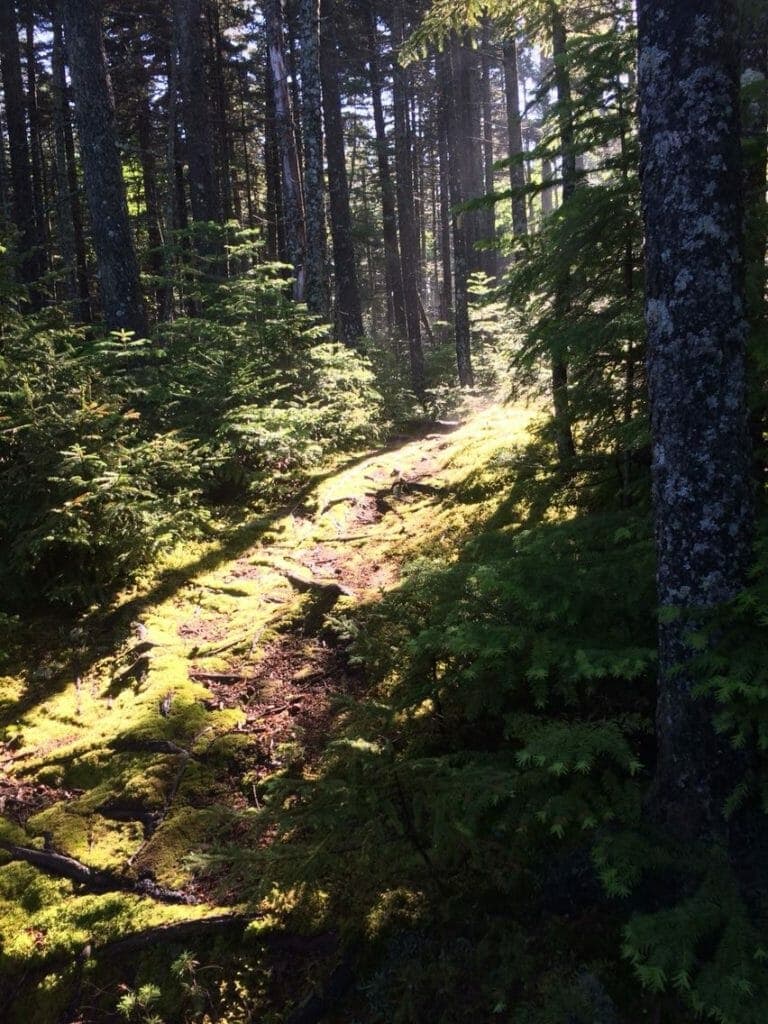 If you run 99% of your trails solo, trail-running with another can distract: first, if you are the wheel-dog, and I am, there's always motion ahead of you, the fringe kind that yanks your eyes its way, leaving your feet to fend for themselves among the roots and stones; then there's companionship's fuel – I don't want to let another runner down by slowing him. And, though both canids at heart, we are different dogs: Doug's slight, light on his paws; I am a blockier sled-puller.
So the start is predictable: I go out too fast, even as that adverb and intensifier wouldn't occur to any observer. Along the mild early up of the Valley Way, my breathing – some machine run amok in the garden – alerts Doug; he slows, walks any real uptick, and we climb. Which, 50 minutes later, turns out to be 1600 feet where we pause to cross Snyder Brook. "Okay, here's the reward part," says Doug.
And it is. We slab above the brook to a balsam forest that could be imported from Maine's coast, easing over its dense-needled, soft, auburn path to the Dome. There, the woods fall away, and a world of air and ridges coalesces before us. I stand there chuffing it all in.
We're also on my father's mountain, where, some 75 years ago, he worked in the nearby AMC hut and built his own little White Mountain legend as a 20-something, and where he led me first as a boy. But I have never been here.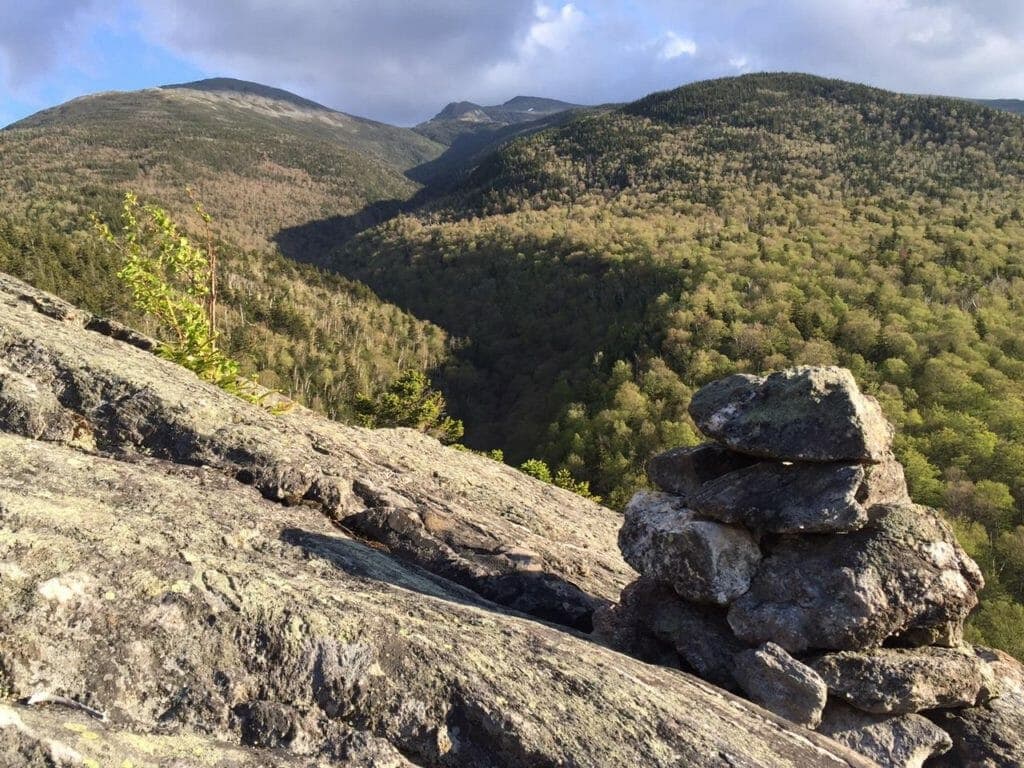 The view up to Mt. Adams with its last, winking snow patches is superb, but its the Dome's rock that holds my eye. Graceful swirls animate its surface, and its rough, mottled grays shift subtly. It is artful granite that tells of both its molten origins and millennia of weathers. The stone keeps swirling, and now I expect some little flute music to drift from the air, tune of a geologic dancing so long and slow that we rarely see it. Soon we will canter down, but for a moment I am outside of time.
And I have run here. I am a lucky dog.
Coda: Now, perhaps, you want to know where this Dome is. Ah, it's already weathered so much, and a trail leads right to it, so it's no secret. Here's how to get there: go to the Appalachia trailhead parking lot in Randolph, NH; park there and sort out the array of possible trails to this sequence: Valley Way to Brookside to Kelton to Dome to Inlook to Beechwood Way to Airline back to parking.
Lace up your shoes.
Writer Sandy Stott will be joining Run the Alps on a trip around Mont Blanc, this July. He lives in Brunswick, Maine. You can read the first installment of his training for the trip, here.