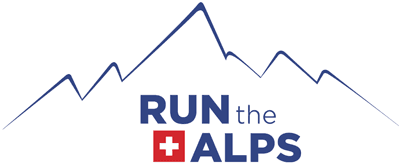 Me and Air and My Stupid Lungs
Me and Air and My Stupid Lungs
This past weekend, I took part in Europe's first Running Up For Air event. It was held in my hometown of Chamonix, France. The goal of "RUFA" is to bring awareness to the issue of air quality. None of us can trail run without clean air, of course. And as the owner of a trail running company, I have a vested interest in clean air throughout the Alps.
But I had another reason, too.
The thing is, me and air, we have an awkward relationship. When we're getting along well, I can crush it. I've run more ultras and had more big days in the mountains than I can remember. Once or twice, in a few reasonably competitive trail races, I've even managed to grab a spot in the top three for my age group.
But when we're not on good terms, it sucks. I can barely walk up a flight of stairs without getting out of breath.
It all started when I was about 12 years old. In the middle of a frigid New Hampshire winter, I came down with a bad cold. It went to my chest. I woke up in the middle of the night feeling like someone was trying choke me. It was the onset of childhood asthma. In one form or other, it's stayed with me ever since.
If you ever want to terrify the absolute living *&$# out of yourself, cut off just enough of your oxygen so that you can barely survive. If medical conditions were international crimes against humanity, asthma would be right up there with waterboarding.
Despite what Instagram would have you believe, our lives are not all yoga poses on pristine mountain tops. Things get messy and painful. Since that confused moment years ago, I've had my share of dashes to the hospital, trying not to freak out from my inability to breathe. And I've had weeks off from trail running, when my lungs needed a chance to settle down. So, when Running Up For Air came to Chamonix, France, I knew I had to be there.
Patagonia Ambassador Clare Gallagher joined RUFA participants. (Photo: Patagonia/Olly Bowman.)

Run the Alps' Doug Mayer putting the poles to good use. (Patagonia/Olly Bowman.)
Chamonix is appropriate for two reasons. First, it's one of the world's great trail running hubs and arguably the world Capital of trail running. Second, more often than I care to acknowledge, the air here can be polluted. Mostly in winter, inversions settle in, trapping smog-causing particles from cars, trucks, and wood fires. It's the same in too many locations in which we love to trail run, around the world. (Here's a list of the worst air in the United States.)
The last few years, I've been doing pretty well. Each morning, I inhale a drug that makes it all go away. Three cheers for modern medicine – with a political caveat. In the US, without health care coverage, my drug Breo costs $350 a month. Here in France, you can walk in off the street and pay $50. With the national health care every resident gets, it's $15. Should the ability to breathe be tied to how much money is in our pockets? When I told this to a pharmacist here in Chamonix, she was incredulous. "In the US, what do people do who don't have the money?" She asked. "Some die," I explained. We both just stared blankly at each other, silently contemplating that reality. Who among us thinks this is acceptable?
These days, I know my body pretty well, and I'm working harder at listening to it. Things are under control. I've run the UTMB each of the last two years, and this year I'll be at the starting line for the 330km Tor des Géants. Air and me, we now have an uneasy truce.
Air pollution doesn't just impact those with touchy lungs, however. It's just that we're the first to know. Crummy air hurts all of us. It compromises our cardiopulmonary system, reducing our ability to play hard. It impairs mountains views, and it can even shorten our lives. The results are similar for the natural world around us, too. Trees, plants and animals all need clean air to thrive.
The good news, though, is that we know how to clear up the air. Here in the Mont Blanc valley, the pollution primarily comes from passenger vehicles, the diesel trucks traveling through the Mont Blanc tunnel, wood stoves, and local factories. (When the 1999 Mont Blanc tunnel fire closed the route for two years, in just two years there was anecdotal evidence of increasing biodiversity.) All of these sources can be managed and mitigated. It's not complicated. It's just about what choices we want to make as a community.
The first step is raising awareness, and events like the Running Up For Air do just that. Running Up For Air first started in 2012, thanks to Utah trail runner Jared Campbell. For those of who love sucking in oxygen and ticking off vertical, it's a great way to raise the issue. (You can read the history of Running up for Air here.)
Besides having a worthy goal, the Chamonix edition of Running Up For Air was a whole lot of fun, an opportunity to meet some great folks, and a chance to run as easy or as hard as you want. The event was sponsored by Patagonia, who did an admirable job creating a lively and well-organized event. Patagonia Ambassadors Chloë Lanthier, Clare Gallagher, and Zoe Hart were all on hand.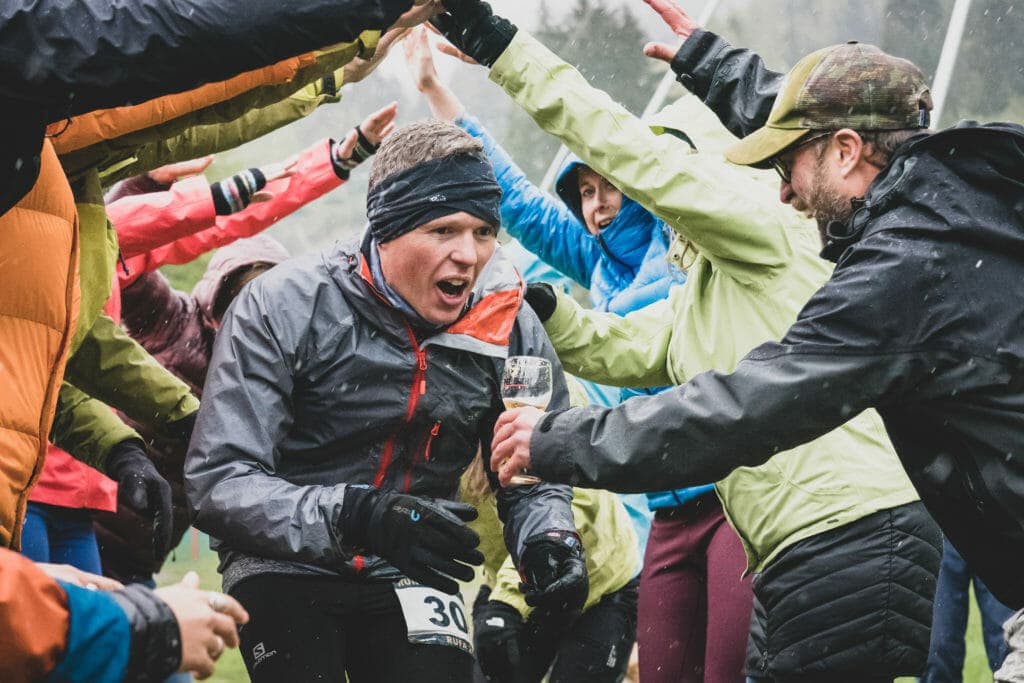 There are all kinds of ways to help out. There are good people working hard to clear up the air and they want your help – in the US, the American Lung Association is one place to start. Here in the Chamonix valley, I hope you'll join Run the Alps in supporting Inspire and Atmo, and mountain research non-profits like CREA Mont-Blanc. Plume Labs makes a pretty cool air monitor, called Flow, plus an app to alert you to the air quality forecast.
This winter, I lived up at the high end of the valley, in Le Tour, France, in part to get into the clean air. My exercise routine was to skin up to Col Balme on the Swiss border. There were days when the air was so bad in Chamonix, I could look down and see an eerie layer of yellow haze saturating the town.
I look forward to fewer days like that in the winters ahead. In the meantime, the next time you're running hard and listening to the sound of air moving in and out of your lungs, promise yourself not to take it all for granted, okay?
Doug Mayer is the founder of Run the Alps. A contributing editor and columnist for Trail Runner Magazine, he is co-author of Run the Alps Switzerland: 30 Must-Do Trail Runs in the Swiss Alps.
For more information: