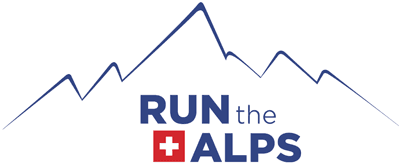 Our Most-Read Alps Stories of 2022
Our Most-Read Alps Stories of 2022
All told, 2022 was a pretty remarkable year for Run the Alps. We had great trips and guests, crazy fun trail races, and adventures all over the Alps. 
Looking back on all of it, we gathered the stories, films, and tours that you enjoyed most. 
If you're looking for a few minutes of Alps trail running distraction or just want to daydream a bit, here you go! 
Got an idea for something you'd like to read about in 2023? Let us know!
---
Newsflash
Before we get started, if you don't know about it already, we have a Run the Alps film festival launching Friday, December 30th. Everything's free, and we're featuring three new, short Alps trail running films. Get the details here! 
---
Here are our "Tops" from a tip-top 2022:
5 Top Stories from 2022
From our growing list of contributors, these are the top stories we published in the past year. Here's our recommended reading list if you missed any!
An American in the Alps: Buzz Burrell on Chamonix, the Mont Blanc Marathon, and More
In US trail running circles, and within the trail running world internationally, the name Buzz Burrell is legendary. Buzz, 70, is still going at it, too. He sat down for an interview with Run the Alps during a big summer of Alps trail running. By Doug Mayer.
Run the Alps Underground Guide to UTMB® Week in Chamonix 
What about everything that comes before the start line? The travel, lodging, getting around Chamonix, France, and everything else that comes with it? We've compiled the answers to many of the questions we've received into this handy page if you or someone you know is headed to "Cham." By Run the Alps Staff.
First Edition Eiger Ultra 250km
In mid-July under window boxes full of geraniums in the Swiss mountain resort of Grindelwald, English Knowles and Doug Mayer toed the line at the brand-new 250-kilometer long Eiger Ultra Trail by UTMB. It didn't quite go as planned. See what happened. By English Knowles.
Via Valais: It's Way Better than Running the Haute Route 
You've probably seen photos of long and winding single track through high grassy pastures with towering snow-capped peaks in all directions. If some stunning alpine view made you stop scrolling through social media or flipping magazine pages, that just might have been the Via Valais. An interview with photographer and Via Valais co-creator Dan Patitucci. By Kim Strom.
Here's the Research Scientists have Done on Tor des Géants Runners
From sleep deprivation and muscle fatigue to lung function and heart health, researchers have covered nearly the whole spectrum of bodily functions to see what goes on during one of the hardest ultra-endurance events in the world: Tor des Géants. We've compiled the studies that are publicly available. By Johanna Flashman.
5 Most-Read Stories Ever from Run the Alps
Going further back, these are the stories we've written that are the most-read of all time. There's loads to learn from these popular posts.
The Trail Runner's Underground Guide to Chamonix
Coming to Chamonix, France to trail run? Here's the inside scoop, with input from more than a dozen local trail runners. By Julia Maxwell with Run the Alps Staff.
In the Alps, we're lucky to have a number of impressively experienced and efficient helicopter rescue services. While most people are happy to avoid contact with an emergency rescue service, it's fascinating to learn about the work carried out by these talented heroes of the Alps. By Emily Geldard.
Chamonix's Vertical Kilometer: A Brief History
One of the more popular trail runs in Chamonix is also one of its more unusual ones –  the "Kilométre Vertical" or "KV" – "VK" in English. The 3.8 km-long route didn't exist a decade ago. In fact, its creation was accidental. Here's how it happened. By Emily Geldard.
SBB CFF FFS Explainer: How to do It 
Traveling around any foreign country can be a challenge — particularly if you add in jet lag. So, to help you get around Switzerland by train, we've pulled together this explainer, along with a few pro tips, thanks to something like 500 or more rides by the author over a few decades. By Doug Mayer.
How Climate Change is Affecting the Alps 
One hundred years ago, the first passengers were making their way from Chamonix Valley to the Mer de Glace on the Montenvers cog railway. Tourists were drawn from all over the world to see the mysterious "sea of ice." Today, the Mer de Glace is receding at a rate of 4 meters a year. In this article, Jen Stretton explores how the climate is changing in the Alps and the consequences for the landscape, wildlife and local populations. By Jennifer Stretton.
Our 3 Most-Watched Videos
From the Run the Alps YouTube channel, here are our top films and shorts produced in 2022. 
Run the Alps Rendez-Vous: US Ultrarunner Courtney Dauwalter
Run the Alps hosted a trip in Chamonix, France, with US ultrarunner Courtney Dauwalter. Despite a fully packed agenda we managed to sit down with Courtney for a mini Rendez-Vous. Produced by Aleksandra Janiak.
Trail Running the Tour du Mont-Blanc with Run the Alps
Run the Alps Senior Guide Emily Geldard describes the joys of guiding trail runners along one of the most famous routes in the world, the Tour du Mont-Blanc, through France, Italy and Switzerland. Produced by Milo Zanecchia.
Run the Alps: What's it like trail running the Tour du Mont-Blanc?
Ever wonder what it's like trail running the Tour du Mont-Blanc? Our filmmaker joined a guided Run the Alps trip on their last day as they ran from Col Balme, high on the border between France and Switzerland, back to Chamonix, France. Here's what our guests had to say! Produced by Aleksandra Janiak.
4 Tours Getting your Attention this Year
These tours were big hits in 2022, and are filling up fast for the 2023 season.
Women's Trail Camp with Meg Mackenzie
5 Trending Tours for 2023
As we close out the year, these tours are gaining popularity this December. (Nudge! Book now, prices will increase in the new year!)
The Grand Bernese Oberland Traverse 
Chamonix Trail Camp with Mimmi Kotka
Tahoe Wilderness Medicine in the Alps
And that's a wrap on 2022! We've got a lot more planned for 2023, so be sure to have a look at our full Tour Calendar and of course, Self-Guided Tours are another great option.