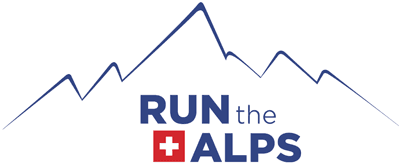 Run the Alps' 1% for the Planet Contribution Supports CREA Mont-Blanc
Run the Alps' 1% for the Planet Contribution Supports CREA Mont-Blanc
Since its inception, Run the Alps has been a member of 1% for the Planet, a non-profit organization whose corporate members donate 1% of their gross proceeds each year to support environmental initiatives around the planet.
Started in 2002 by Patagonia-founder Yvon Chouinard, 1% for the Planet has the mission of to "build, support and activate an alliance of businesses financially committed to creating a healthy planet."
This year, we're pleased to use our 1% contribution to support the work of Le Centre de Recherches sur les Écosystèmes d'Altitude, an environmental research organization based in Chamonix, France – the home of Run the Alps.
In the Alps, we experience the impact of environmental degradation up-close. Each year, the glaciers visibly recede as greenhouse gasses build up in the atmosphere. Scientists tell us that many of the glaciers of the Alps will be gone in our lifetimes.
As permafrost melts, classic alpine routes in the Alps are disappearing.
And here in the Chamonix valley, under certain weather conditions, we have a serious pollution problem.
We believe that it is our obligation for each of us to take action. We don't see this as a magnanimous act, but one in our long-term self-interest. Our work at Run the Alps assumes we have clean air to breathe and a healthy mountain environment in which to play. No clean air and healthy mountains, no Run the Alps. It's as simple as that.
There are other initiatives we'll be announcing later this year, designed to reduce our impacts. In the meantime, we wanted to share a brief discussion with CREA Mont-Blanc Program Director, Irene Alvarez.
If you feel inspired after reading this interview, we hope you'll support their good work. Thanks.
Run the Alps: What is the mission of CREA Mont-Blanc?
Irene: The Research Center for Alpine Ecosystems or CREA Mont-Blanc (we swear the acronym works in French!) is a scientific and educational non-profit based in Chamonix, France. We have the dual objectives of studying the effects of climate change on biodiversity in mountain environments and sharing our knowledge with the public through citizen science, education and awareness programs and working directly with decision-makers. This, in turn, allows the public to take informed action. At the COP 23 UN climate talks last fall, CREA Mont-Blanc received the Momentum for Change award for using innovative technological methods for studying climate change.
Run the Alps: Can you tell us a bit about the history of CREA Mont-Blanc? 
Irene: In a way, the story of CREA Mont-Blanc actually started hundreds of years ago. Since the early 18th century, Doctors, Astronomers, Geophysicists, Botanists, Meteorologists, Ecologists, Glaciologists and Climatologists have been coming to Mont Blanc to carry out experiments and test new theories and equipment. The story of the conquest of Mont Blanc is in itself a quest for scientific discovery.
Many years later, in 1996, Dr. Anne Delestrade founded CREA Mont-Blanc with the goal of taking science out of the so-called "ivory tower" and bringing it closer to both its study area and the general public. She wanted to spend as much time as possible studying her subject (the Alpine Chough, a member of the crow family) in its natural environment and to involve the public in understanding and engaging with the environment.
Today, our CREA team is made up of six people and based in the Mont-Blanc Observatory, a building left to the government in 1925 by Joseph Vallot, a scientific 'Jack of all Trades' who wanted to ensure that it would become an enduring symbol of scientific discovery.
Run the Alps: What are the threats to the mountain ecosystem of Mont Blanc?
Irene: That's part of what we are trying to figure out, and we are working with other researchers and land managers to do so. One thing we're sure of is that the landscape is changing and there will be winners and losers with climate change. Glaciers and rock faces that have been held together by permafrost, and species with specific alpine adaptations like the Rock Ptarmigan will be among the losers. After that, it may depend on your perspective. For example, with climate change, vegetation is moving upslope and colonizing new habitat, so perhaps from the perspective of a forest, that's a win. But from the perspective of a runner or hiker enjoying unobstructed views, that could be considered a loss.
Run the Alps: What does the future hold for CREA Mont-Blanc?
Irene: In the last year, the CREA Mont-Blanc team has expanded as we're taking on some exciting new projects. I'll just pick a couple to share:
We'll continue to innovate in our research and incorporate new technologies in our data collection and analysis. It's exciting to see how big data, satellite and drone imagery can help our work. We also dream about getting small enough GPS devices to be able to track alpine birds.
Our new program, Climate Science in Chamonix, is off to a great start. The program brings North American university professors and their students to the region to learn about climate change and carry out fieldwork.
And finally, last fall we held the Chamonix Valley's first Hackathon.  It was a three-day creative marathon that brought together teams of volunteer developers, graphic designers, scientists, artists and mountain lovers to collaborate on protoypes of solutions for sharing our data and the area's heritage.  We hope to run another similar event next year.
Run the Alps: Thank you for creating the opportunity to support something we care so much about. What can others do if they want to lend a hand?
Irene: There are lots of great ways to get involved with CREA Mont-Blanc and to contribute:
First, we encourage you to become a member, follow CREA Mont-Blanc on Instagram, LinkedIn and Facebook, and share information you find interesting.
Read our page "Climate Change in 10 minutes" to get a better idea of what's going on.
Benefit from the environmental learning potential of an organized trip in the Chamonix valley. Ask local mountain professionals – such as Run the Alps guides! – lots of questions about the mountains you're enjoying.
If you're a researcher and you'd like to collaborate, please reach out!
Take part in a local citizen science project and get in tune with what's going on near your own home, too.
And of course, we'll be forever grateful if you make a donation to support us!
For More Information: