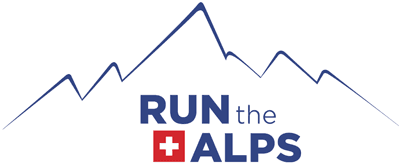 Our Favorite Short Trail Run in Chamonix
Our Favorite Short Trail Run in Chamonix
Just off the plane and looking for a way to wake up your legs? In Chamonix for a few hours and want a quick loop trail run right from town? Or maybe you're looking for a recovery run, followed by lunch in a scenic spot?
Here's our recommendation: Chalet Floria.
Okay… So, the fact is, there is no shortage of great, short trail runs around Chamonix. Chamonix is, after all, "Le Vallée du Trail," so options abound. But this run to Chalet Floria gets high marks from us.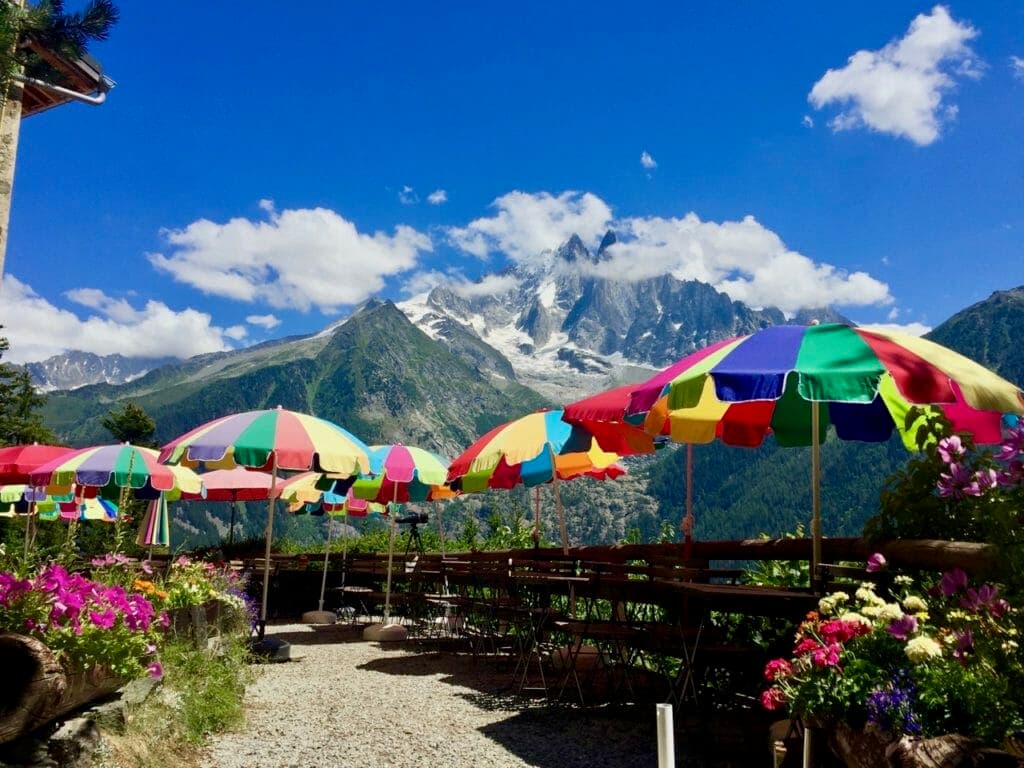 Here's why.
To start, Chalet Floria is a charming old stone building brimming with flowers, nestled into the hillside not far from Chamonix's Petit Balcon Sud. Second, there's the view. The location is just high enough to offer a wide-ranging survey of the valley, as well as across to the Mer de Glace glacier on the side of Mont Blanc. Third, it feels secluded. Chalet Floria, however, is less than an hour's run from town. It's a hidden gem amid a trail-runner's paradise.
Need more reasons? Chalet Floria is nothing if not colorful. It's as if you've stepped into a storybook; potted bouquets hang from the window awnings and rose vines adorn the stone walls. More flowers bloom from grassy enclaves along the terrace, which grow alongside a small herb garden.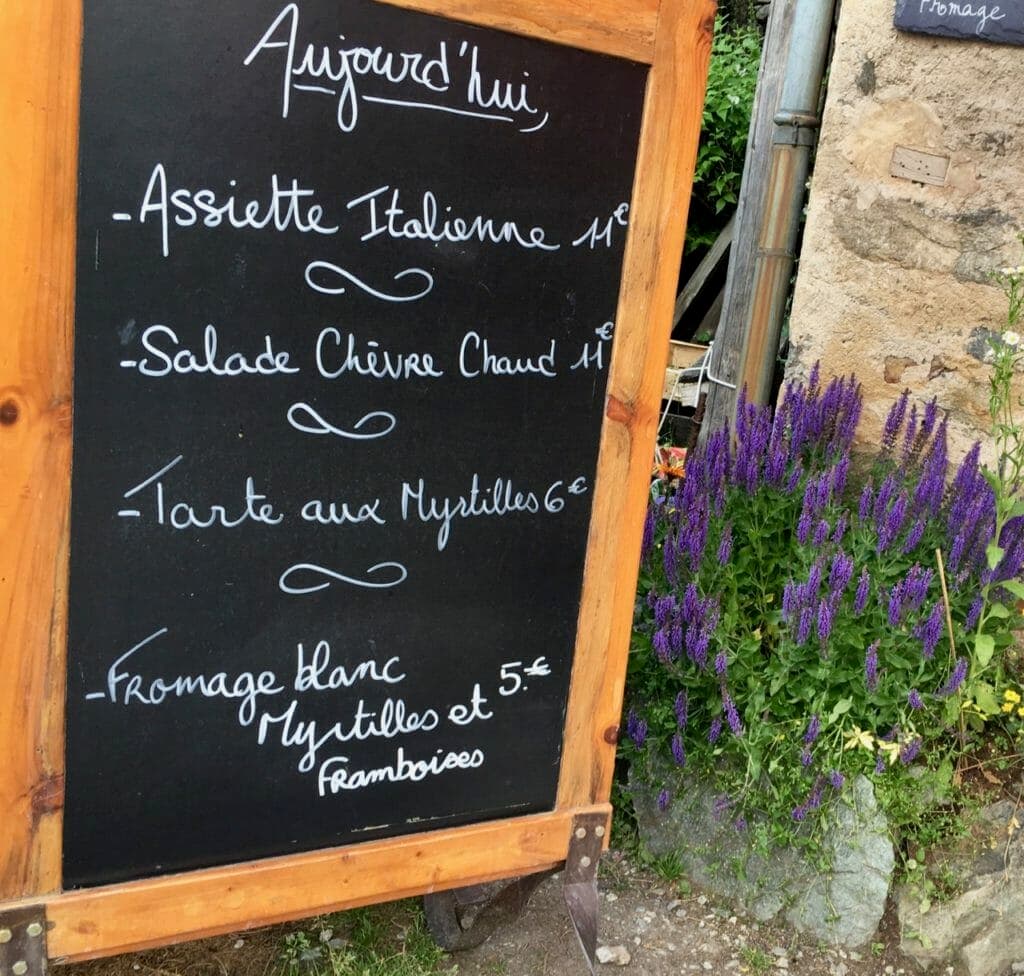 Finally, there's the food. It's fresh and local. Take a seat at one of the wooden tables shaded with rainbow-colored umbrellas and enjoy a light meal, or just a lemonade or glass of wine. The menu includes fresh salads, vegetable omelets, and small plates of cheese and cured meats. Chalet Floria also offers an array of freshly made berry tarts and crêpes to satisfy your sweet-tooth.
In short, Chalet Floria is an ideal spot to relax and refuel.
Oh – and the trail here has a bit of trail running lore attached to it, too. Both the UTMB and CCC ultras run along the path, right between the dining tables and the chalet! During the races, it's not unusual for Chalet Floria to be packed with onlookers and cheering fans.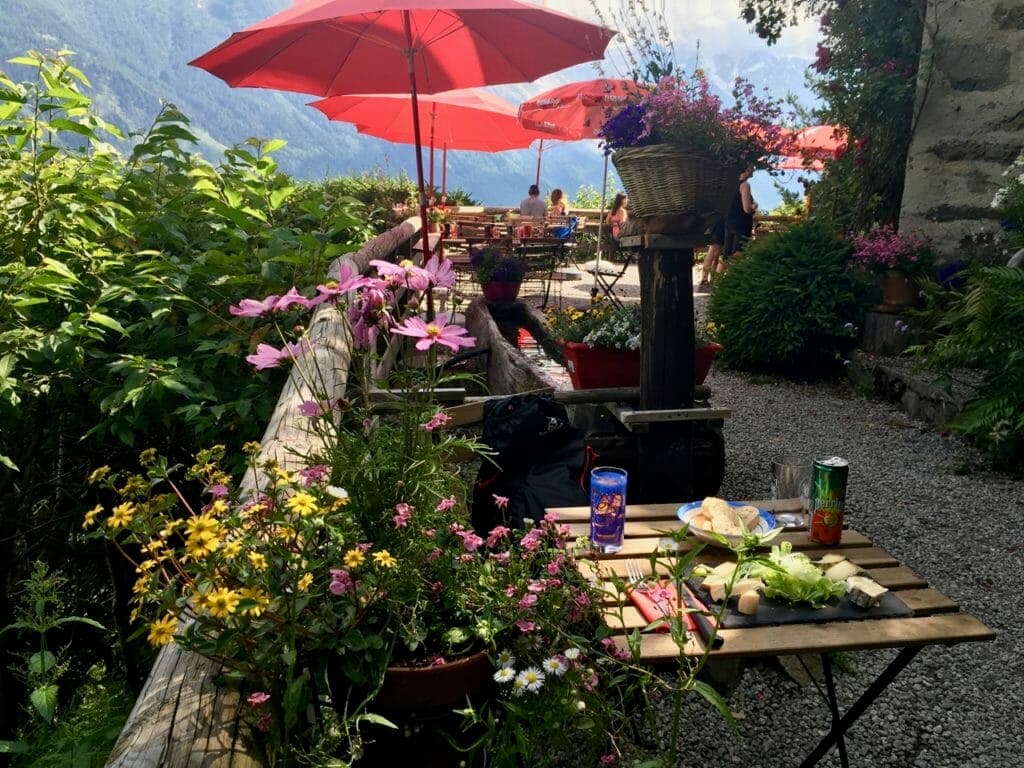 There's a final added bonus. Chalet Floria is close enough to town that you don't have to worry about feeling sluggish on the run back. So go ahead – enjoy that extra slice of blueberry tart.
Chalet Floria is open mid-morning to late-afternoon from June to November (you can see its flag flying from the valley floor when it's open!) and offers a small menu of light lunch options, desserts, coffees, juices, beer and wine. Pack euros; the chalet doesn't accept credit cards. You can get more information here.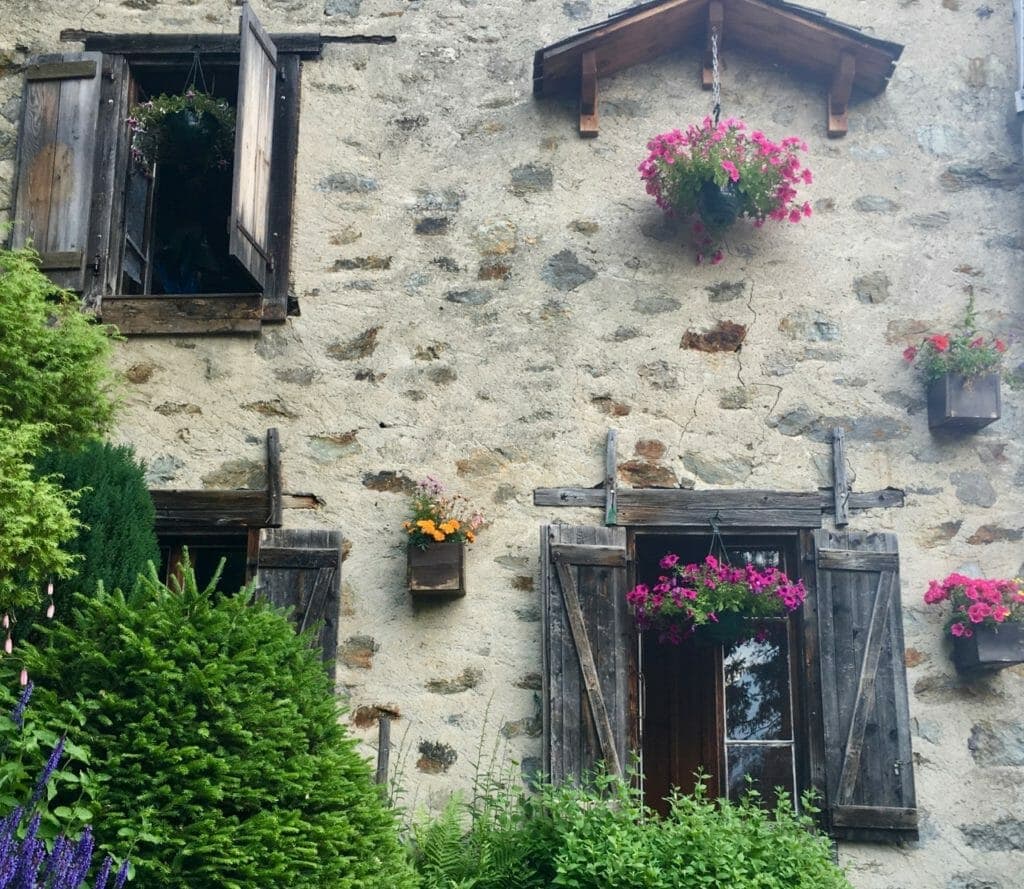 Make it happen:
Starting in downtown Chamonix, follow the yellow trail signs to Les Praz – they'll lead you to a flat dirt path along the river. Once you get to Les Praz, cross the river to your left on a road bridge, walk to the other side of the road, and you'll immediately spot trail signs directing you steeply uphill along a wide, shaded gravel path towards Chalet Floria. From this point, it'll take only about 30 or 40 minutes to run/fast hike up to the chalet. The route is clearly marked and mostly gradual uphill with some flat and steeper sections. Follow the signs for Chalet Floria at trail junctions. Turn the last corner on the trail and Chalet Floria appears amid the trees. Mission accomplished!
To return, make the outing a loop by running a different path – the final kilometers of the UTMB and CCC. Head back on the wide gravel path, this time following trail signs that direct you towards Chamonix. Instead of diving to Les Praz and heading back along the river, you'll stay on the gravel track to complete the gradual decent into town. Once you reach the Chamonix outskirts, take any route you want towards the center of the village.
Download a PDF of the run description: